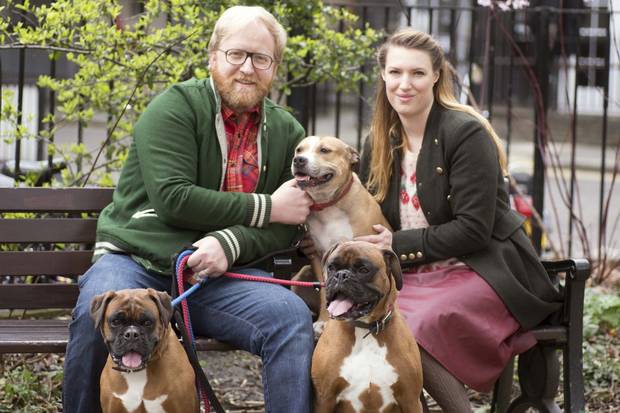 Just as we were getting over the excitement of a cat café opening in Shoreditch (not really) we get the news that a similar place for dog lovers is on the horizon!
The Happiness of Hounds is the brainchild of Kristjan Byfield and his wife Hayley. They initially wanted to open a dog pound, but instead settled for a café, as it was too expensive.
Kristjan will fund the cafe personally for now but some crowd funding may be needed in the future. The husband and wife team are hoping to find a location within Shoreditch or Hoxton.  The hunt for the venue is ongoing but as retail space is in high demand they may initially open with pop up spaces while a permanent venue is found
As opposed to Lady Dinah's Cat Emporium there will be no permanent dogs instead it will allow owners to bring their dogs to the canine friendly café to hang out and grab a bite to eat.Of course those without dogs are welcome to come and play with the pooches too. There will also be an area of the café dedicated to grooming and the selling of dog food/accessories as well as a special menu especially for the pampered pooches.
They are also looking for volunteers to help with the launch so be sure to check them out on Facebook or Twitter for more info.