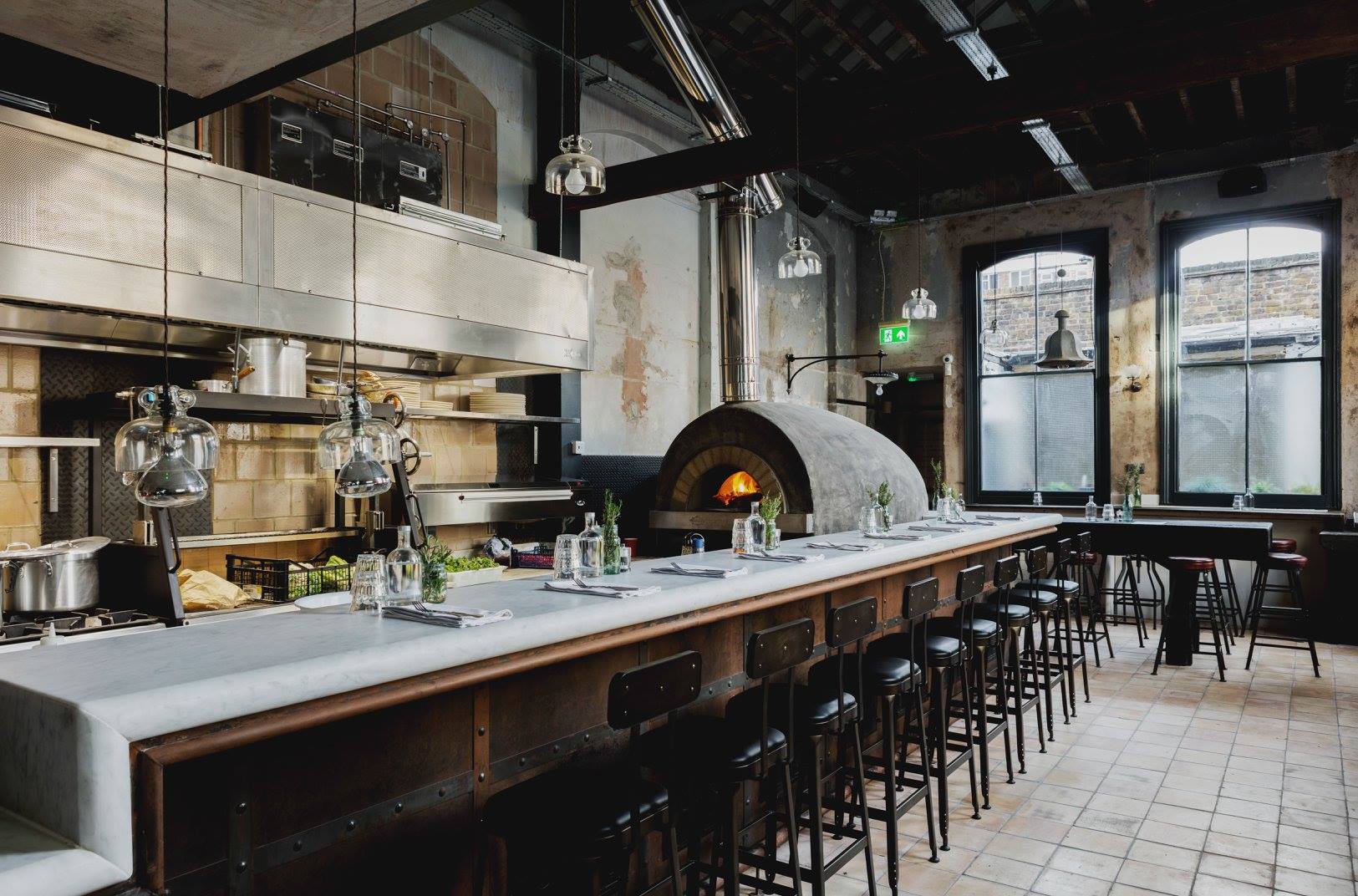 Nothing could be better on dark rainy winter evening than to step into cozy Martello Hall to find massive comforting burning oven in the middle of the dining room.
As soon as we walked in, looked around, inhaled first smells, we knew we where in for a delicious treat. The cooking is centered on natural fuel, with a wood oven and charcoal grill delivering East Coast pizza, weekend brunch with Italian roots and sharing dishes. Everything made fresh, from scratch. They try to source as much as possible locally from Hackney and East London.
Sometime a meal is about a moment and we definitely had ours at Martello Hall.
We started with a plate of torta fritta to share and Scotch egg and both were very enjoyable and delicious. As it was almost impossible to resist we went for two fresh pizzas too, which were cooked in the same big oven in front of our noses.  Maybe not everyone's standard selection of pizzas but every pizza is so well balanced with it's special ingredients. Undoubtedly, one of the best pizzas in East London.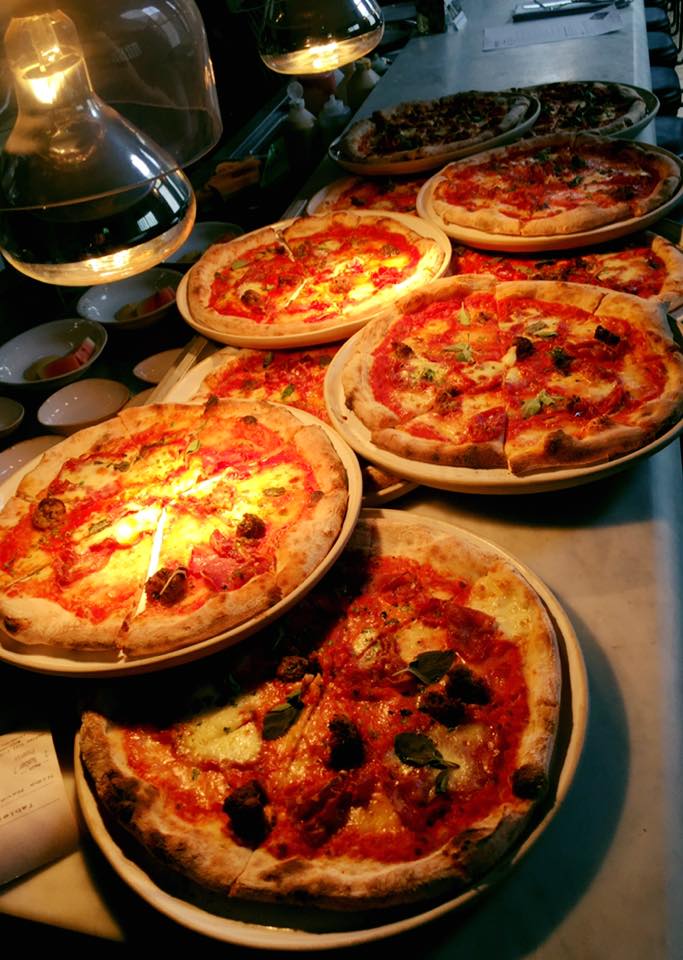 Food and drink culture is thriving in Hackney for the last few years and this place must be at the top of the list in 2017. Martello Hall is all day and late night venue offering hot-desking, cocktail lounge, bar, restaurant, on-site gin distillery, coffee, oven baked pizza, live entertainment and much more under one roof.  Beautifully designed, Martello Hall is set over three floors with warehouse glamour setting the tone.
Sadly we had time only for the food this time, but its perfect excuse to come back soon to try Martello Hall's carefully selected local beers, wines and house made gin.  And that's a promise.