A Vegan Burger Excursion
Not only are burgers amazingly delicious, but everything about a modern burger kitchen screams edgy and cool, making burger joints a classic 'go-to' meal venue. However, this usually means that for us vegans we are left with no menu choice other than a limp and feeble pre-frozen bean burger, whilst others gorge on juicy feasts. But alas, fear no more, let us embark on this vegan excursion showcasing 5 amazing vegan burger joints in London for you to sink your teeth into, and not have to worry about whether they mistakenly haven't realised that there is butter in the brioche bun!
Vurger
Based on Cygnet Street, Shoreditch, this vibrant and trendy burger kitchen promises to eliminate every vegan's burger cravings, claiming to have 'soul satisfying burgers'. With a great menu consisting of four burger variations, seven different milkshakes and sides fit for all. Also catch their fabulous brunch menu running at the weekend from 10AM-12PM.
Mooshies
Offering four iconic burgers with their own incredible touch, Mooshies can be found on Brick Lane, Shoreditch everyday of the week. However, if burgers aren't your scene, they also allow you to 'build-your-own-salad' and provide a plethora of different sides and deliciously dangerous desserts.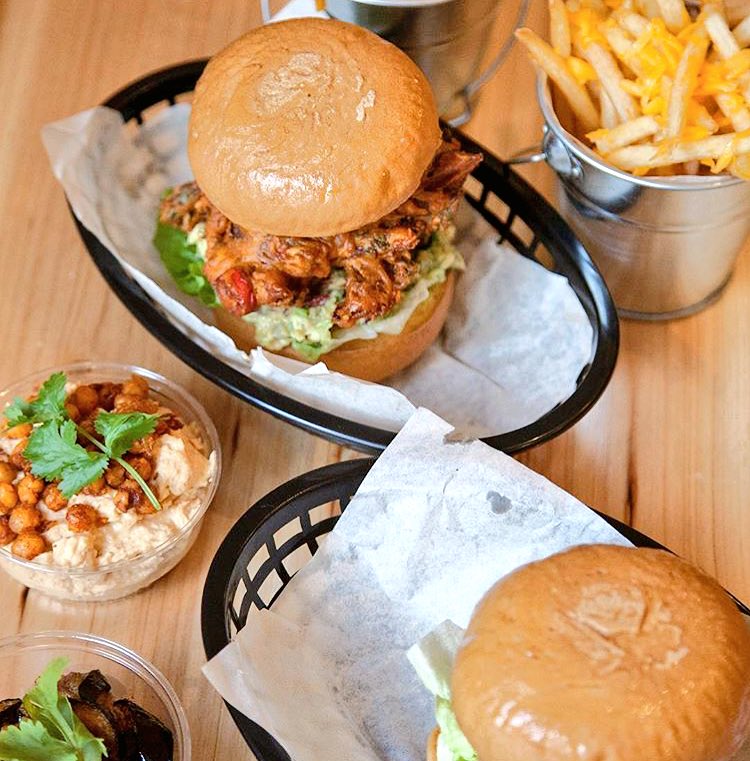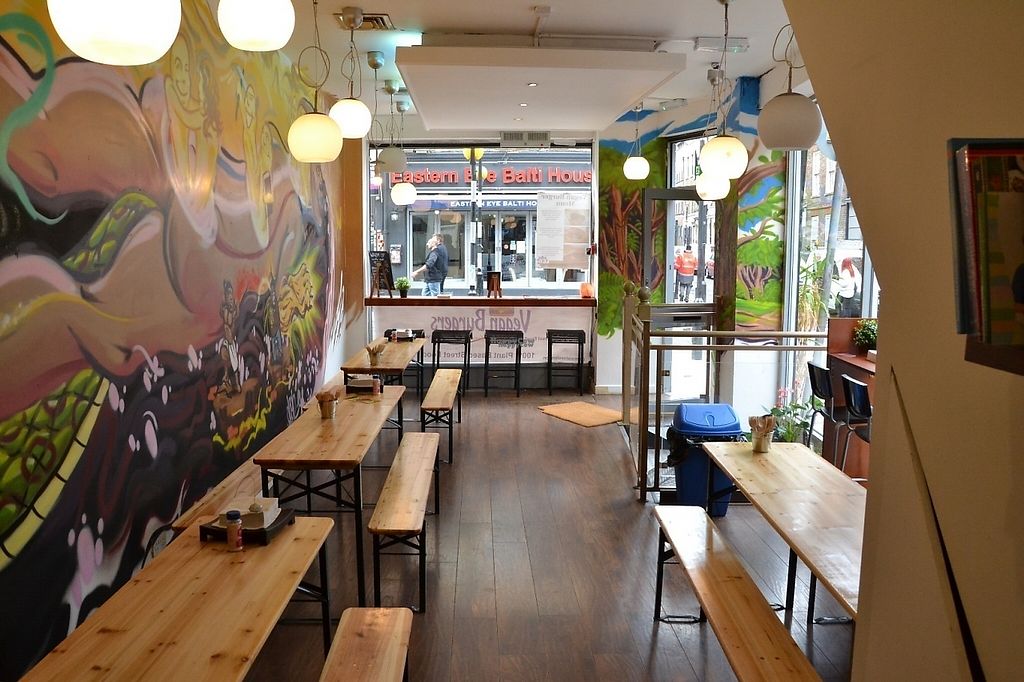 By Chloe.
Because one By Chloe. in London just wasn't enough, we now have the option of either Tower Bridge, Duchess Walk or Covent Garden, Russell Street. Granted this restaurant isn't your stereotypical burger joint, but they sure know how to make a mean vegan burger, and additionally offer 'meat' sandwiches. With burgers just being one of their many specialities, be sure to check out the remainder of their extensive menu, which includes vegan fish and chips.
Rudy's Dirty Vegan Diner
Set in the heart of Camden's Stables Market, this classic American diner provides only the staple traditional diner foods from burgers and hot dogs, to mozzarella sticks and dirty fries. Found in Unit 739, this friendly and mouth-watering independent mastery, will be sure to suffice those burger cravings.
Temple of Seitan
Confusing for even the most ferocious of meat-eaters, this joint packs a punch with its winning hamburgers and chicken selections, using seitan as its primary ingredient. The menu even includes KFC's notorious and well-loved popcorn chicken, chicken wraps and deluxe burgers. This vegan fast-food hub of London is found on Camden's Camley Street and Hackney's Morning Lane. Whilst both chains offer the goods, Camden does have a lengthier menu as opposed to the Hackney branch.