Celebrated Street Artist Ben Eine has returned to Ebor Street in East London to paint a new mural that reads 'LOVE LOVE LOVE' on a giant 45 metre scale. This striking artwork unveils Eine's new font 'Neon' for the first time publicly in a street art piece by the artist.
It's been nearly 10 years since Ben Eine revealed the first incarnation of his now renowned 'Circus' font on the same wall belonging to ad agency Mother, with the words 'PRO PRO PRO'; since then, he has painted various huge messages at the now notorious spot over the years, including 'Peace Is Possible' in response to the UK's current knife crime epidemic in 2018.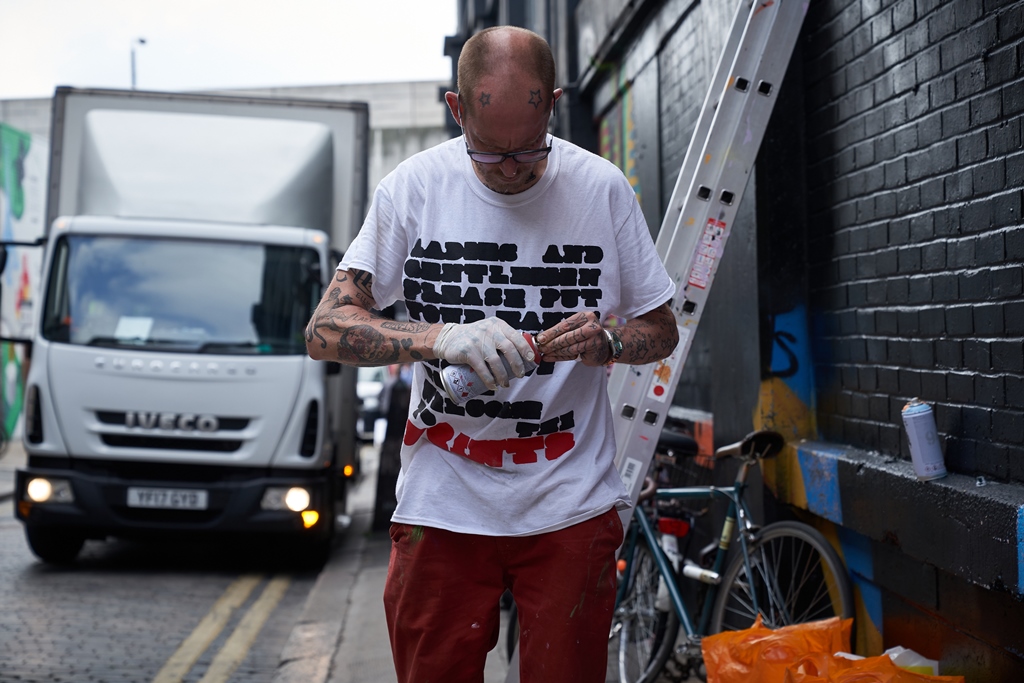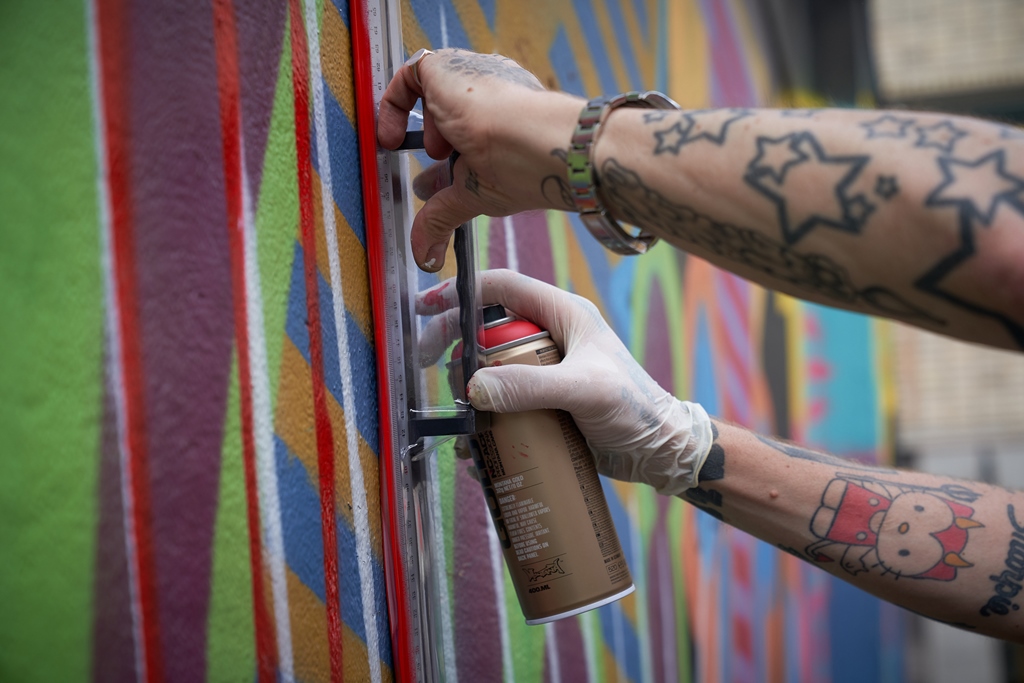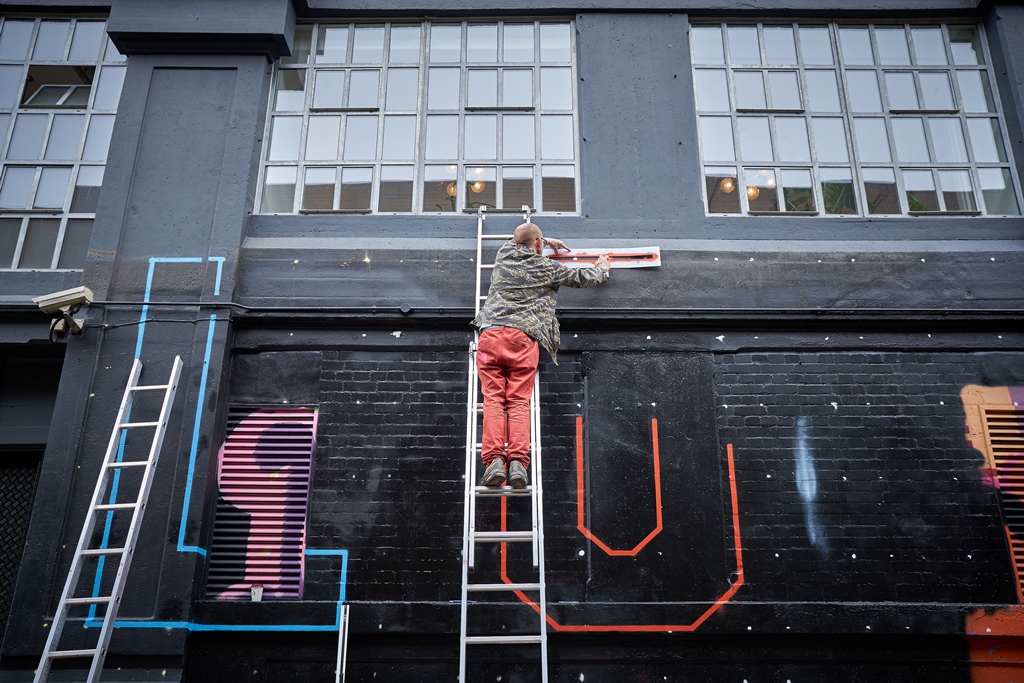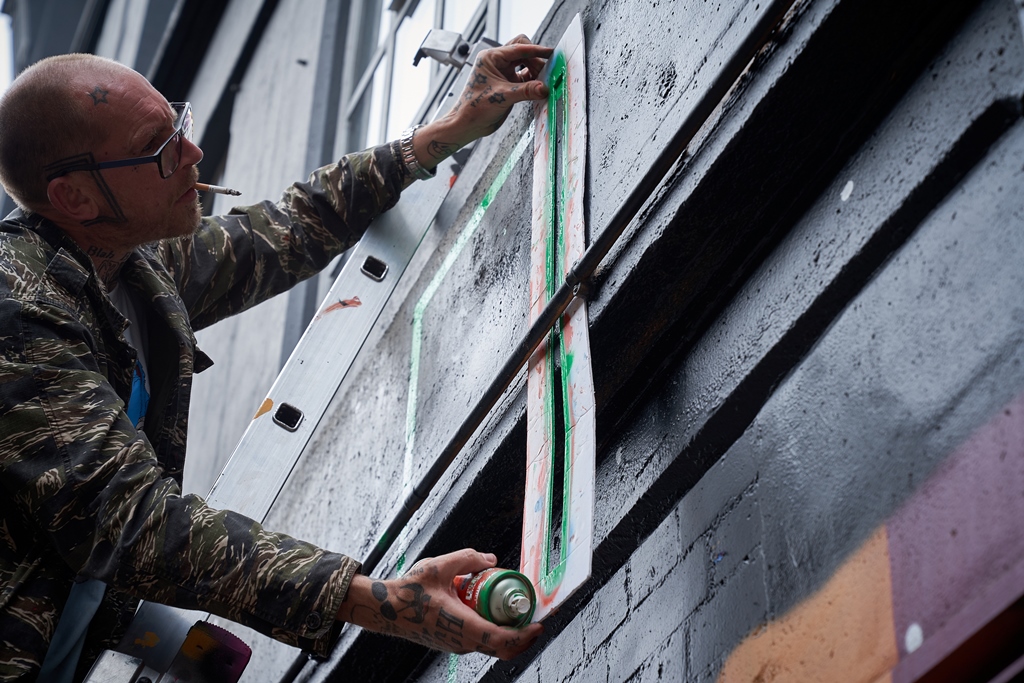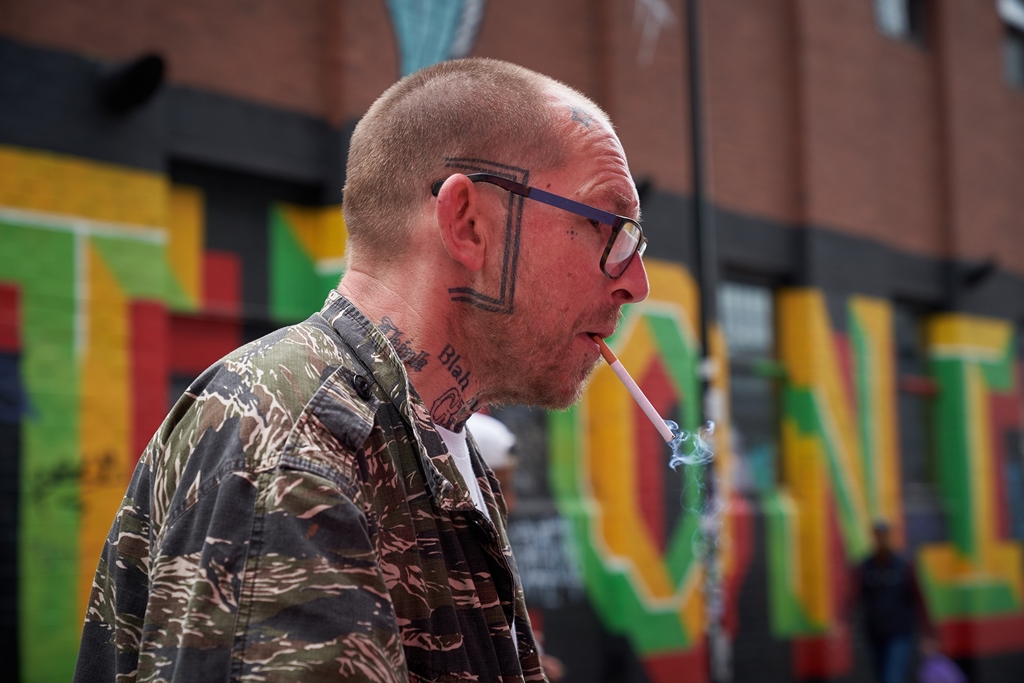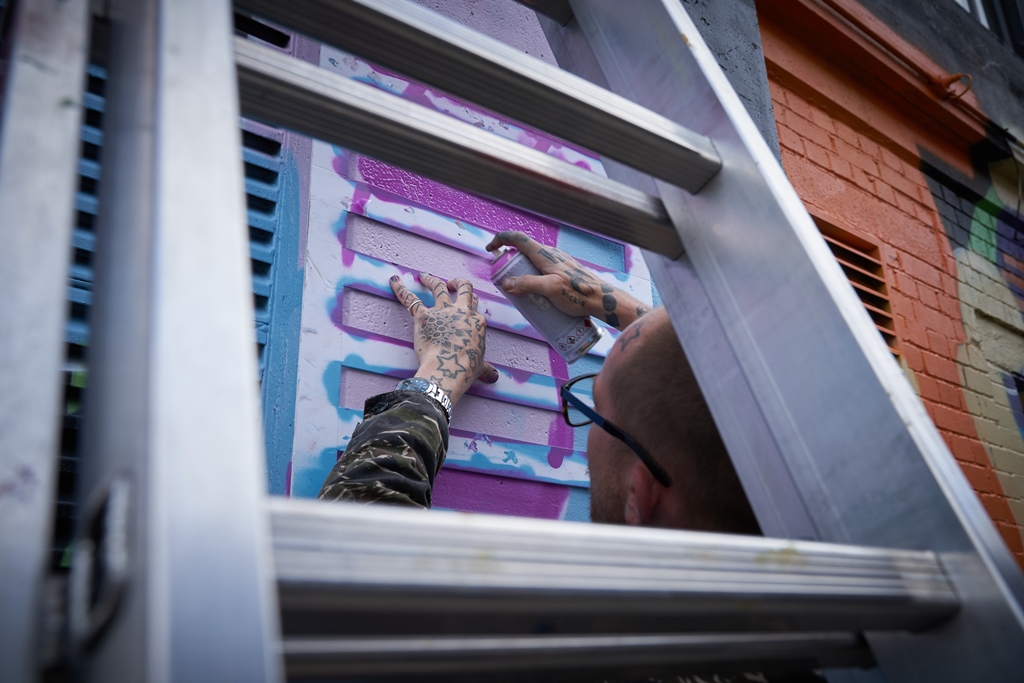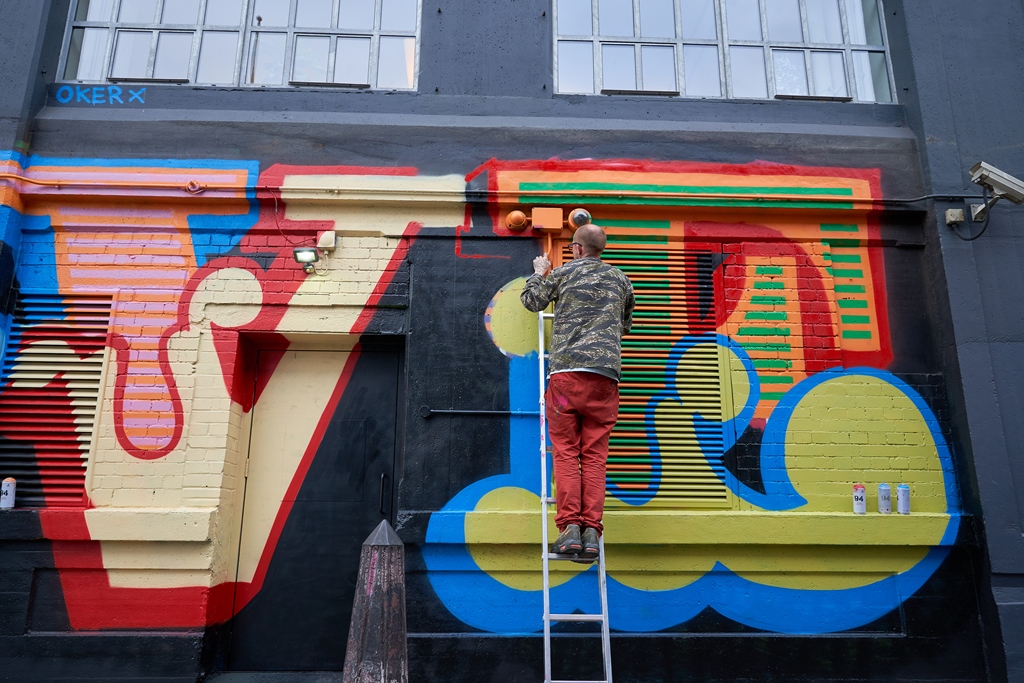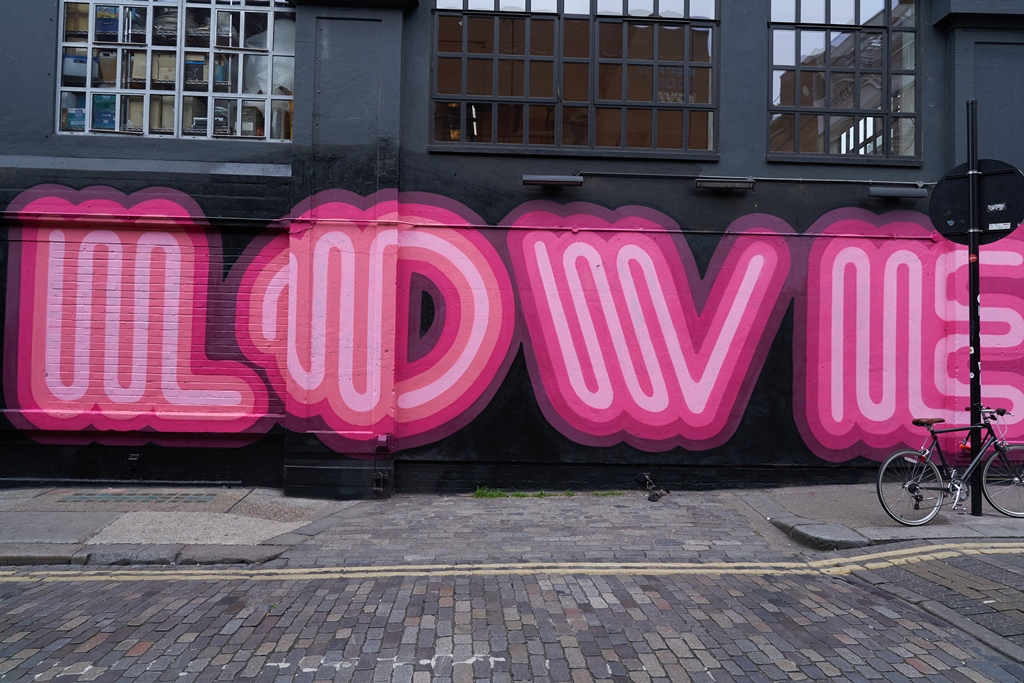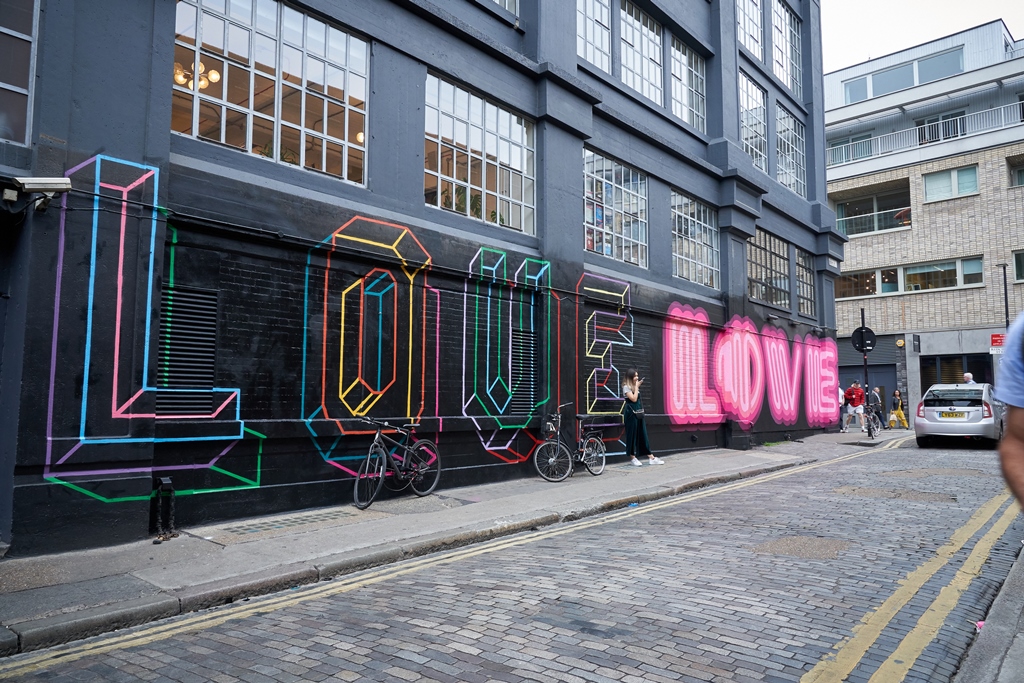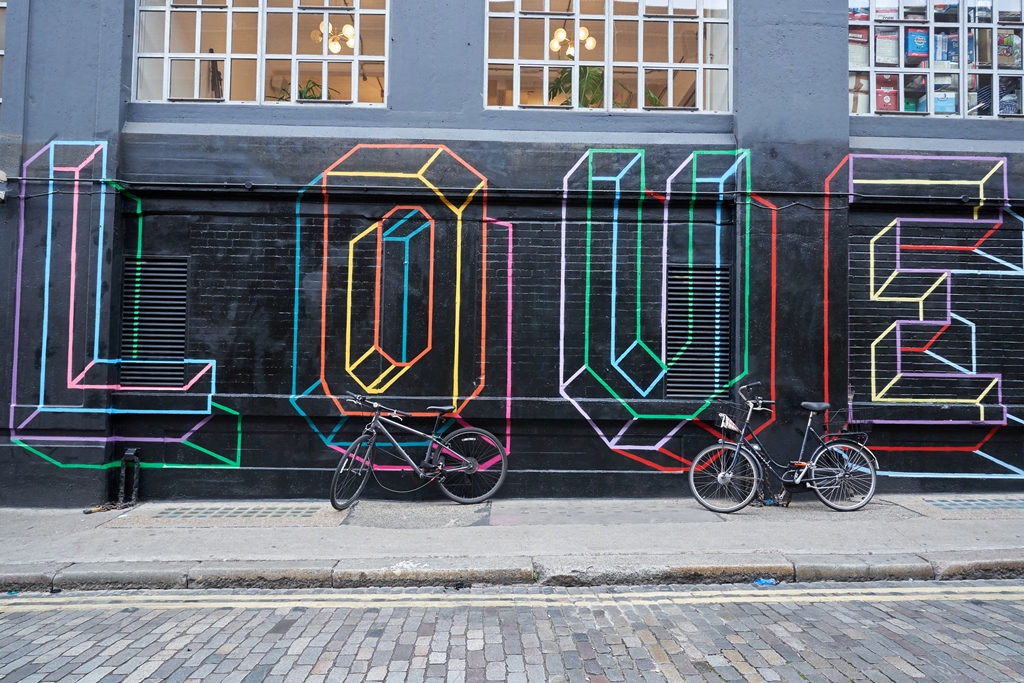 Photos by: Louis Thornton Film
 20 hours of painting later, for Summer 2019, the message from Eine is a simple, colourful and positive 'LOVE' in three different Eine fonts – the NewCircus font, Keyline and Neon situated in his artistic home – Shoreditch, East London.
Ebor Street remains a well-known Street Art 'hot spot' destination for urban art fans and photographers – this new Ben Eine piece was already taking social media by storm with photos being shared, even as the paint dried.
Ben Eine says "Currently it feels like we are surrounded by a lot of hate, anger, frustration and negativity, which is evident on the TV and when you read the news in the paper. This new piece, along with some summer sunshine, will hopefully bring those who see it a little bit of happiness. I'm trying to put something positive out there and do something to make people feel a little bit happier for that moment. The wall needed a fresh lick of paint and it's summer – what better time to share the message!".
Founder of ad agency Mother, Mark Waites says "For almost a decade Ebor Street is Eine's street, everybody knows that – it is now an iconic location. We're proud to contribute in some small way to the gallery that Shoreditch has become. The photographers and directors who use Ebor Street almost daily for their shoots will be very happy. Get it while it's fresh!"
Eine's painted shop shutters and murals such as the new 'LOVE' wall can be found all over the world. His distinctive letters continue to spell words and phrases across walls from London to LA, Florence to Tokyo. He continues to use street art to engage and surprise the public.