Congratulations! If you're reading this article, it means you have something to do with the university stuff, most likely – you are the college/university student, which calls for a separate kudos. So you know from within what it looks like – to study at a college. What we know is how to make this whole process be less like a burden and more like fun. How? By giving away the list of best apps for students to help out with homework, project, and self-studying programs. Here we go!
To create a bibliography page
Regardless of the field you study, this is the most universal tool that can save you a lot of time. And when we say a lot, we're talking about the average 2 minutes for creating a PROPER reference item, now multiply it for 20-30 sources, and there you have it – almost 1 hour spent for something that can be done automatically. And we don't even talk about the differences in styles! EasyBib or CiteThisForMe will get you rid of the need to do it manually and put "my dissertation first" a priority again.
Some professors tend to think that all students have the superhuman abilities to listen, process, and capture the given information in a split second. But being a real, flesh and blood alumni, you do know that sometimes it's hard to focus on after a nightshift at work or best buddy's birthday party. The best phone app for audio or video capturing every lecture, like SoundNote, OfficeLens or Audio Memos, will help you to catch up with the material whenever you need it. Plus, that can be a great source for preparing for midterm exams!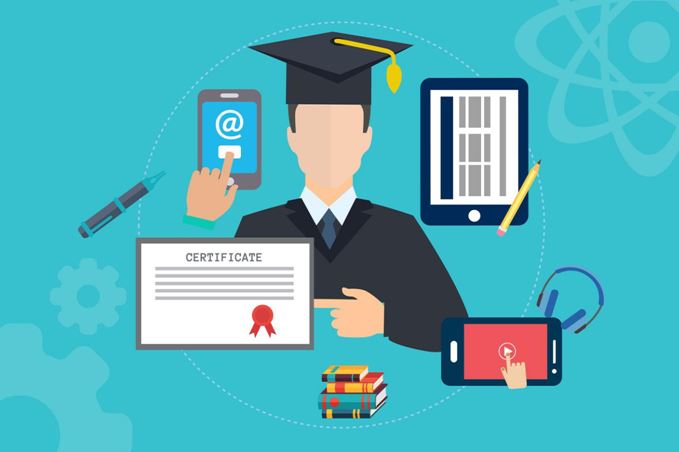 This homework apps category is simply loved by all the Millenials who can't do anything without their smartphones. Well, if you want to study your way, there are many new edtech additions to start with. For example, StudyBlue can be handy for those who are dealing with foreign languages or struggle with remembering the formulas – their flashcard approach will help you to go through. If you are a fan of mindmaps or charts (design students will find it powerful), then GoConqr app is just right. Just don't get too away with it, you're studying, not playing.
The best new apps on the market are for those whose vice is procrastination and forgetting about the deadlines, and students were never famous for keeping all the things in their heads. Now you don't need to bother yourself with organizational issues – leave it for planners and progress counters. ClassTimetable for iPhone users or Timetable for Android owners will allow you to schedule your curriculum and extracurricular activities to see the clear picture and control your week. In addition, their interfaces are easy to correct, edit, or share with the friends. You can even create the account for the project and see the progress and everyone's contribution to be sure it will be ready on time.
We mean, the apps to use when you start googling something like "write my dissertation for cheap online" because you see you definitely won't make it on your own. Studying can be stressful at times, and if you have a part-time job and don't want to miss out on the social part of the student years, chances are you will refer to some agency with write my dissertation inquiry. Why don't ask UkEssay to assist with when you smell the fire of burning deadlines?
If you are not the do-my-dissertation-for-me type of student and want to learn how to do good on any subject, the online tutor can help you with it. Preply, TutorMe, or Scooly can find a perfect fit for your educational needs. In addition, if you want to learn something or feel you need a simpler explanation of the topic, register at EdX website and search for the subject. Chances are that the open courses from the world's most prestigious universities will save you tons of money on a real tutor. Plus, no knowledge is extra.
Being an A student is cool, but we think being a healthy one is way more important. As you get to real college life, you quickly realize that your eating, sleeping, drinking and exercising habits will transform enormously. In most cases, for worse. That's why you should also consider the programs that will scan your every day eating routine and provide the solution for a problem if any.
Being a student in the 21st century gives you a great opportunity to have technology working for your benefit. Learning, tutoring, tracking, or planning – the full list is nearly endless for those who want to take most from both worlds. And while the apps make your life easier, why not enjoy the social paradise that the campus life offers?