Jameson Irish Whiskey has announced an exciting collaboration with their friends at London's Fourpure Brewing Co. Adding to its existing Caskmates range, the Jameson Caskmates Fourpure Edition is available exclusively to buy in the UK from September 2019.
Whiskey and beer were never strangers behind the bar, but they have come together for Jameson's latest limited-edition innovation, which sees its famous triple-distilled Irish whiskey rested in Fourpure's Shapeshifter West Coast IPA seasoned barrels. The result? A whiskey that features the signature smoothness of Jameson with additional notes of tropical fruits, sweet clementine and full-bodied hops from the award-winning beer, creating a truly unique whiskey for craft beer and whiskey fans alike.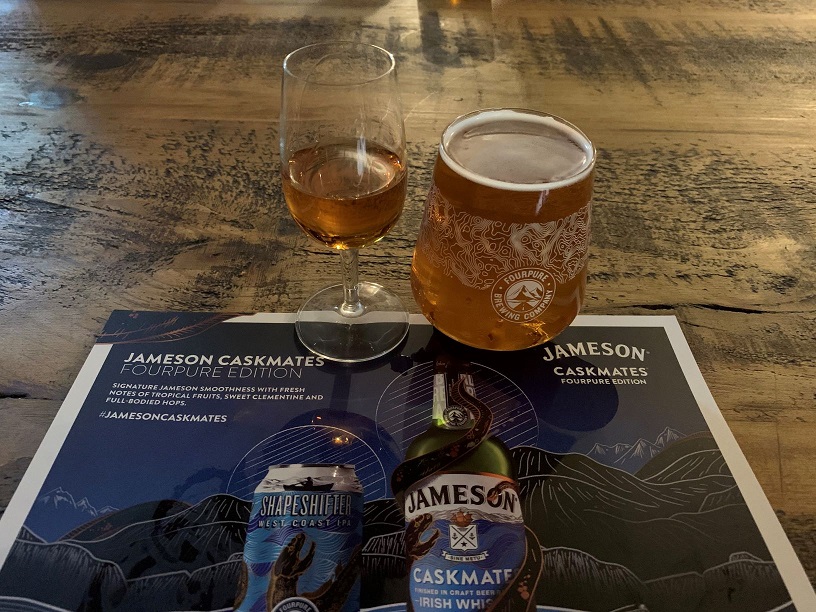 The result of a visit to the Pacific Northwest, the Fourpure Shapeshifter West Coast IPA is a combination of a traditional West Coast style-IPA with a selection of hops – Citra, Mosaic and Centennial.
The notes of tropical fruits, sweet clementine and full-bodied hops come together with the signature smoothness of Jameson to make a match made in whiskey and beer heaven.
A laid-back whiskey, the Jameson Caskmates Fourpure Edition can be enjoyed neat, with soda, in a Hoptail (see recipe below) or paired with your favourite IPA, but always in the company of friends.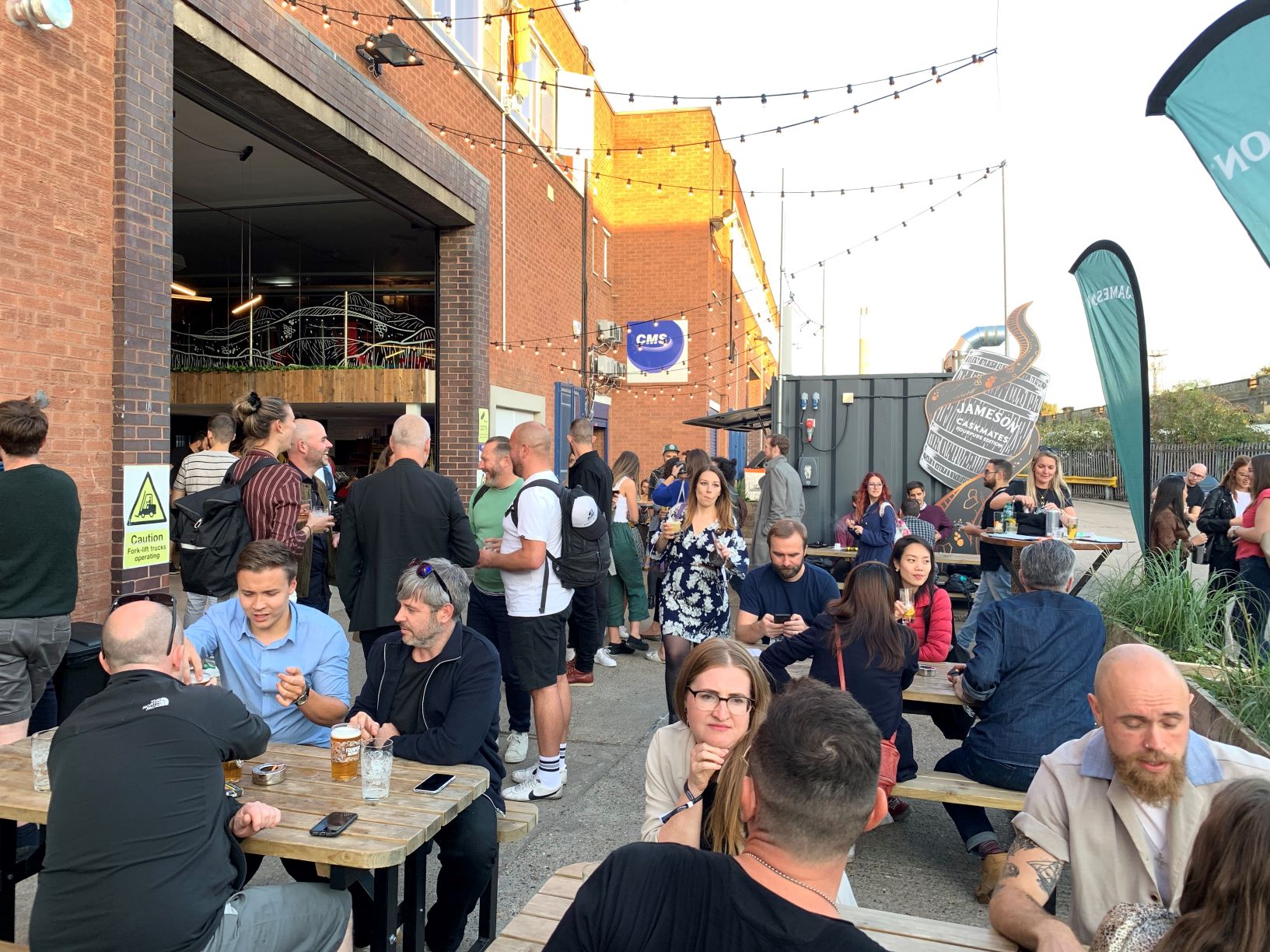 Jameson Caskmates is a whiskey range born out of collaboration: two passions coming together to create something greater than the sum of their casks. It all started in the best of places, at the bar, with a chance encounter… A swapping of whiskey and beer barrels soon after resulted in Jameson Caskmates Stout and IPA Editions. The latest limited edition was created in collaboration with Fourpure and its Shapeshifter IPA. You'll need to be quick to avoid disappointment; the limited edition is only available to buy on drinksupermarket.com, or round up your mates and head to select bars across the UK including Young's Pubs and key independents, including London's Homeboy.