On Friday 20th September, Shoreditch Greenpeace group joined residents from across the borough on strike, calling on the UK Government to take urgent action to tackle the climate emergency.
The strikes were led by the UK Student Climate Network and supported by Greenpeace and other environmental NGOs. The organisers estimate that 100,000 people took part all over the UK.
Daniel Baird, a Communications Consultant and Shoreditch Greenpeace volunteer who led co-ordination of the group's participation in the strike, said, "I'm extremely concerned about people around the world experiencing drought and starvation, and an increase in conflicts as a result. I hate seeing the effects of climate change, and experiencing air pollution, whilst the government and industry are so slow to take action.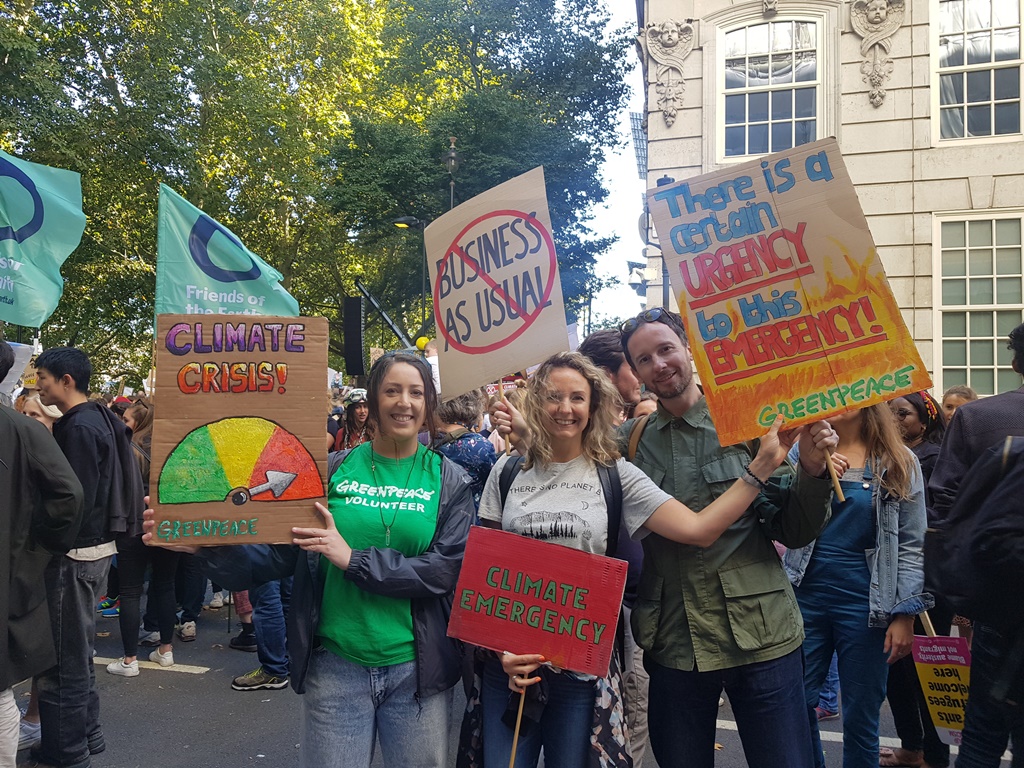 Talking about the day itself, Daniel said, "It was fantastic to see people of all ages come together and make their voices heard. There's a lot of work still to do and it would be wonderful to see even more people – and more diverse groups come together – at creative and dynamic events in the near future."
Fearghal Corbett, a Graphic Designer and Shoreditch Greenpeace volunteer said, "Time is running out for us to avert the worst consequences of climate change. I want my nephew and nieces to be have a planet worth living on. The school children are leading the way. It's been inspiring to see their organisation and passion to address the urgency of the situation. When they made the call out for adults to join them, I was very happy to. Adults should be striking regularly too."
Lucy Bridgewater, a PR practitioner and volunteer with Shoreditch Greenpeace group said, "The UK Government has been saying the right things about climate change, but talk is cheap. They should put their money where their mouth is and do what's needed. If the kids who've been out protesting for a year now are going to have decent lives, we need to see big changes."