Smokehead Islay Single Malt Whisky has teamed up with Tyler Lunceford over the past nine months to build a one-of-a-kind, customised Ducati, inspired by vintage motorcycles. The time has come to reveal 'The Smoker'.
The expertly crafted motorcycle will be unveiled to media, trade and bike fanatics on 12th November in London at The Bike Shed, Shoreditch. Hosting the evening will be bike blogger Motobob who will run a Q&A with Tyler, while custom motorcycle helmet designer Piers Dowell paints two Smokehead helmets live on the night. Bike fans will enjoy video footage of the creation of The Smoker, including the final video of the bike on the open road.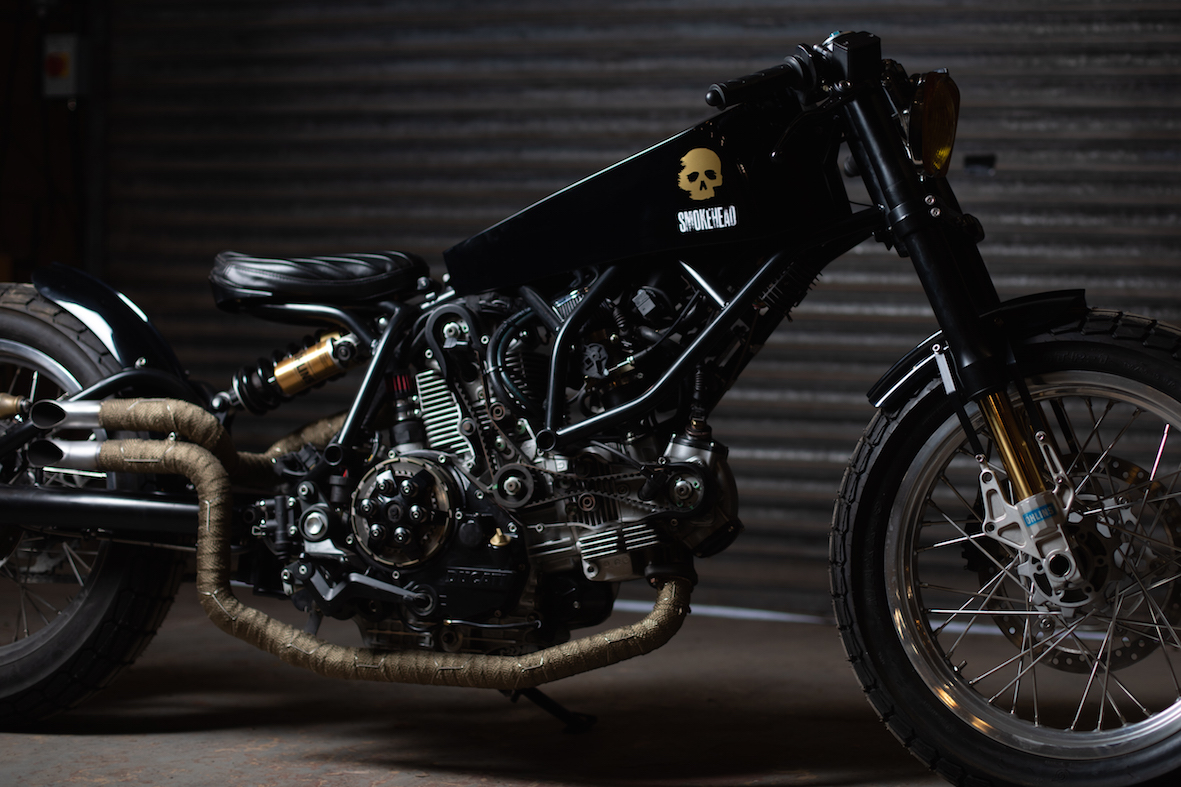 Mind-blowing cocktails made with Smokehead, Smokehead High Voltage and Smokehead Sherry Bomb will be served throughout the night, including The Smoker serve, created exclusively for the project – a robust mix of Smokehead, lemon juice, honey syrup, ginger liqueur, a pinch of activated charcoal, shaken over ice and strained into a rocks glass, garnished with crystallised ginger.
The Bike Shed Motorcycle Club is a collective who celebrate bike builders, riders and fans, and is one of the UK's best-known venues for customised motorcycles.
US born Lunceford of North Motorcycles is a renowned global biking sensation (known as the Ducati Whisperer of the New York tri-state) with over 20 years experience customising bikes for obsessive bikers and rock stars. He owned a workshop in Brooklyn but recently relocated to Edinburgh, Scotland to raise a family, and this is where he crafted The Smoker.