Writer, activist and curator of the mental health anthology It's Not Ok To Feel Blue (and other lies) Scarlett Curtis has today unveiled a nationwide 'IT'S OK' campaign in support of the UK's first ever 24/7 crisis text service SHOUT.
The campaign is a powerful and essential reminder that for many people Christmas can be the most difficult time of the year, with the message that you are never alone in what you're going through. For those struggling with their mental health over the festive period, instant support is available by texting SHOUT to 85258.
Shout is the UK's first 24/7 crisis text service, researched and developed with The Royal Foundation as a legacy of the Heads Together campaign. Confidential and free, crisis volunteers are available any time day or night to listen, help the texter think more clearly, and empower them to take the next steps to feeling better.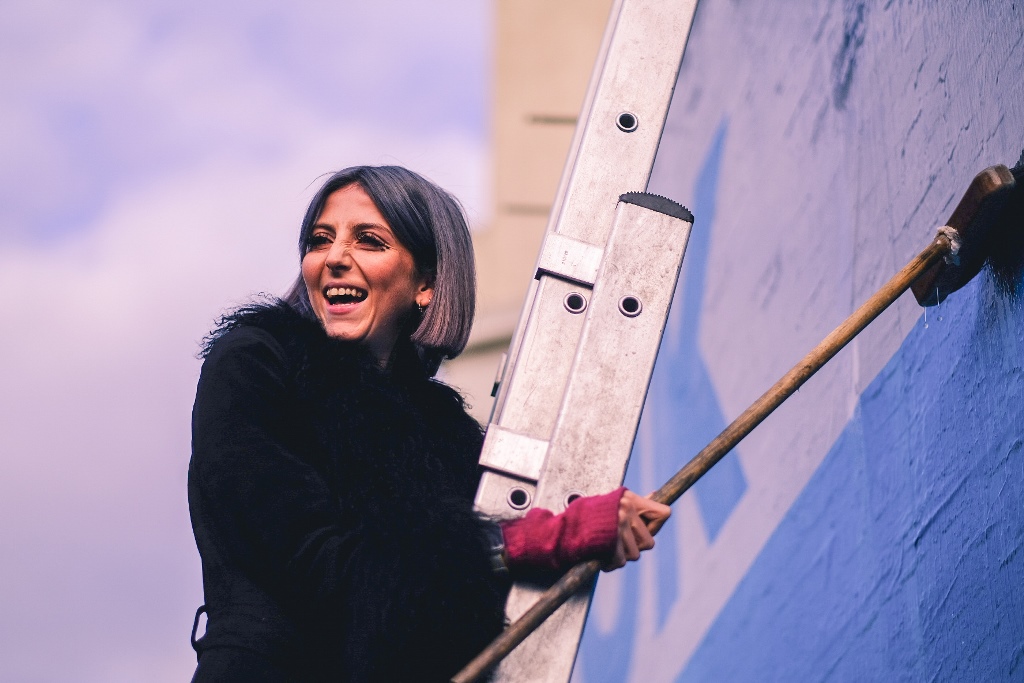 Scarlett Curtis was joined by Ripley Parker and Robert Kazandjian – fellow contributors to It's Not Ok To Feel Blue (and other lies) – to launch the campaign by pasting-up a billboard at the Hand of Glory in Hackney, London. Further paste-ups will appear across London, Birmingham and Manchester including IT'S OK messages including: 'It's OK to choose yourself this Christmas', 'It's OK not to go to your Christmas party', 'It's OK if all you want for Christmas is to feel OK', 'It's OK to ask for help', and 'It's OK not to be OK.'
The campaign follows publication of Scarlett Curtis' Sunday Times bestselling anthology of writing from over 60 inspirational people on what mental health means to them – It's Not OK to Feel Blue (and other lies) – with 10% of RRP of every copy sold going to SHOUT. Featuring famous voices, campaigners, world class authors, musicians and experts in the field, it is a call to arms to tackle the mental illness epidemic. Exploring a breadth of topics from anxiety and sexuality to race and addiction, contributions include: a poem about depression by singer and songwriter Sam Smith; actress Emilia Clarke on body image and illness; an open letter about her late husband's suicide by author Poorna Bell; coping tools from clinical psychologist Tanya Byron; and pieces by volunteers for SHOUT.