Everyone is trying to reap the benefits of SEO these days. The reason is quite simple: SEO directly impacts every aspect of your business. By optimizing your website for the search engines, you're making sure that your marketing efforts are as effective as they can get. You target the right kind of traffic, you provide optimum user experience, and you represent your business in the most professional way. These are only some of the benefits of implementing SEO techniques, but the main reason any business seeks SEO is to increase their profits. 
Here's how you can use SEO to multiply your profits as well:
Keyword Integration
First things first, keywords have long been an integral factor in SEO. The game started when the search engines depended on finding keywords -those words and phrases used by inquirers to get answers for the search engines- to match websites to the search inquiries. At the time, SEO practitioners used to stuff their content with these keywords to get a better ranking, and it worked. But the game changed, and keyword stuffing is penalized today. Instead, you should integrate the most researched keywords properly without overdoing it, use long-tail keywords, as well as add any relevant keywords. The search engines now rank websites based on the search intent rather than the specific keyword.
Compelling Content
Keywords won't do you any good if they're left hanging in the air. You need to provide value in your content, which is afterward optimized by adding the proper keywords. Always focus on the main factor for any SEO changes; they always revolve around the user experience. You can tackle this factor from its starting point in evaluating your content from a reader's perspective. 
On-Site SEO
So, you've created your website, crafted, compelling content, and integrated the keywords properly. How do you let the search engine understand what your website is all about? The search engine algorithms operate based on the information they get after their spiders crawl into your website. So, you need to provide this information in a form they can understand and use. To do that, you should focus on integrating your main keywords in the meta-description, use proper headings, and describe your images by filling in the alt-text descriptions. Make sure your site structure is organized and that your pages are internally linked as well. 
Local SEO
The thing about traffic is that there are a plethora of ways you can increase your traffic. You'll even find SEO providers who promise you multiplied traffic overnight. But if your website isn't reaching the right target audience; those who are interested in your service and will increase your profits, then your SEO efforts are purely in vain. This makes local SEO crucial in case your business operates on a local level. On the plus side, the latest algorithm updates favor local results. So, you'll be using a golden ticket to promote your local business effortlessly. 
Lead Generation from The Right Traffic
Once you've made sure that you're reaching the right kind of traffic, you should make it so easy for them to become your customers. This process starts with creating the right forms and placing the right call-to-action buttons all over your website. If a visitor is interested in your services, all they have to do is submit the information you're presenting to them.
Optimizing Sales Funnel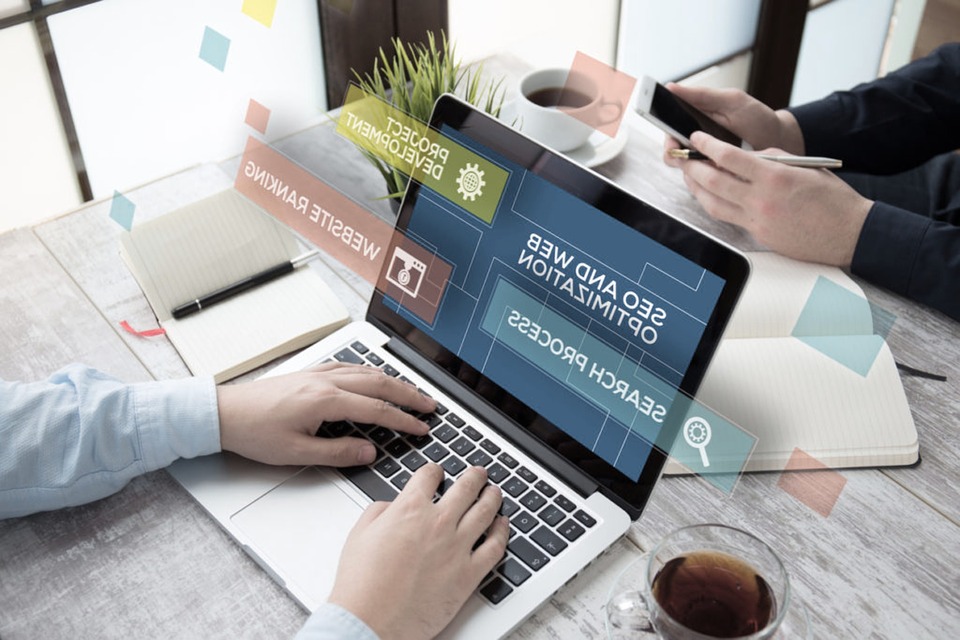 The next step of acquiring customers is by converting the leads you've generated into customers, and this can only be done by optimizing your sales funnel. Many businesses become disappointed after putting all this effort into their SEO strategies, yet, ending up with no impact on their sales. By using the right analytical tools to audit your website and your sales funnel, you'll pinpoint the pit holes that prevent your leads from finalizing their customer journey.
Outsourcing to a White Label SEO Provider
The benefits of SEO are very tempting for all business owners alike, but let's face it, not everyone can become a filed expert overnight. There's a very effective way around this, and this is by getting help from agencies reselling SEO services to create and perform SEO strategies on your part. This is most effective if you're a digital marketing agency that lacks SEO expertise. You'll get to sell these services under your own brand name and reap its profit all for yourself.
SEO can be used to provide multiple benefits for businesses, but all of these benefits must combine to reflect directly on your sales and profit. If they don't, then you're not making the most out of your SEO. The increase your profit using SEO, focus on keyword integration, content creation, on-site and local SEO, lead generation and sales funnel optimization. You can also get the help of SEO reseller services to reap its benefits.