Every third Saturday of the month Designer/Makers opens their market at Spitalfields. They aim to help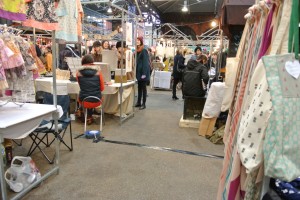 freelance and small designers within the UK to crate a community for creatives. They provide many marketing and selling opportunities for the members of the Designers/Makers. It is a great opportunity for small scale creatives who need that extra little help to get their names out.
On Saturday the 21st I was kindly invited to one of Designers/Makers the bloggers brunches, this brunch was in collaboration with the Andaz Hotel at Liverpool Street Station. Being so close to Christmas there was a special theme for the brunch and the morning as a whole, Andaz Goes Ape.
The hotel was decorated with many different monkey themed decorations such as Claude the Gorilla, who is the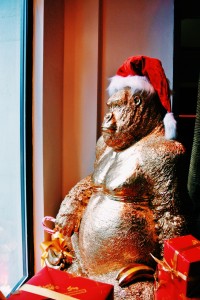 main man of the show. With one of these magnificent apes in the lobby of the hotels s well as in Spitalfields Market itself.
The Andaz hotel decorations are taken down on the 12th day of Christmas (January 6th) so make sure you head down to check out how apetastic the Andaz Hotel has transformed itself. #AndazgoesApe
Even if you miss the great Christmas theme of the hotel, you have no excuse to not go and try one of their multiple restaurants and bars, from Japanese cuisine to a fantastic champagne bar, you could happily spend a whole day roaming the hotel and it's many venues and not get bored.
For brunch we ate at the Eastway restaurant which is located within the hotel, the breakfast menu was gorgeous, from sandwiches to farmers omelette and eggs benedict. I went for the omlette which was extremely tasty.
After we finished eating, we headed to Spitalfields market to see what Designers/Makers is all about.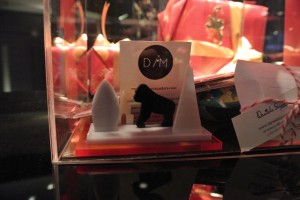 You can catch the Designers/Makers market  every 3rd Saturday of the month at Spitalfields. With great designs and great little crafty things to put your hands on, it's a great opportunity to get some unique bits and bobs. For more information check out www.designersmakers.com
Thank you again Designers/Makers and Andaz London! It was a lovely morning, I can't wait to come explore some more!