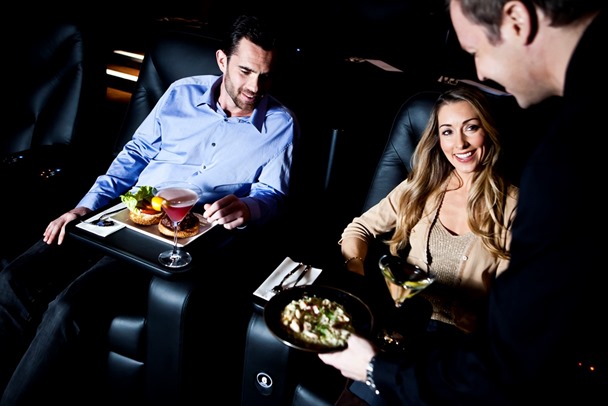 Marking the arrival of indie-hit Chef from actor/director Jon Favreau, The Lounge at ODEON Whiteleys has announced a series of pop-up Cuban events this June and July – designed for food and film fans alike. Released on 25th June – the film features an all-star cast including Robert Downey Jnr and Scarlett Johansson, telling the story of a down-and-out chef who loses his restaurant job and starts up a food truck in an effort to reclaim his love of food all while piecing back together his estranged family.
Taking inspiration from the food featured in the film, The Lounge will be running Cuban-inspired screening events and serving a bespoke menu including Cubano's – Chef's standout sandwich – alongside a selection of Cuban cocktails. And if watching all that food on screen makes your mouth water, each seat features its very own 'call-button' – so you can top up on Cubano's and cocktails without leaving your seat.
Screenings will take place from 25th June for two weeks, with the added touch of a live Cuban band on Friday 27th and Saturday 28th June and Friday 4th and Saturday 5th July. As one of London's premier cinema's, The Lounge offers ultimate comfort with fully-reclining seats but with no more than fifty seats to a screen – tickets are expected to sell-out fast!
Sebastien Chaniac, General Manager of The Lounge at ODEON Whiteleys commented: "We wanted to do something special for the release of Chef – the upcoming release has had such a positive response and we thought adding a little Cuban infusion to The Lounge would make for a really unique experience for our guests."
Tickets are available to purchase on ODEON's website www.odeon.co.uk, via the ODEON The Lounge booking line on 0871 224 4007 or by calling in at the box office.