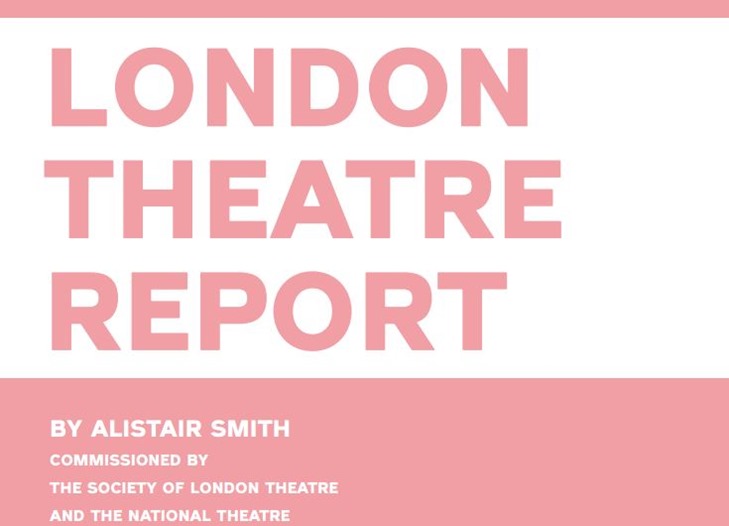 The London Theatre Report 2014, the first quantitative analysis of the capital's multi-faceted theatre ecology, indicates that London is the most significant theatre capital in the world, with a huge variety of types and sizes of theatre across London's boroughs. The report has been commissioned by the National Theatre and the Society of London Theatre 'SOLT' and is authored by Alistair Smith. The author worked closely with key figures from the London theatre industry – Nick Starr (National Theatre Executive Director),Julian Bird (Chief Executive of SOLT), Mark Rubinstein (Independent producer and former SOLT President), Kate Horton(Independent producer and former National Theatre Deputy Executive Director), Matthew Byam Shaw (Independent producer) and David Brownlee (UK Theatre Executive Director).
The London Theatre Report has, for the first time, confirmed the size and shape, health and vibrancy of the London theatre sector and provides a baseline for future analysis.
London has 241 professional theatres with a seating capacity of more than 110,000
In 2012/13, more than 22 million people attended London theatre performances
In 2012/13, London theatre took £618.5m at the box office, more than was taken by London cinemas
Theatres range in size from the 30-seat Lord Stanley Pub to the 3,600-seat Hammersmith Apollo
At any one time, London's theatres engage more than 3,000 performers. In addition to this, there are more than 6,500 full-time non-performing staff employed by London theatres, with a further 5,000+ part-time staff and 5,000+ freelance staff
In 2012/13, the average theatre ticket price paid in London was £27.76. This was down on 2011/12.
According to Nick Starr, Executive Director of the National Theatre, while there has been for some time an awareness that London is a world city for theatre, we've hitherto lacked the data to see just how big it is; and how the inter-connected sectors of commercial, subsidised – and the very significant further non-profit sector that works without subsidy – combine to form a vast audience for theatre.  These are valuable insights not only for the capital, but also nationally and internationally – and valuable too for policy makers across government.