xxx
Interview with the producer of the series Yelena Kensborn
What did inspire you to create 'Startup Stories'?
When I started Upstart, I got thrown into this very different and funny world that had taken hold around the Shoreditch area, or as they now call it: the Silicon Roundabout. There was a ton of different companies building their start ups from scratch and having been a part of that too, I've definitely seen the melancholic ups and downs.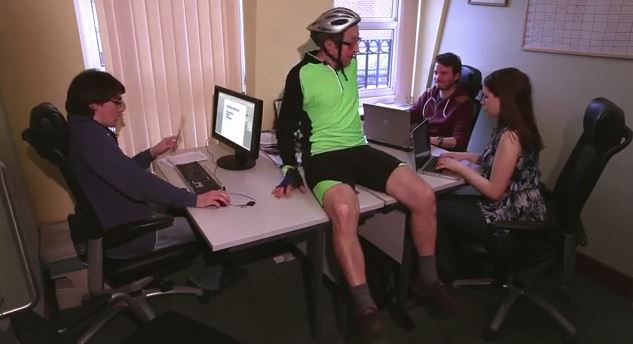 We keep on hearing stories from across the ocean where there seems to be millions of starts ups with millions of pound (or dollars) each, while we climb a steep (a very steep mountain). Whether this is true or not, it certainly feels frustrating and we wonder whether we've done something wrong sitting in a slightly re-constructed warehouse. This is a sphere unlike any other and a story worth telling. It makes it funny but in a really good and positive way, rather than a depressing sarcastic way some people portrait it as.
This is why a decided to make a series where we live through the every-day lives many start-ups live. I made the episodes very short in hope that the busy start-ups will find time in their busy days to watch it  
What is unique about this project?
It's a comedy about start-ups available for anyone to watch online and it's based on stories from UK start-ups. It also shows the effect it has on the youth culture as it becomes more common for new graduates to take up jobs in new companies. No way someone can advice them, so they can see and learn from the characters.
On a serious note though, we mostly hear about start-ups in the US, so many people might not know the bizarre details of what's going on. Obviously this is a fictional story, so don't take it to seriously, but some of the scenes are based on true events, so try to figure out which ones they are.
What are your future plans?
I will be carrying on running my own start up, possibly go for an investment meeting quite soon … well after we launched our new live music platform SynQue, which features the latest gigs all on one platform. As we get more insight into the start up world we'll also be releasing more episodes.
Soial links:
Twitter: https://twitter.com/UpstartMediaPro
Facebook: https://www.facebook.com/UpstartMedia
Website: www.upstart-media.co.uk