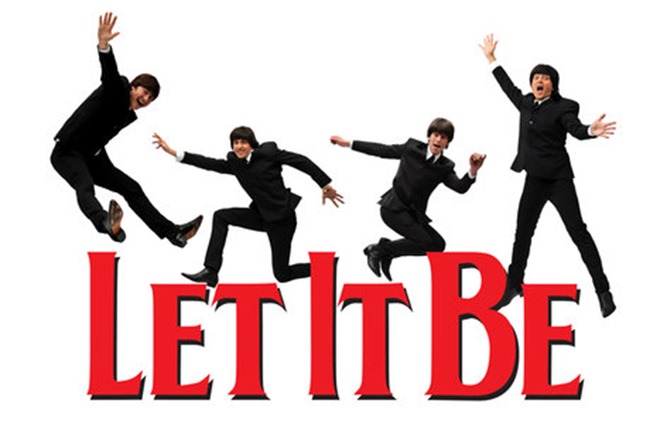 LET IT BE, the international hit show celebrating the music of The Beatles, is holding open auditions to find new cast members in all four leading roles. Master musicians from all walks of life are invited to participate – provided they can recreate the authentic Beatles' sound. Successful auditionees will have the chance to play to packed houses in the West End and across the world as members of the LET IT BEcompany.
Auditions will be held at the Garrick Theatre, London, where the show is currently playing, on 3rd September. Hopefuls are invited to register in person at 9.30am or 1.30pm, when they will be assigned a 5 minute slot to perform a song from The Beatles' discography. All instruments will be provided.
Candidates should prepare songs from the Fab Four's discography that demonstrate an expert level of musicianship whilst recreating an authentic Beatles' experience. They will be asked to show off their talents by demonstrating the following according to role:
          Bass – Vocal & bass, piano and acoustic guitar
Prepare three songs that demonstrate your ability to accompany yourself on each of your instruments.
          Rhythm Guitar – Vocal & guitar and piano
Prepare two songs that demonstrate your ability to accompany yourself on both guitar and piano.
          Lead Guitar – Vocal & guitar
Prepare song(s) that demonstrate your ability to recreate the Beatles' iconic guitar solos as well as accompanying yourself vocally.
          Drums – Vocal & drums
Prepare a selection of iconic Beatles' beats and be able to accompany yourself vocally.
The audition panel will be looking for performers who can replicate the iconic sound, style and vocal tone of The Beatles' themselves. All songs should be performed in the original key. There is no need to register in advance. No further audition dates are currently scheduled. Full casting information available from the LET IT BE website – www.LetItBeLive.com/casting