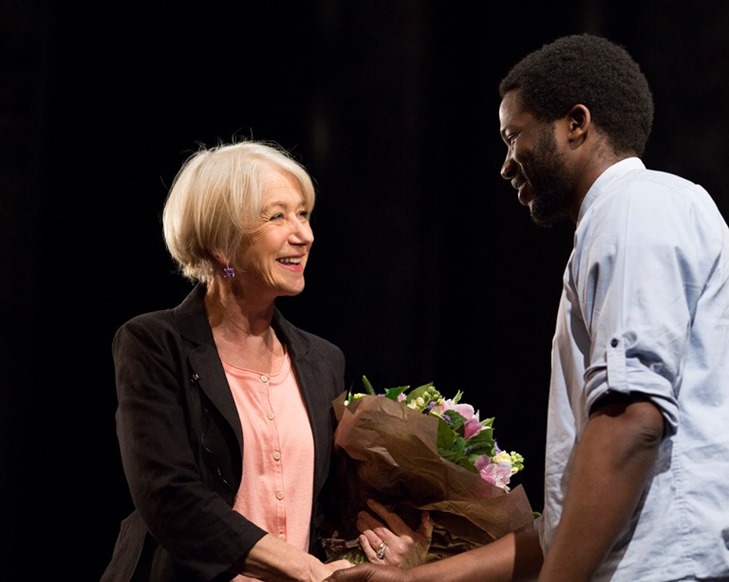 The prestigious National Youth Theatre of Great Britain, the training ground for many of the UK's biggest theatrical stars, has launched its 2015 national search for the best of young British talent. 2015 is set to be another stellar year for National Youth Theatre's illustrious alumni with Helen Mirren, Rosamund Pike and Felicity Jones all nominated for Sunday's Golden Globes awards, Daniel Craig returning as James Bond in Spectre, and Jessica Henwick making her silver screen debut in hotly anticipated Star Wars: Episode VII – The Force Awakens.
As its former members take over Hollywood, the world's first youth theatre is inviting 14-25-year-olds to audition at four venues across North, South, East and West London.Dame Helen Mirren who is nominated at this Sunday's Golden Globe Awards said: "I could only become an actress because of the National Youth Theatre. Without them my career trajectory would have been an awfully lot more difficult. These days it's hard for working class kids to get into the theatre so the NYT is incredibly important."
Daniel Craig who is currently filming Spectre the latest film in the Bond franchise said: "National Youth Theatre believed in who I was and who I could be. It's why I still believe in the NYT and all the aspirational opportunities it brings to future generations. It is a badge of honour and one I still wear with pride today."
In 2014 nearly 5000 young people from around the UK auditioned for the company and 500 were offered places. 30% of the 2014 intake were from London and the South East and 23.5% were from BAME backgrounds.
National Youth Theatre auditions for young theatrical onstage and backstage talent will be held around the UK and Northern Ireland between January and March. Auditions cost £35 and bursaries are available for those unable to afford the fee. In 2014 the charity awarded over £100,000 worth of hardship bursaries.
Applications can be made at www.nyt.org.uk/events and close on 31 January 2015.