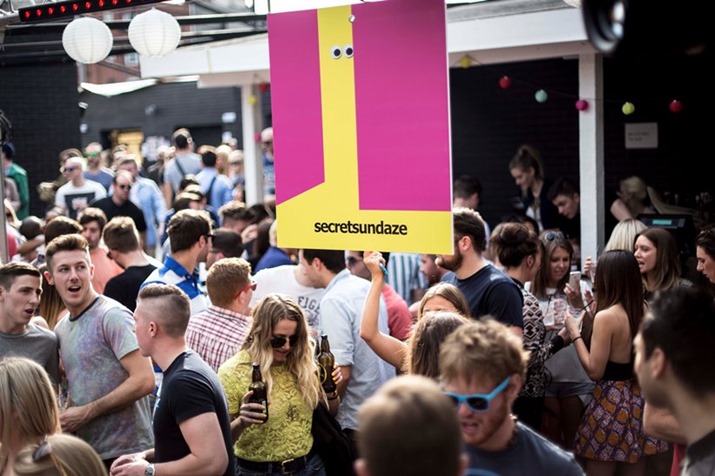 How did you come up with idea to start Secretsundaze?
There was no big master plan it was the usual story of wanting to do a party to play our music and have fun with our friends. The Sunday daytime worked really well and the rest is history.
What is innovative about what you do and how did you manage to stay relevant over all these years?
Well, originally Sunday day time parties were rare and it wouldn't be an over statement to say that we really pioneered this on a big scale. There were a few iconic Sunday daytime parties before us, such a Full Circle in the late 80's and the likes of Lazy Dog in about 2000 but these were fairly low key. We really took it to the next level. Nowadays, we still do the day time parties on key summer bank holiday dates but of course we have morphed and now do Friday and Saturday nights for example.
Musically we don't make an concerted effort to stay relevant or different. If anything I would say what marks secretsundaze out is the style of music we play, and programme at the parties as well as release on our label. We strive to achieve a certain timeless quality in the music. We are close to 15 year old and have seen many other promoters come and go or fall by the way side. Many of them jump on trends and its clear that they lack a core sound. I guess our core sound is the roots of house music and techno but at the same time we are open to new things but don't go all out to jump on those trends. There is a constant slow evolution but we don't get carried away!
We live and breathe this music and this can be seen by our overall dedication to the scene through other related ventures like our booking agency TSA Artists where we support and nurture talent and of course with our label. I think that passion and dedication shines through.
What was your the most successful party or the ones you have enjoyed the most so far?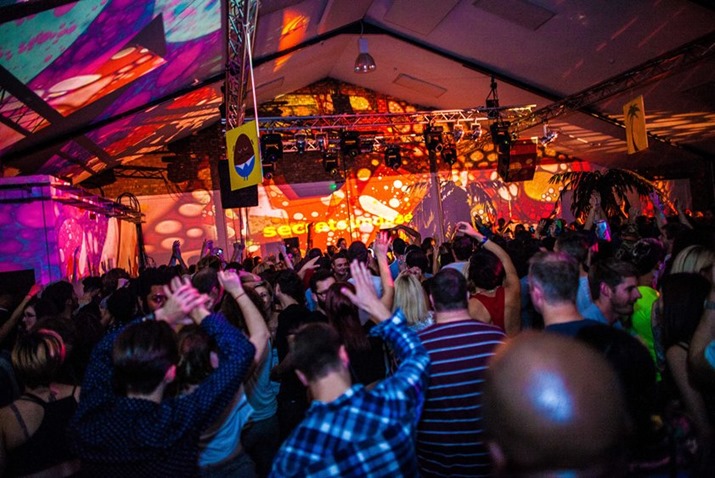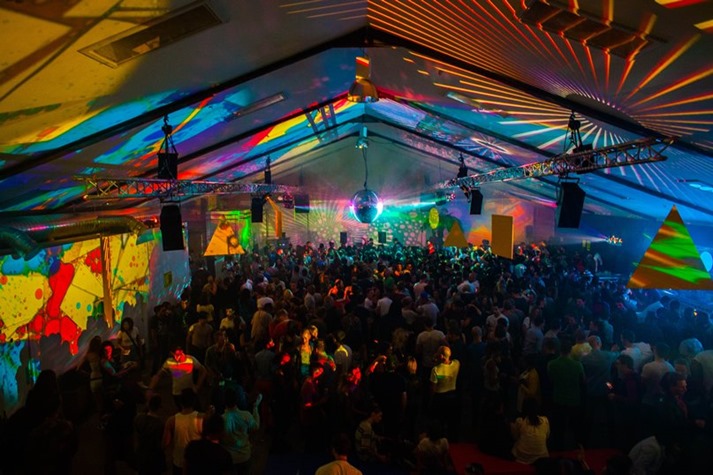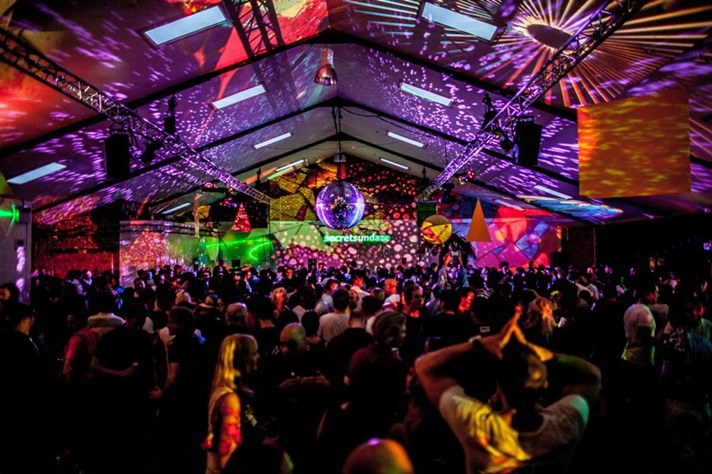 There are really too many to mentions. We have done hundreds of parties but some that spring to mind include the early days at both the Loft at 93 Feet East and The Poet's beer garden. The Shoreditch carnival's where we had about 4000 people dancing in the street were amazing as were parties on Cala jondal beach in Ibiza. We had Ricardo Villalobos play one in about 2004/2005 which was pretty special.
How would you describe the DJ / party scene in Shoreditch/East London?
Its vibrant and forever evolving although Hackney council don't seem to be that supportive of night clubs anymore. Sadly I do feel that the area has arguably lost a lot of its appeal and become gentrified. Of course its sprawled out to Dalston and Hackney Wick now. The area will always be a creative but its far from the most healthy in terms of the clubs and the DJ scene.
Who are your favourite DJ's?
Within our field of music the likes of Derrick May, Floating Points, Ricardo Villalobos, Ron Trent, Marcellus Pittman, Ben UFO, Theo Parrish, Patrice Scott, Fred P, DJ Qu….
What are your favourite places to play in London? 
Love playing at our own party at the Studio 338 terrace out in Greenwich – its a very unique space for London and has great sound now. Fabric is always excellent from a DJs perspective with the fantastic sound system, loved Plastic People, BLOC over in Hackney Wick too.
What does the future have in store for Secretsundaze?
We have our Easter Special coming up at The Laundry on 2nd April with DJ Qu, Mosca and Virginia so really looking forward to that. We have just launched a new label called SZE (a sister label to secretsundaze) on which we've just released Lo Shea's fantastic 'Unconscious Symbols'. The label is a platform for us us to release other forms of dance music that won't fit on secretsundaze. There is a amazing new DJ Qu EP on secretsundaze coming this week. Then we have our 2 bank holiday parties in May. Finally touring wise we are going to Frankfurt, Berlin, Brighton, Rome, NYC, DC and Belfast over the next few months.