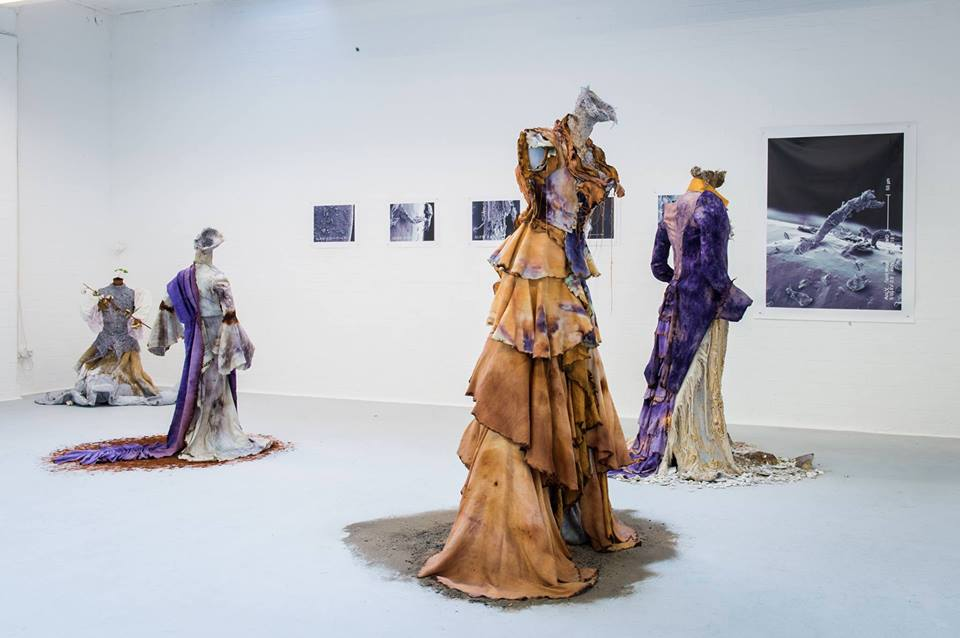 Red Light Campaign was set up by a group of young Londoners who felt that there was a concerning lack of awareness about human trafficking – or modern day slavery as it is often described. Using the powers of art, fashion and now social media, Red Light Campaign casts a light on the 27 million slaves in the world today and highlights how anyone can help combat this crime. The charity allocates all the money raised towards their impact fund, which supports survivors of human trafficking living in the UK. These survivors are strong people eager to get their lives back on track having spent years, sometimes decades, as sex, domestic or labour slaves.  Some have been trafficked by boyfriends, neighbours or even parents, and the lives of their friends and families have been threatened by the traffickers who held them captive. For those victims that have been lucky enough to escape, Red Light Campaign helps rebuild their lives by, for example, offering English language courses, clothes, even work placements.  We caught up with Talia Chain, co-founder of Red Light Campaign, for some information on their upcoming event on Thursday 12th November.
– Tell us about the Art for Freedom event; where does the money go?
Our campaign focuses on using art and fashion in order to raise awareness in an innovative and engaging way to a new audience. Once a year, we run an event which funds our 'impact fund' for the next year. This fund goes directly to survivors of human trafficking, mainly in the UK, trying to get back on their feet. Though survivors who are allowed to stay in the UK may be given housing, they often find themselves alone with nothing but a bed and a lot of scarring memories. Our fund shows them they are not alone and provides items such as computers, clothes, English or work courses and sometimes even job placements as well as friendship from the team. The team is made up of volunteers so our overheads keep low and we can spend more money on the survivors. The event will be held at the Arch Gallery and will show some wonderful art in the form of paintings of hope by Miranda Stewart, a striking sculptural representation of slavery by Jessica Knight and an emotional reflection by Karine Williger. Music is being sponsored and run by the cool new technology ambie and we have some great donations to the night from ethical designers such as Fashion Week's favourite Ada Zanditon and other companies who support our work such as Whistles, Abel and Cole and Gails.
– In your opinion, how aware are Londoners of the extent of human trafficking today?
Londoners are not at all aware about how widespread trafficking is. They often think it is something that happens far away; out of sight, out of mind. They do not realise the number of building sights full of men who never get paid and live in animal conditions just around the corner from them or the 'nail salon' with a back room of terrified women kept under lock and key who are forced into sex by 20 men a day because they had answered an advertisement to be an au pair.  I have heard more times than I care to recount "but isn't life better here?". No it is not, life as a slave is unimaginably awful and most survivors do not recover from their experiences. Londoners also do not realise that they can help. Many of us now know supply chains, such as many high street fashion brands, hugely underpay their workers which forces them to look for better lives elsewhere. They end up answering adds for jobs abroad or trusting boyfriends who say they can provide them with a better life in another country, which ends up in slavery that they may never be able to escape. If Londoners, and in fact all shoppers, shopped more responsibly with brands that sign up to ethical initiatives, there would be less human trafficking.
– Why did you choose East London as a location for the event?
East London is the heart of new and innovative fashion, art and technology. There are a lot of inspiring products coming out of East London: initiatives run by amazing individuals with a passion for change.  We feel the East London buzz and we wanted to set our small charity in the heart of it. What we have to offer fits in perfectly with the change makers of this space. We hope that the great people of East London who want to immerse themselves in new experiences and influence positive change in society will see our event as an opportunity to get involved. They might do some art, perhaps donate, or spread the word. Whatever it is, together we can start to change history and squash human trafficking by getting involved right here in East London.
For more info about the event check out https://www.facebook.com/events/1763439747216765/, or you can buy tickets or just donate here https://www.eventbrite.com/e/art-for-freedom-5000-to-change-10-lives-tickets-18921146659