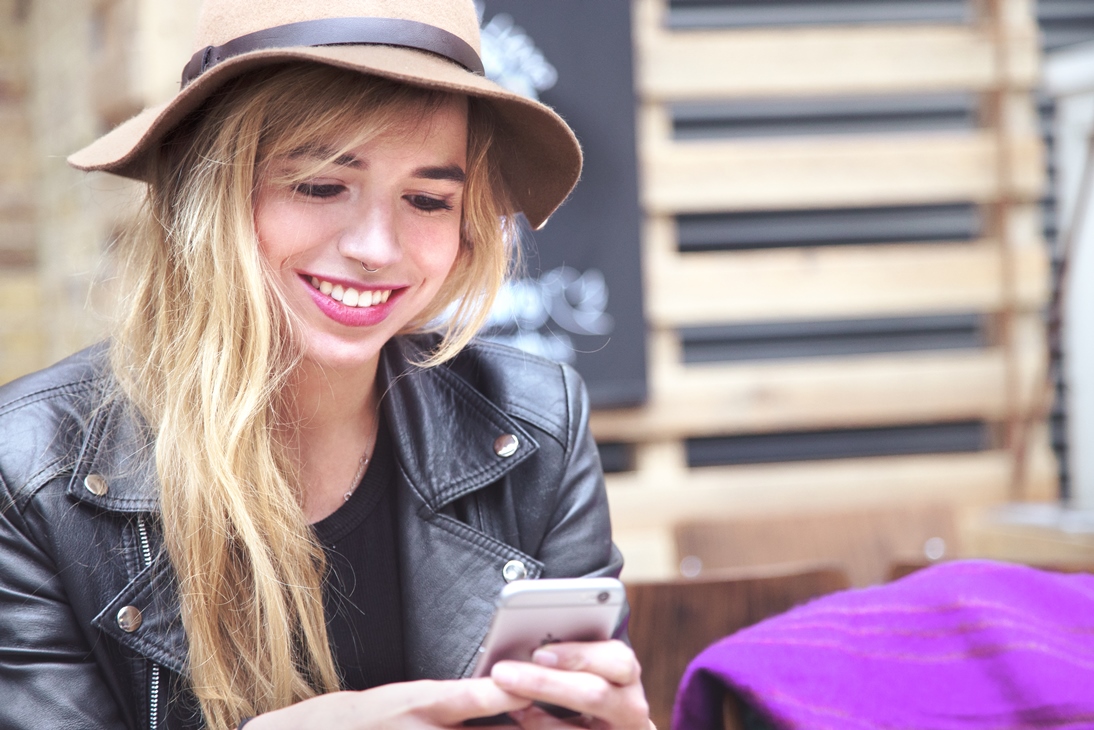 With the exponential rise of our use of dating apps, it could be said that as a society we are all becoming increasingly eager to find our other halves, to discover true romance. However, many apps have become the place of random hook-ups, of casual one night stands or ultimately lacklustre conversations that ends in the exchange of a naughty photo. Whilst that's fine for a bit of flirtatious frolicking,  what about those of us who want something more, real connections that could possibly develop into relationships? Have you grown tired of endlessly swiping and having countless supposed "matches" who are actually no where close to the kind of person you could really fall for? Once offers a solution to these woes.
Built around your specific preferences, Once app aims to put you in touch with people that are just your type. Upon registration you are asked to give standard information like your age, gender, location and sexual orientation, but that's where the usual stops and unique begins.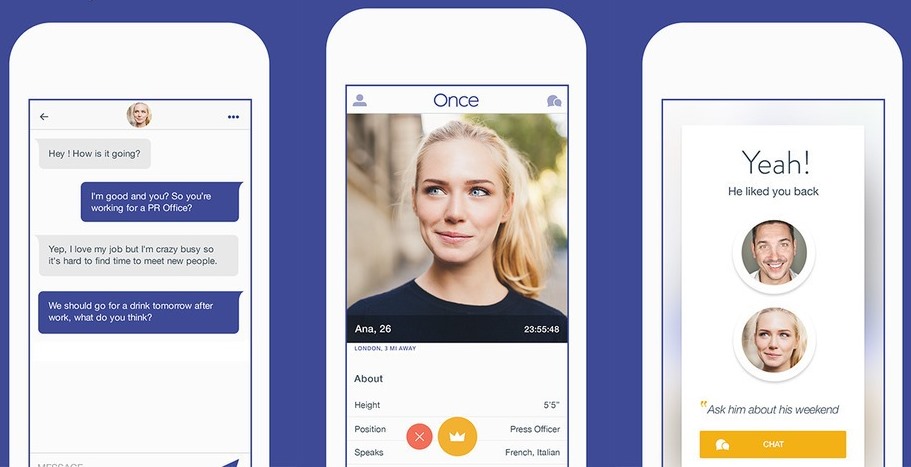 Once then goes on to send you one potential match every 24 hours and we just love this feature because it definitely makes it feel much more personal in comparison to other dating apps where you first have to sift through hundreds of uninteresting strangers before finding someone that catches your eye. The bespoke, selective nature of Once is only heightened by the fact that a real team of people are doing your matchmaking, rather than just app technology randomly throwing you together with other singletons.
If you make the decision to 'like' the person sent through to you, you are notified when they are also checking out your profile- if they 'like' you back, you can get talking right away. It should also be noted that you have a full 24 hours to hit that 'like' button- rather than having to go on a speedy swiping streak of yes or no, this app really gives you the time to decide whether or not your possible match may be for you and you get a bit hooked on the nice feeling when you get that email about your new match:)
Once is free to download and use, yet there are some paid features that users can subscribe to in order to get a premium experience of the app, including being able to 'charm' a match if they haven't seen or liked your profile yet, and the power to choose your match for the following day from a tailored list of prospective men or women. However, the more you use Once in general, the better your matches become, as the app has a clever self-learning algorithm that means over time the matchmakers can understand your tastes better.
If you're looking for a more personalized, savvy and enjoyable way to date, then you should most definitely give Once a go; as the app's name suggests, it could just take one day, and one match to spark off something exciting in your love life.