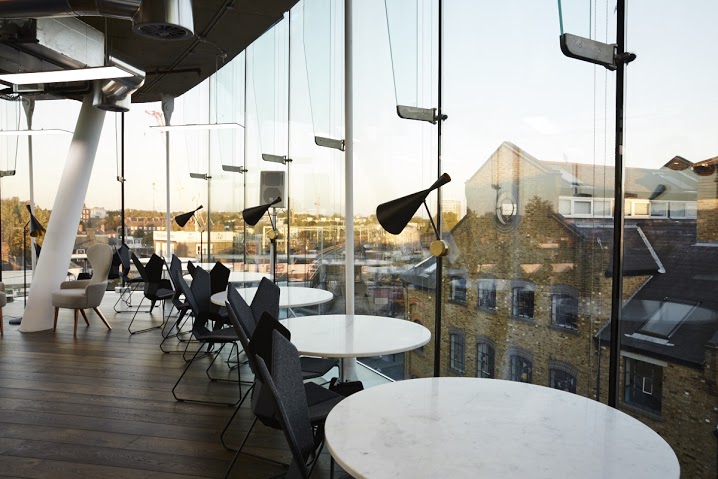 Camden is fast becoming a hub for London's emerging businesses, drawn to the area by its creative ethos, convenient location and sense of community. Now Interchange, a new space for entrepreneurs and startups that covers approximately 84,000 sq ft of space, has launched to provide the ideal framework to enable success and growth for new companies.
At a time when a large number of startups are discovering new business hubs across London, Interchange offers creative companies more than just a coworking environment but also a place that will provide access to industry specialists, networking opportunities and knowledge sharing. As part of this, KPMG has placed a resident team of advisors in the coworking space to offer advice, practical support and mentorship.
Interchange is spread over three sites, with Atrium and Triangle, the primary Interchange locations, based in Camden Markets. Triangle is now open and Atrium is due to launch in early 2016. A further site, Utopia, is situated in Primrose Hill and provides larger office space for growing and established companies. A range of facilities such as an on-site gym, restaurant, bar and event space are also available to Interchange members.
Additionally, tenants who wish to have the unique opportunity to establish their own retail space in the iconic Camden Markets, which has over 28 million visitors per year and is London's third largest business district after the City and Westminster.
The interiors of Interchange's Camden buildings are also bespoke and have been designed by Design Research Studio under the creative direction of Tom Dixon, the acclaimed british designer whose past work includes Shoreditch House and the Mondrian Hotel, London. This is the first time that DRS and Tom Dixon have designed a coworking environment and the exciting and innovative interiors reflect the creativity of the businesses that work there.
With the opening of Interchange, London seems to be leading the charge in Europe and showing other cities the potential of the workplace environment. Not only does a coworking space need to be practical and functional, it also needs to implement the design aesthetics, facilities and access to support that help businesses succeed and grow to the next level.