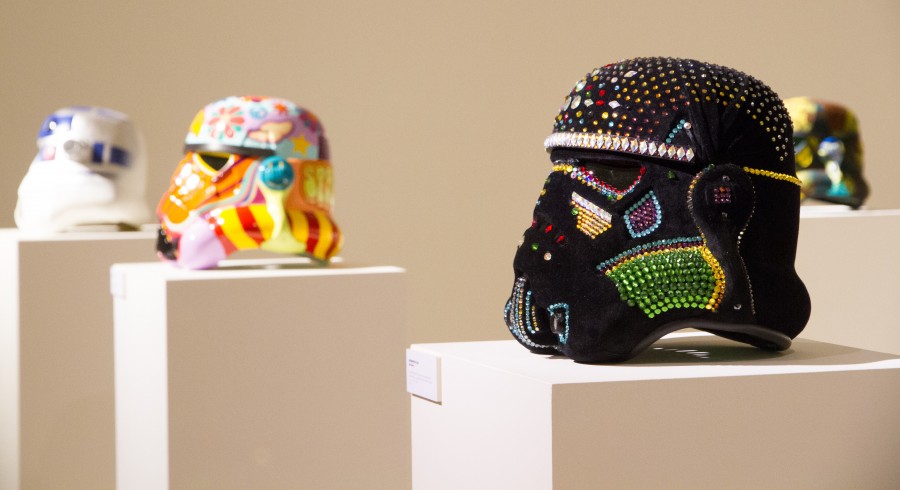 On Tuesday 2nd February, from 6:00 – 9:00 p.m there will be a private view launch event for Art Wars at South Place Hotel.
Art Wars, originally unveiled at the Saatchi Gallery in October 2013, features over 70 artists. They are invited to use a life-sized Star Wars Stormtrooper helmets as a canvas. They transform a science fiction icon into a piece of art: "Turning the Dark Side onto the Art Side."'
In 2013, Art Wars featured 20 artists, including: Damien Hirst, Jake and Dinos Chapman, David Bailey, Alison Jackson, Joana Vasocncelos and D*Face. It was initiated by the British artist and curator Ben Moore. In the past two years, Art Wars has been featured at four major London Art Fairs. It has also travelled to Dubai and Gothenburg, Sweden. It's also been advertised across the London Underground.