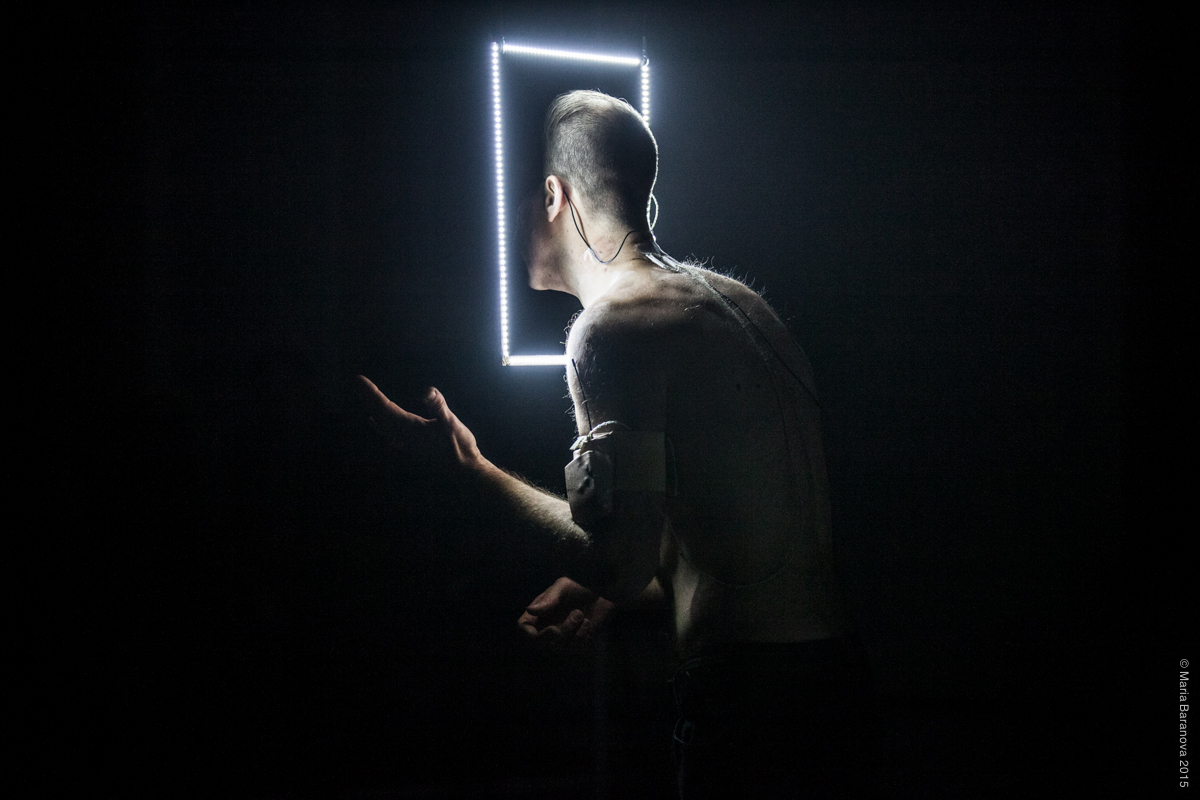 A flash of light, a crackle sounding of sound through the room and Andrew Schneider appears in front of the audience. There is no walk on stage, no introduction. One moment no one is in front of the audience and the next moment he is right there, white-faced and bare chested.
YOUARENOWHERE is a performance art piece, mime act and play on the senses all in one. The audience is put on a journey to figure out what time means during the entire piece. We follow the singular actor as he takes physics, emotions and other poetic forms to define what time is or isn't in the realm of the room.
To say the show messes with your mind would be an understatement. The entire time the audience is trying to figure out what timeframe is the present, what is the past, and what might have been the future. The use of lightning, sound and Schneider takes the experience into sensory overload.
In the span of one hour, Schneider is able to entrap the audience into his own version of time. The Brooklyn artist is an OBIE award-winning performer, and it shows in this stage performance. There are moments of humor and moments of seriousness. But together the charisma that Schneider holds with an audience leaves viewers entranced until the very end.
Even when the lights are lifted and the final bows are taken, audience members are left wondering what they just watched. This isn't a bad thing, though. There is a reason why this show is sold out. Schneider forces everyone to think about the ideas behind space, time and the area that we are in during the entire show in the most brilliant way.
The show was apart of the LIFT 2016 festival that is going on until 2 July. YOUARENOWHERE is presented by Shoreditch Town Hall, Gate Theatre, Notting Hill and LIFT.
To learn more about the show and purchase tickets for other LIFT 2016 events, go to https://www.liftfestival.com