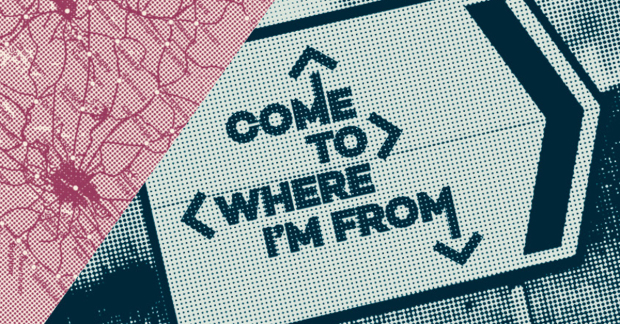 Artistic Directors of Paines Plough James Grieve and George Perrin created Come To Where I'm From back in 2010. The goal of the project was to get writers from across the UK to write plays about places that shaped them. The play series has been in theatres across the country and for the first time it is coming to London at six different venues.
The play series will take place from 27 June to 6 July for six nights. Playwrights from around the London area were asked to tell their stories for the first time about what has shaped them. Paines Plough is teaming up with Tamasha to display some well-known names along with new talent from the Tamasha Developing Artists programme.
James Grieve and George Perrin said, "we're delighted to partner with Tamasha to bring Come to Where I'm From to London for the first time and celebrate a city that inspires so many great writers."
Across the six different venues there will be featured performances from Mediah Ahmed, Adam Brace, Arinze Kene, and Morgan Lloyd Malcolm to name a few. In total there will be performances from 26 different playwrights.
In collaboration with the events, the project created a free app that allows for everyone to have the audio experience of Come To Where I'm From. The digital app will contain a living library containing more than 90 short plays. These short plays are from writers across the UK that have previously participated in other shows. Some key playwrights included in the app are Mike Bartlett, Leo Butler, Laura Lomas and many more.
To learn more about the event and purchase tickets, go to http://www.painesplough.com
Image credit: Paines Plough