Tom Cridland is a clothing company founded back in 2014. The international sustainable fashion brand strives towards producing luxury clothing that lasts for the customer. The company is best known for the 30 Year Sweatshirt that allows for the consumer to have a piece of clothing that lasts.
How did the concept for your clothing company first begin?
Tom Cridland started in 2014 with a £6,000 government start-up loan. We specialised initially solely in trousers, making them in a wide variety of colours and fabrics in a signature elegant cut. We still make these today. Things really got off the ground when we had the chance to make trousers for the likes of Leonardo DiCaprio, Ben Stiller, Rod Stewart and Daniel Craig. The 30 Year Sweatshirt was the first item with a 30 year guarantee that I designed. It was an attempt to make sustainable fashion more broadly appealing and to get consumers thinking about fashion as less disposable. We also aimed to lead an industry trend to protecting natural resources by making truly durable clothing.
Getting the brand off the ground can be a struggle many companies face. How were you able to get the likes of Leonardo DiCaprio and Daniel Craig interested in your clothing?
It has been a huge honour to make clothing for so many wonderful people we hugely respect and admire. In every single case, we've just been very plucky! In all started when I got in touch with Nigel Olsson, who has been Elton John's drummer since 1969. I play the drums and love 70s melodic rock, so I simply thought it would be cool if Nigel wore Tom Cridland trousers. I emailed his rep and the next day I had an email from Nigel himself! Whether it be Daniel Craig or Rod Stewart, it's the quality of the art they've produced that has led to us wanting to make clothing for the bigger names we're worked for. The biggest challenge in getting the brand off the ground was having such limited resources with which to start a completely new fashion brand from scratch. Making trousers for the likes of Hugh Grant and Brandon Flowers was always going to be a huge confidence booster for us and validation that our clothing was of the excellent quality that we were aiming for.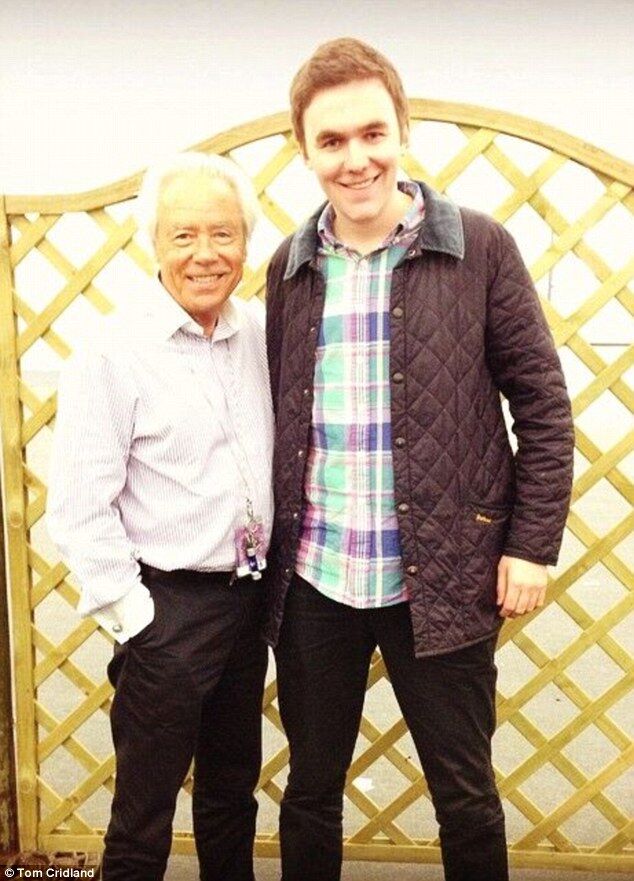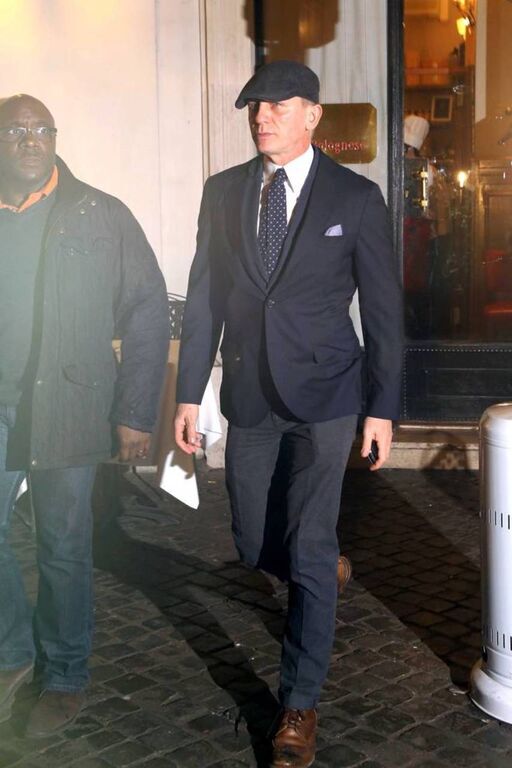 Nigel Olsson and Tom Cridland Classic Navy trousers             Daniel Craig in Classic Navy trousers
Does social media factor in promoting your product?
Social media is an important part of our marketing strategy. We use Twitter and Facebook to share the press we get with loyal customers and followers. Our Instagram account is what actually drives sales for us though. We have roughly 55,000 followers and we like to post a mixture of beautiful product shots and some behind the scenes camera phone snaps to give a flavour of the personality behind our clothing.
Explain some of the campaigns you have launched over the first 12 months. How did they help get your company off the ground?
The 30 Year Sweatshirt and The 30 Year T-Shirt were initially launched as crowdfunding campaigns that attracted an overwhelming and extremely touching reaction from the international press and the general public. We received over £100,000 in crowdfunding pre-order pledges for 30 Year garments during a couple of months of 2015, which allowed The 30 Year Collection get off the ground, first with the initial production of 30 Year Sweatshirts. We were trying to make sustainable fashion more engaging in a light hearted way, and both the quality of the garments and the concept of the 30 year guarantee have several benefits: they save our customers money in terms of cost per wear, they make them look better in clothing that's made to a higher standard than cheap wardrobe staples that are mass produced to wear out quickly by the fast fashion industry, they encourage sustainability in the fashion industry which is the world's second most polluting and, of course, they've helped raise the profile of our independent fashion brand that is a labour of love for us.
Looking back on your first two years in the fashion industry, is there anything you wish you had known before you started your company?
I'm actually glad I didn't know how little £6,000 was to start a fashion brand with. I couldn't be happier I just decided to get stuck in and, though I've definitely had to pivot and adjust my approach several times along the way to beginning to establish the Tom Cridland brand, that has been such an important part of the learning process for me that I wouldn't change it.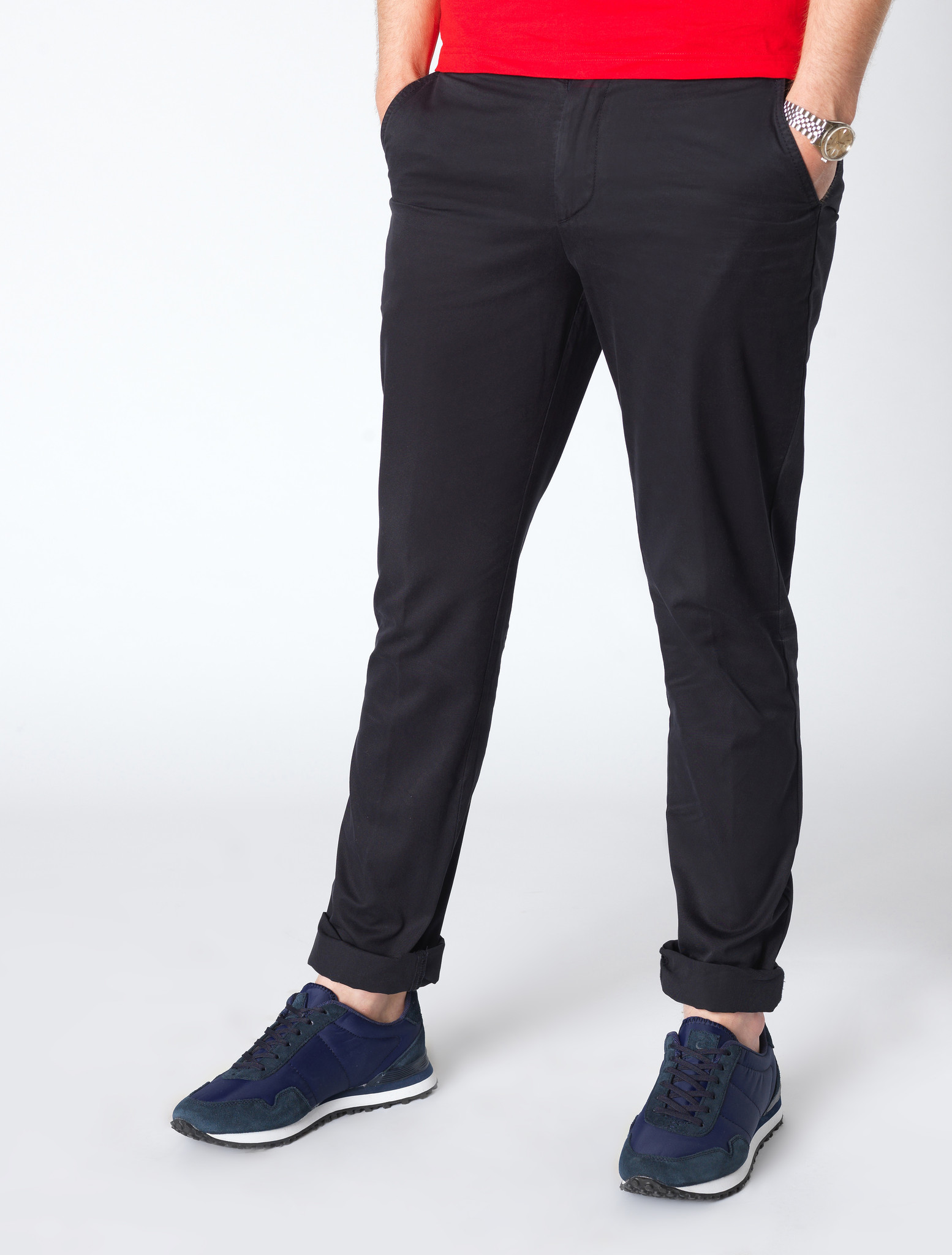 What has been the most rewarding experience over the past couple of years?
Learning that working hard is more important than the resources you're given and that bootstrapping and creating a brand out of almost nothing is far more rewarding than financing it with someone else's money. We don't want to have to relinquish creative control to vultures like investors, so we would find it very hard to do anything but grow the Tom Cridland brand organically. That said, we want to establish ourselves as the world's leading sustainable fashion brand and may need to partner up with someone we respect and trust. We are not going to rush things though.
Are there any plans of expansion for the company outside of trousers and sweatshirts?
The Tom Cridland fashion label will continue to sell The 30 Year Collection, but our next project is The Entrepreneur's Shirt, our first ever dress shirt. Buy our luxury sustainable oxford shirt and you'll be helping young entrepreneurs and entrepreneurs in the developing world. We are also busy running Tom Cridland Public Relations, our agency with roughly 15 clients whom we assist with PR. We've also just founded Tom Cridland Entertainment, which will be promoting a new rock album recorded at Abbey Road in London and is also developing a music documentary.
Image credit: Tom Cridland