Five of the topper most apps you NEED to get by in London.
Wriggle
The Wriggle app helps you to find offers and exclusive deals at local independent pubs, restaurants, and other events in London. All you need to do, once you have downloaded, is feed the app your information such as personal, non-sensitive details and location before it starts posting you updates and offers. The apps growing number of fans get to find new places to eat and drink at a discount by booking at the last moment. The app is basically a bit like Groupon working in a very similar manner but this little start up is much smaller and local and as such throws up much more interesting results.
Tube Map
One of the main things visitors to London struggle with is the Tube or, more precisely, the Tube Map. Once you have it licked, it is simple and actually a genius way of directing passengers to their desired routes, navigating their way across the city. The quickest way of familiarising yourself with the Tube, is to download the map, which works offline, direct to your phone, allowing you to take it with you as you travel around Regents Street, Westminster and Leicester Square and peruse at your leisure. The app is simple to use and extremely helpful, providing up to date train times and line updates plus a journey planner which is particularly useful, helping you optimise your journey.
Frugl
Frugl lets its users enjoy London at an affordable rate which, for those on a budget, is helpful given London's prices. The very helpful and simple to use app will update you on all the free and discounted goings on, including low cost and free events over the city so you can get the most value for your hard earned money. This super app goes so far as to offer directions to the event, help with purchasing the tickets along with all the other assistance you may need. Events can be filtered by price, date or location and as long as an event has a starting time, an end time and a venue, it can be "Fruglised", allowing people to become creative with what's on offer. At its heart, Frugl is a marketplace for events and offers in London that are coming up within the next seven days costing £10 or less. Its target audience is likely students or other younger socially mobile people looking to begin to make their first real money in life. This app will certainly help them along the way.
Hidden London
For an alternative day in London, download yourself the Hidden London app. It is free and allows you to enjoy a lovely day in the capital city away from the crowds. Not only does it help you find some peace and quiet in a city that doesn't quit, but it can also help you find more affordable pursuits, no small thing in a city as expensive as London. It is a nice and simple app that lists all of the underrated and largely unknown attractions, eateries, and pubs and such across London. It is largely user generated too, meaning that many Londoners, or visitors to the city, discover and share interesting and fun places as well as new and exciting things that they either recommend or have had a bad experience with. The app comes with an interactive map of secret undiscovered places that provides detailed information as well as pictures uploaded by users helping you to enjoy a special night out off the beaten track.
The Grosvenor Casino App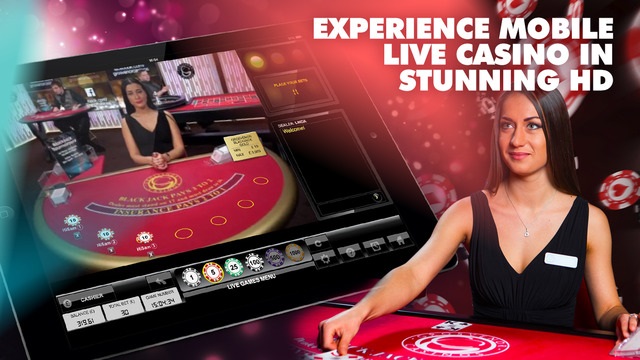 As masters of both live and online casinos, The Grosvenor Casinos app is an excellent online casino companion that allows its users to locate their nearest Grosvenor Casino of which there are ten in London alone. Using the app's club finder, you will be able to determine your nearest casino from The Barracuda in Baker Street, Games At The Vic and The Poker Room, both on Edgware Road, or the Park Tower in Knightsbridge. Throw in the Grosvenor Casinos at Gloucester Road, Piccadilly, Russell Square, St Giles, Victoria, Tottenham Court Road and the Grosvenor Casino Golden Horseshoe on Queensway and you can see why this is such a handy companion. It also lets your friends know when you will be getting there, as well as promoting a Grosvenor UK Poker Tour (GUKPT) schedule and leader boards, poker odds calculator, and blackjack strategy guide. That is just the live casino side of things, the app also lets you play online casino games. If you can't find the game you want from the Grosevenor app, players can choose from a huge library of real money online casino games from other UK sites as well. These can be slots, roulette, poker or blackjack. Do the research before playing and remember Gamble Responsibly!