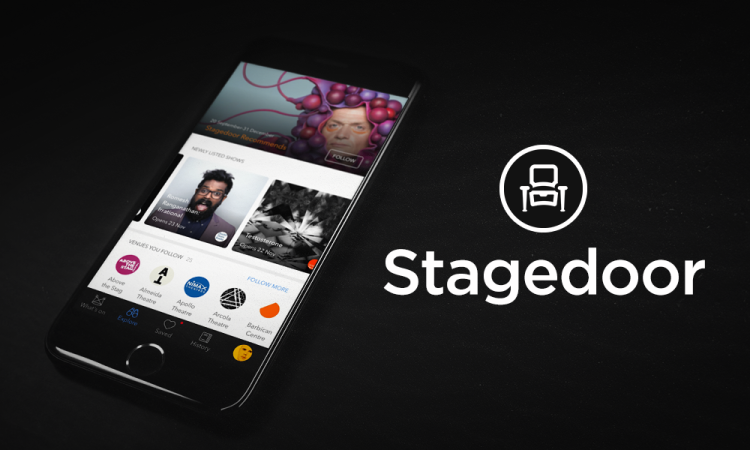 Is there a place where I can find ALL of London's theatre shows? Admit it. No matter who you are, you have asked that question, at least once.  So did the team behind Stagedoor – the world's first theatre discovery app, aspiring to become the iMDb of theatre.  About a year ago, they set out on a mission:
To build the most comprehensive theatre guide, tailor-made for each one of you.
From the big West End extravaganzas, to the most hidden, one-week long, budgeted fringe shows, Stagedoor wants to help people come closer to every stage in London, no matter how big or small. Listing over 350 performances at a time, the app is a theatre lover's go to place to discover everything theatre.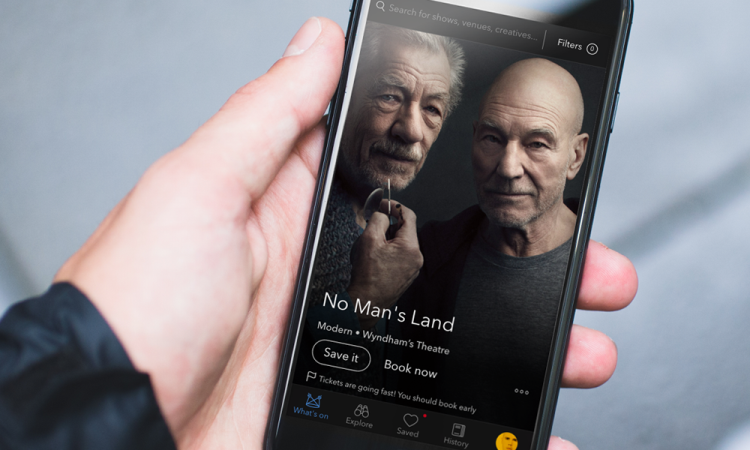 "There are so many mind-blowing shows that people never get to hear about. Theatre information is scattered across the web, in newspapers, magazines, reviews, websites and mailing lists. And this makes it really hard to filter through the noise," explained Stagedoor's CEO, Michael Hadjijoseph.  "That's exactly why we built Stagedoor. To collect all the information in one place, while using technology to drive smart recommendations to our users based on who their favourite venues, theatre companies and creatives are, as well as on what their friends are recommending."
Theatre lover? Here's why Stagedoor will be your newest obsession:
The perfect reinvention of "word of mouth", the app allows you to connect your social media accounts and syncs with your friends' ratings and theatre recommendations, as well as to filter through your preferred theatre categories. Categories hold the true theatre lover's needs at heart, specific and specialised to speak to individual preferences. Whether passionate about the classics, in search of incredible new writing, contemporary productions, captivating, site immersive theatre, or just looking for the next authentic fringe performance, Stagedoor has a distinct category for everyone. In this way, the exploration process is designed to help you find the shows most relevant to you.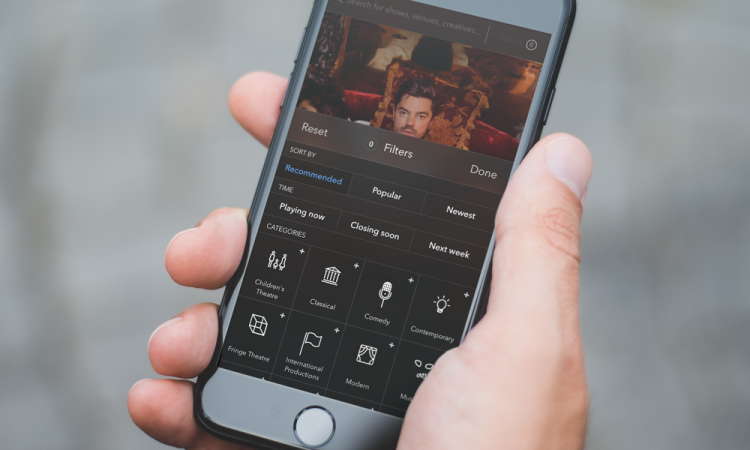 "When a show catches your eye, you just tap on it. And then, its entire world unravels," describes Hadjijoseph. "That's the moment when a user truly enters through a show's Stagedoor."  Synopsis and professionals involved, reviews, times and pricing, booking links – everything you wish to know about the performance, all in one place. If enticed, you can "save it" in a smart list, so that you can be reminded later and no intriguing performance goes by missed.
Theatre venue, company, or professional? Stagedoor wants you to find your audience and wants to keep your audience in the loop.
Each show lists the theatre venue, production company, and a full list of cast and creatives, all available to follow. "This is where the discovery process takes a whole new dimension," adds Michael. Recommendations are dynamically updated, based on the current and future shows of who/what users follow.
That brilliant upcoming actor who you would probably never cross paths with again, that hilarious 3-day show in Kentish Town whose discovery would have been close to impossible.  A platform that levels the playing field amongst all types of shows, reaching their designated audiences with ease, Stagedoor is on a noble journey: To shed light to all the notable players that might otherwise go by unnoticed, while simultaneously helping users unravel the entire world of theatre.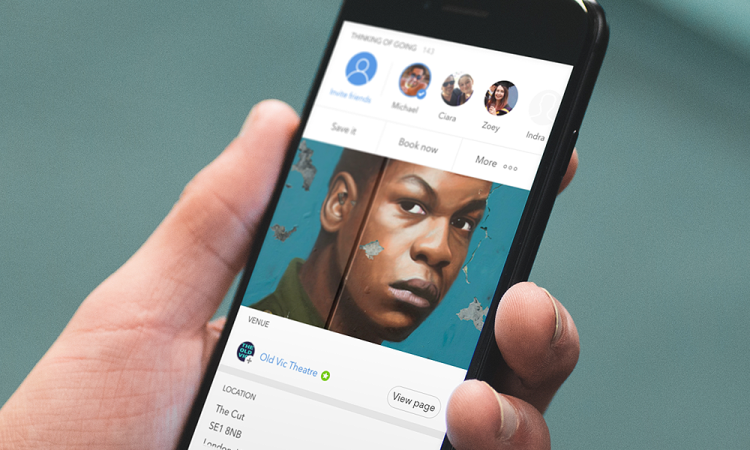 The perfect way for theatre goers to discover, the perfect way for theatre professionals to get discovered.
Will they become the iMDb for theatre? Only time will tell, but it surely looks like they're onto something!
You can download Stagedoor app here: bit.ly/stagdrshoreditch