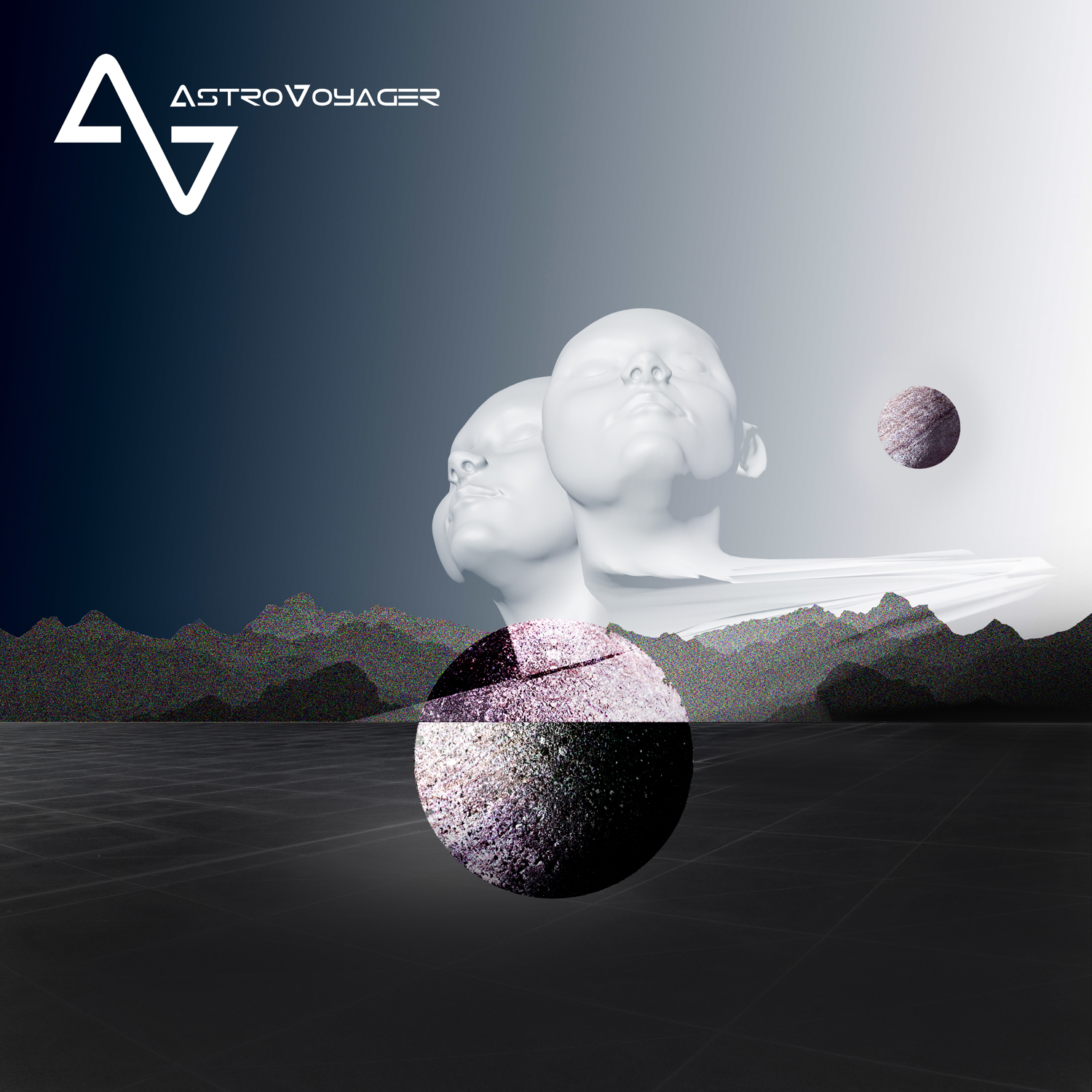 French producer artist AstroVoyager is the type of artist whose presence on the electronic music scene is a welcome boon in the era of remix albums and construction pack subscriptions. Perhaps it's his heritage as member of the nation that has produced some of the most pioneering electronic music ever, his close association with the sound of Jean-Michel Jarre or his proclivity for the orchestral score. We catch him on Planet Earth for a few minutes on what's happening up there.
Tell us about you, how long have you been producing music? What did inspire you to start?
My first LP came out in 2006. I have been producing music since the 90s, wanting to create my own personal musical universe, gradually merging my synthesisers with instruments from a full orchestra to create an electronic symphony.
The music industry is super competitive these days. Was there a moment in your life that you wanted to give up on music? How did you manage to stay focused and achieve what you want?
I never wanted to give up on music. I use every problem to take a step forward and never look backwards. Of course, it is sometimes difficult. But after, we can say? That's it. We did it.
How would you describe your creative processes? Who writes the lyrics to the songs? Are the music and lyrics written in conjunction, or separately?   
Most of the time, the first thing popping into my head is a melody. Then I come back to the studio to add some harmonies, then find the basis for a rhythm or a synthetic sound atmosphere, and sometimes finally, add lyrics for vocals. For my forthcoming Big Bang album, I wrote all the music (including orchestral pieces) and lyrics.
Where does the inspiration come from?
It's always a very strange process. Most of the time it comes from a certain emotion or a special moment that gives me an idea, a feeling.
What other bands/artists are you listening to right now?
Right now, I'm listening to the Deep Forest Evo Devo album, but also Jean-Michel Jarre Oxygen 3 and Electronica projects. Let's not forget my favourite soundtrack composers, Hans Zimmer and Eric Serra. More recently, I also discovered the German musician Schiller.
What's your favourite track from your upcoming album, Big Bang?
It's difficult to choose one track in particular. I love them all so much, otherwise, they won't have been released, right? But if you really want me to choose an instrumental track it would be First Lights or Life Mosaic. They merge synthetic, electric, rhythmic (live drummer) and orchestra instruments. For other types of song, I'd say Tomorrow is a Mystery or Architect. They tell a story with the voices of JP Florès and Taïga.
What's next for you?
We just released a new EP, "Architect". It contains the original track "Architect" but also 5 fantastic guest remixes, including Blackbird Blackbird, Badoos, Halina Rice, Desange, and Deep Forest. I also aim to release a brand new EP called "First Lights" with some exceptional remixes taken from my forthcoming album. And then it will be time for the "Big Bang" album! I'm also hoping to perform the Big Bang show live again!
You can listen to AstroVoyager's EP, "Architect" here.