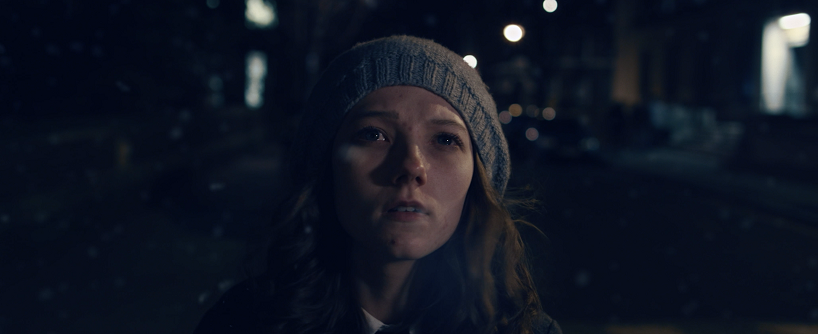 It is thought that 1 in 4 people experience a mental health problem each year in the UK, these problems also representing the largest single cause of disability. In Cyrus Trafford's moving short film, The Voice in the Head, he brings the subject of mental health to the forefront, in the hope of raising awareness and provoking discussion about something that can have an impact on people from all walks of life.
Psychologist David Rosenhan Ph.D – 'If sanity and insanity exist, how shall we know them?'
Based on a true story from the award winning book 'A New Earth' by Austrian writer and spiritual teacher, Eckhart Tolle, the film was commended by Stephen Fry, who has publically spoken out about his own struggle with bipolar disorder: "Terrific short! Beautifully shot, composed and performed. The question addressed is such a good one and the way the film deals with it will live with me for a long time."
The Voice in the Head from Cyrus Trafford on Vimeo.
Cyrus Trafford found success with his directorial debut short, I'm Christian Okoli, which screened at BFI, won at several film festivals and was selected as one of the 'Top 100 Pieces of Art' in London in 2013. Since then he has directed a handful of shorts that have all gone on to tour the international film festival circuit and garner critical acclaim.
The Voice in the Head also boasts star on the rise, Charlotte Luxford (What I Know, It's Not Custard) in the lead role, and music from BAFTA nominated composer, Johan Soderqvist (Let the Right One In) and Zack Hemsey, known for his work on well-known film trailers including Lincoln, Inception and A Most Violent Year.
Highly successful on the festival circuit, The Voice in the Head screened in competition at the Oscar and BAFTA qualifying Rhone Island International Film Festival, was nominated for a German Independence Award for Best Short Film, and opened the international premiere of Sarah Silverman's I Smile Back at the 22nd Oldenburg International Film Festival in Germany. It was also handpicked as one of 6 shorts by executives from The Weinstein Company, BenderSpink, Circle of Confusion, Gotham Group and Rumble Films for a special Stage 32 shorts programme at the Raindance Film Festival. In October 2016, The Voice in the Head made the Longlist for the BIFA Best British Short Film.