Last Days of Shoreditch returned this May and is here to stay all the way until the end of August.
It's the perfect way to kick back every Thursday, Friday and Saturday with a massive collection of talent and entertainment from all over the globe.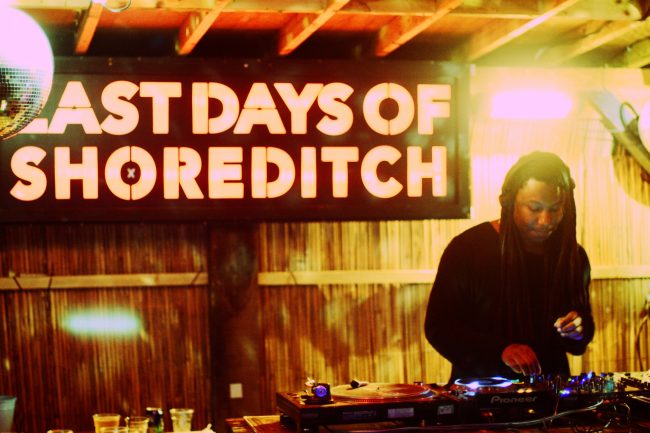 Shoreditch Riviera arrives in the heart of East London with a sensational summer program of beats, beers and beach life.
Expect a vast collection of drinks from cocktails to craft beers. The venue features a total of 5 bars! So you'll have plenty of places to take your pick.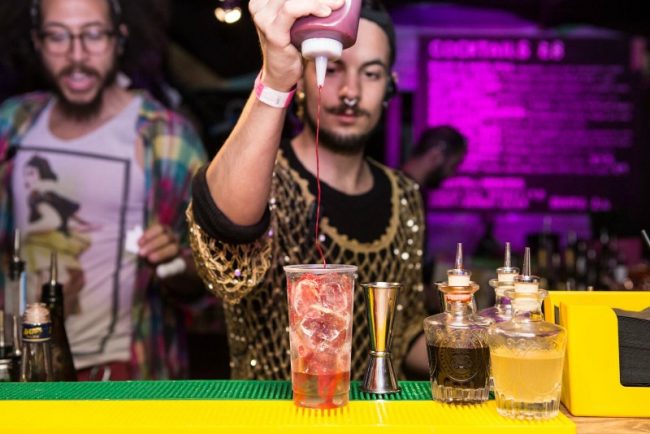 The venue also hosts some impressive world-food stalls. For those feeling really fancy, make sure to check out the mezzanine restaurant and terrace bar.
A favourite food stall is Nanny Bill's. Don't miss out on their signature croquettes, mac 'n' cheese, mint & feta and selection of sizzling burgers, fries and toppings.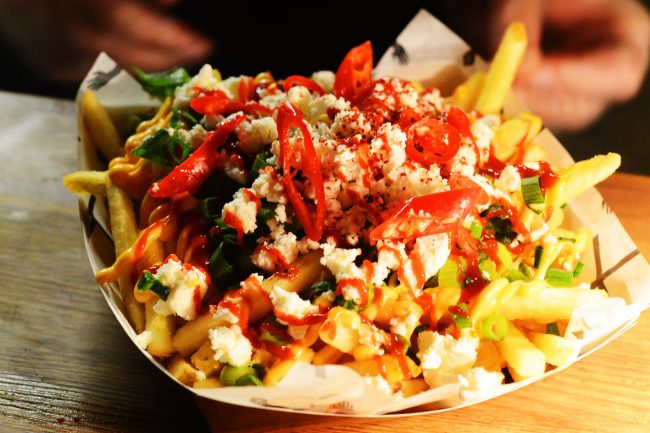 Don't miss out on something truly unique to get you in the summer mood, Shoreditch Riviera will have its own urban beach overlooked by palm trees and decking.
With the hot weather well and truly here, head on down, close your eyes and take in the summer environment. It's not exactly the Caribbean, but it's not bad considering it's right on your doorstep in the heart of London!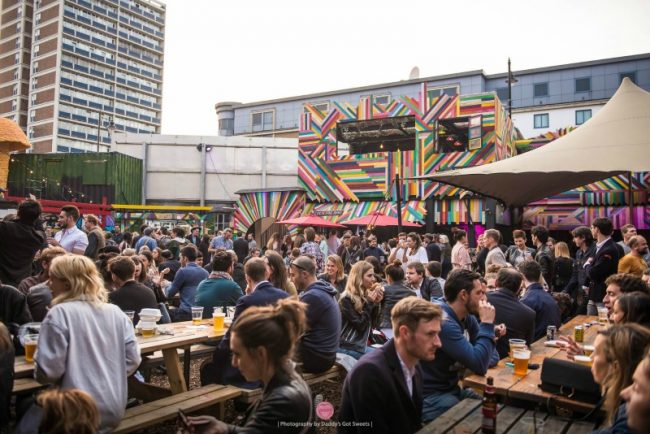 Get your singing voices ready, because the venue also features a karaoke room featuring any songs you like.
The venue also bosts multiple private spaces to hire. This could be perfect for a summer party, no matter what size your group is.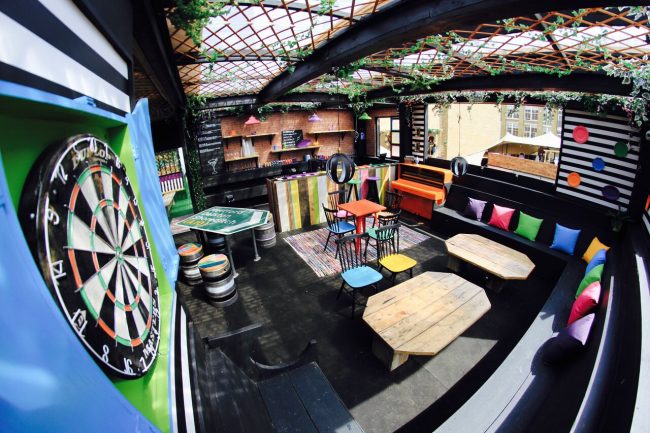 Different DJ events will also accompany the area every single night.
The best part is entry is always free after 8pm. Special shows can be checked out at other times. And the venue can be used for a variety of events during the day as well.
Dates: 25th May – 27th August
Times: Thu 17:00 – 11:30, Fri 17:00 – 00:00, Sat 15:00 – 00:00
Find out more information on the event's website here.
Keep up to date on their Facebook page.