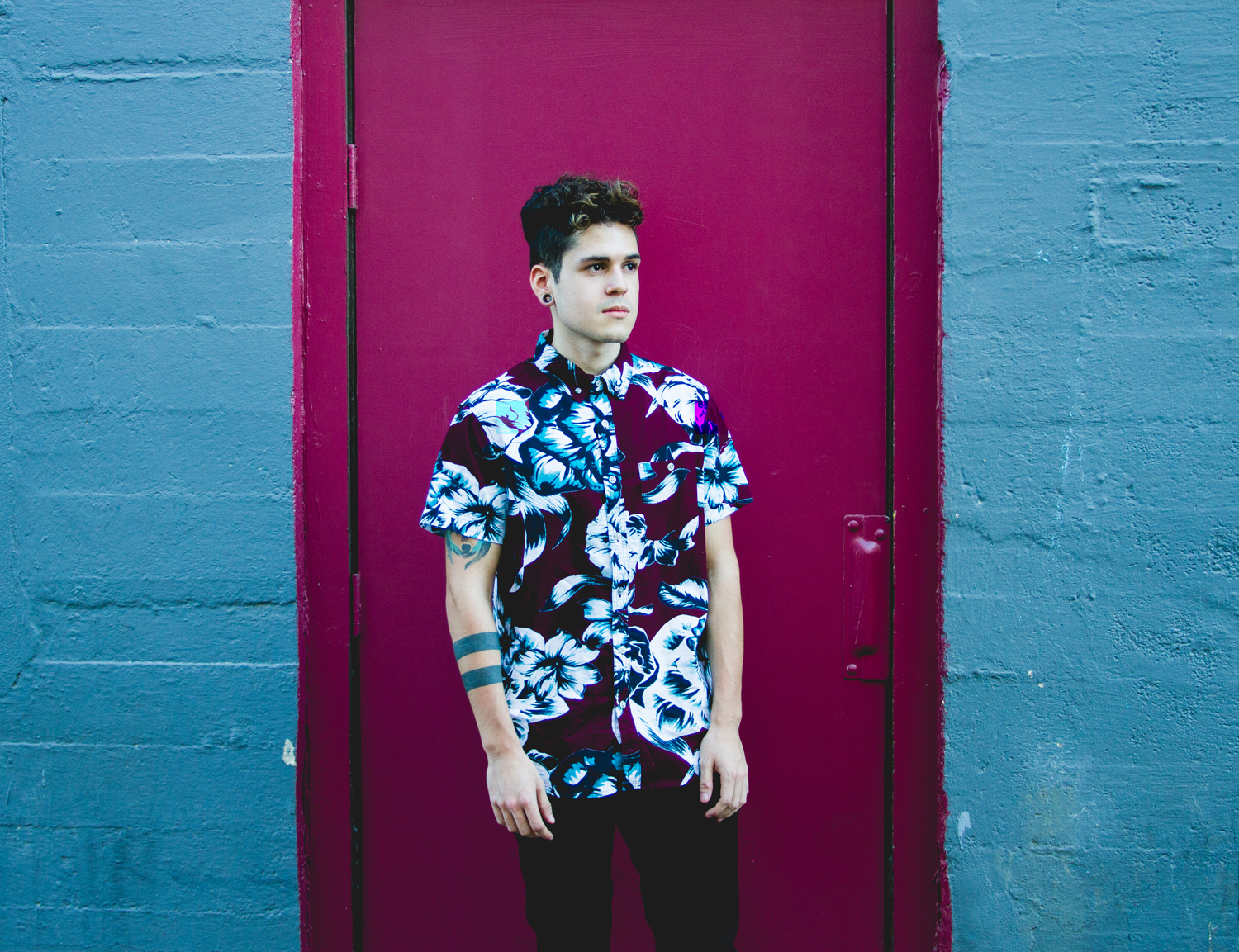 We caught up with San Diego producer RAD CAT ahead of the release of his upcoming EP "UNTITLED". The 21-year-old producer who has been making some wicked hip-hop, future bass inspired beats told us about his influences and how he manages to stay focused in such a competitive industry.
Tell us about you, how long have you been producing music? What did inspire you to start?
My name is Rad Cat and I am from San Diego, CA. I've been producing music since I was 16 years old, I'm 21 now. I used to listen to punk rock up until I was 16. At 16 I discovered Deadmau5 and I fell in love with electronic music and that is what inspired me to start creating it.
The music industry is super competitive these days, was there a moment in your life that you wanted to give up on music?  How did you manage to stay focused and achieve what you want?
Oh yes, the industry is definitely competitive. There are so many kids out here doing the same thing I'm doing, so everyone is kind of in competition with each other :). I try not to focus too much on all the competition though, I just worry about what I'm doing. There have been moments where I get stressed out, but I've never wanted to give up. Making music for a living is my goal and that's what keeps me focussed and it's what keeps me from giving up.
How would you describe your creative processes? Who writes the lyrics to the songs? Are the music and lyrics written in conjunction, or separately?
Whenever I start a new project I literally just open up Ableton and start without having a plan or anything. I basically just find a chord progression that I like, and I run with it and build the track as I go. I find that this method helps me because it keeps me from sticking to the same formula track after track. As far as songwriting goes, I usually create the song before writing starts, and  I've only dabbled in writing a little bit. I usually just let the singer have creative freedom over the writing, and if I feel like edits should be made I let them know. It's worked out well so far.
Where the inspiration comes from?
My inspiration comes from these genres; Hip Hop, 90's R&B, Jazz, 80's Pop. It's a very strange combo… I know haha. As far as inspiration from other artists, I draw it from; Flume, Mura Masa and Jai Wolf.
What's your favourite track from the upcoming album and what other bands/artists are you listening to right now?  
My favorite track from my upcoming EP is definitely "without u". It's so happy/upbeat and I'm proud of it. Artists I have been listening to lately include; FKJ, Pheonix, & Porter Robinson.
What's next for you?
Work work work. I'm always working on new music, so definitely stay up to date with what I'm doing.