To be honest – looking for the perfect tenant or roommate is a hassle. Arranging the viewing appointments sometimes can be so frustrating as there are too many requests coming in, and scheduling various meetings during your and their office hours can be a part time job in itself. Fortunately, now you have an easy way to book and look. A brand new app Viewing Booker is offering you an opportunity of getting rid of all the stress and zillion phone calls and text messages by automating the process online where you will be able to create a schedule, share it, and simply find a flatmate you have been looking for.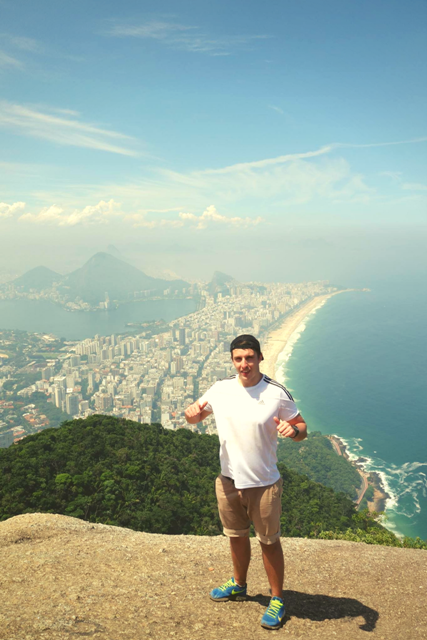 The application was designed and built by Paul Mieczkowski, a digital nomad. As he traveled a lot, he decided to sublet his place in Old Street. During that process he realized how hard the process really is. As you get flooded with emails, and messages. The worst part is, that you are unable to find the perfect time to meet potential tenants, and at times when you make it there, under such a time pressure the potential tenant does not show up. Keeping these issues in mind, he decided to design an application that will help busy Londoners easily and efficiently find tenants or roommates.
What sets Viewing Booker apart from the others is that instead of emailing the owner from the ad they find on Zoopla, Spareroom, Gumtree, etc., tenants can easily log onto Viewing Booker and check the viewing schedule.
Viewing Booker allows the property owner to create a viewing time slots based on their availability. At this point the owner directly can add the link to their schedule in their advertisement, or use an auto "reply to" email address. This way, when a potential tenant(s) or roommate(s) pick a slot they receive the address, and the landlord is automatically notified. Some time before the meeting the application reminds both parties, and give them an option to cancel. Once the owner marks the project as complete, the application automatically cancels future viewings.
Just because the application was designed for Londoners, does not mean it only caters to them. Viewing Booker application supports every time zone, and can be used anywhere in the world.
Viewing Booker is designed to guide the tenant to the location, and offer the tenant arrival time of the owner. What is really amazing is, that the owner will be able to ask questions, which will allow them to filter out any candidates they do not wish to meet with. In the end the tenants that have been approved by the owner will be allowed to come to the viewing.
Paul Mieczkowski, is working on Viewing Booker as a part time project, but he wishes to take it on as a full time project. His goal is to help both owners and tenants find each other with comfort, and follow the process in an efficient and effective manner. So if you what to simplify your future viewings you definitely want to check out Viewing Booker yourself.