Overlooked by the iconic Ibiza sunset, Ocean Beach Ibiza offers a unique experience just a stone's throw from the Mediterranean Sea. With a 600m² swimming pool as its centre piece, you will not want to miss the explosive shows, perfect Balearic soundtracks and culinary delights that are being prepared for you this summer at the beach club everyone's talking about.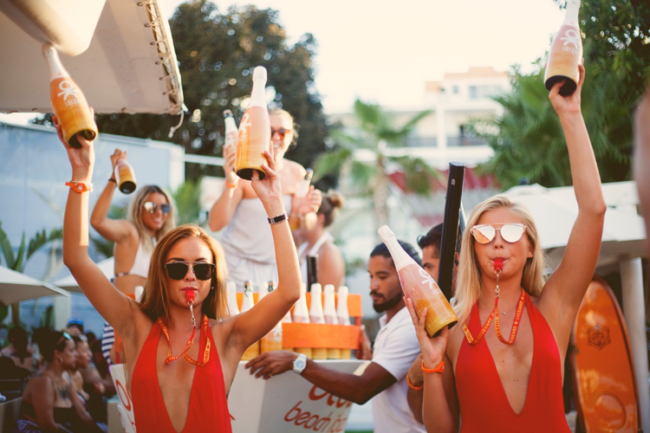 Having hosted memorable world-famous parties on the White Isle for over five years, Ocean Beach Ibiza creates once-in-a-lifetime deluxe party experiences that have been enjoyed by a varied and selected crowd. Previous partygoers include Ed Sheeran, Eva Longoria, Millie Mackintosh, Pixie Lott, Little Mix, Rosie Huntington-Whiteley, Tinie Tempah and Abbey Clancy, to name a few. Who will join you on the dancefloor this year?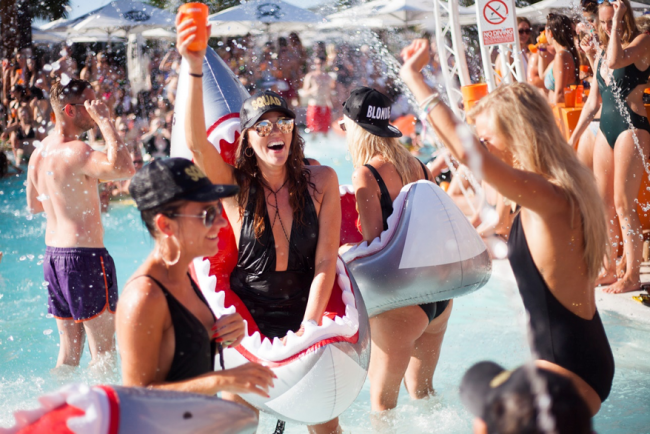 Whether you are celebrating something special or just making the most of your holiday, Ocean Beach Ibiza reservations are now open for 2017 so you can plan your perfect trip right now. Join us to sip on cocktails by the pool, relax on the inviting garden beds or unwind in one of the jacuzzis. Or, if you're looking for a little more intimacy, there's an exclusive VIP area to tempt you into pure bliss.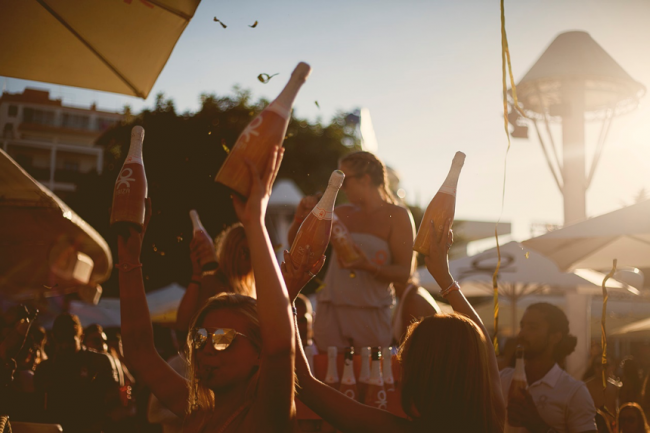 In addition to providing the perfect daytime experience, Ocean Beach Ibiza also illuminates into the night when the pool takes on a second persona and turns into the ultimate backdrop for partying, drinks and dinner with a continued eye-catching display of evening entertainment from the sky, stage and pool.
This year, Ocean Beach Ibiza is hosting one of the first opening parties on the White Isle, kick-starting the beginning of 2017's sun-drenched, unforgettable and exhilarating Ibiza season. With daily events running from Friday 29th of April through to closing on October 6th Ocean Beach are pushing the boundaries and championing longer seasons so there's even more time to experience the beautiful island.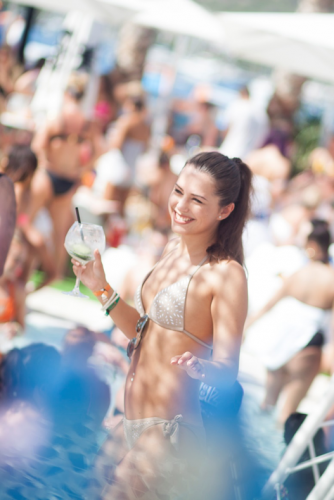 Direct from the DJ booth, there will be a range of impressive residencies including the exciting new brand in town, HotBed. Hotbed is the sister brand of Abode, who boast some of London's most talked about, sell-out events which promise the very best in vocal house music and live percussion performances every Wednesday throughout the summer.
Other residencies include the all-mighty Hed Kandi who return every Monday with Lovely Laura's show-stopping saxophone performances; Kisstory's ever popular Old Skool & Anthems, which hit the poolside every Tuesday; as well as Ministry of Sound for VIP Thursdays with the legendary DJ Spoony.
If that wasn't enough, every Friday Ocean Beach Ibiza's sell-out Pool Party returns with a bold and vibrant twist. Expect the unexpected as you delve into the Balearic circus complete with acrobats, contortionists, dancers and all the fun of the fair in this interactive and immersive experience.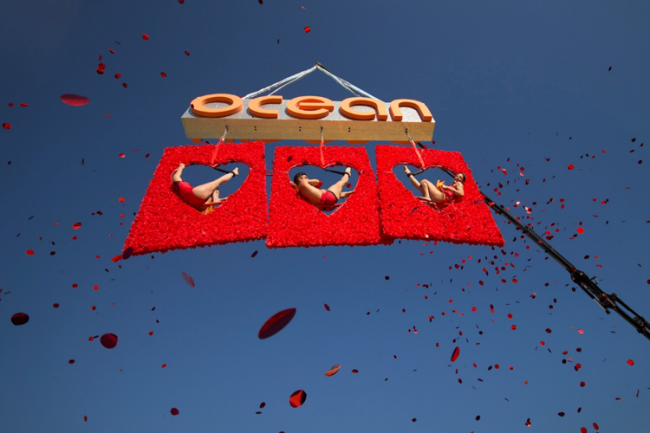 Taking you through the weekend is Soul Heaven Saturdays who bring their signature soulful grooves and fresh sounds delivered by an exciting ensemble of respected artists including Sandy Rivera, Grant Nelson, Purple Disco Machine and Horse Meat Disco. Not forgetting the infamous Ibiza Spray parties once a month which promise to whet your appetite for a Sunday party.
So why wait? Come indulge yourself in the Balearic sights and sounds of the island with Ocean Beach Ibiza to create those summer memories that will last forever.
Ocean Beach Ibiza Website: www.oceanbeachibiza.com
Facebook: www.facebook.com/oceanbeachibiza
Twitter: @OceanBeachIbiza
Instagram: @OceanBeachIbiza
The Ocean Beach Hotel Ibiza Website: www.oceanbeachhotelibiza.com