The Algarve in Portugal is one of the most beautiful locations to visit, with stunning sandy beaches and array of experiences to enjoy. In this article we are going to explore the top hotels and venues in the Algarve and find out more about them.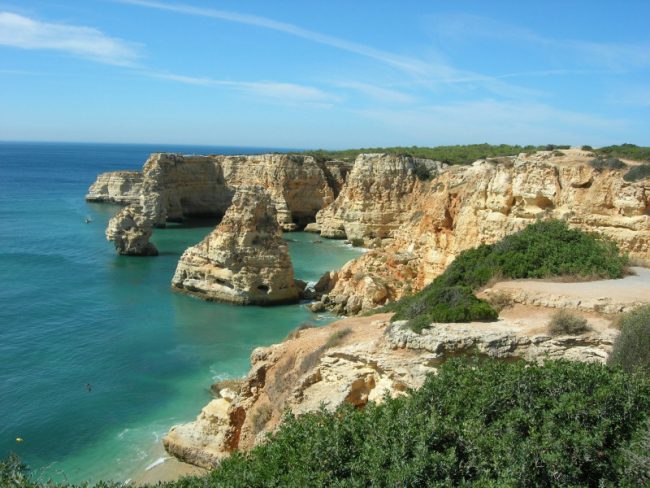 What better way to start the trip than with the economical Monarch Airlines, flying regular flights conveniently all year round from London Gatwick Airport. A quick connection from London Victoria National Rail Station can take you onto the Gatwick Express from the tap of a contactless card directly to the main terminal, so you can start your trip with ease. The flights go directly to Faro in the Algarve, so wherever you decide to stay it will be a short transfer from Faro to where you choose to stay in the Algarve.
There are many fantastic hotels and experiences in the Algarve and we have taken the time to roundup some of the best.
Villas D'Agua
Stunning apartment collection located near a beautiful private cove. The white walled villa collection fits perfectly into the stunning beachfront location. Villas D'Agua is perfect for a family looking for a quiet relaxed hotel and still enjoy the beauty of a Portugal retreat. http://www.villasdagua.pt/uk/
Jupiter Algarve
A white seafront tower of apartments, located conveniently in the bustling hub of Portimao. With stunning sea views and a close walk to the beach, Jupiter Algarve is a perfect holiday destination for enjoying the sun in the Algarve. http://www.jupiteralgarvehotel.com/en/jupiter-algarve-hotel
Quinta Bonita Luxury Hotel
A choice of eight spacious suits, outfitted with designer fabrics for you to choose from. The hotel is perched high on a hill overlooking the stunning vista. www.boutiquehotelalgarve.com.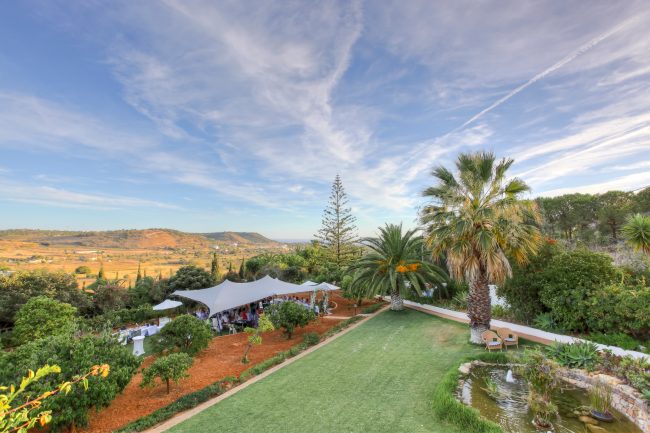 Monte Quinta
Located in the centre of the Algarve. Surrounded by the natural park of Ria Formosa, Monte da Quinta is a perfect retreat for those looking to re commune with nature. In quiet surroundings, this is the perfect retreat to visit with your family and friends.  https://www.montedaquintaresort.com/en/
Pine Cliff Resort, Algarve
Managed by the Marriot, Pine Cliffs Resort is an integrated luxury resort with extensive leisure facilities and offering a fantastic ocean view. Offering stunning sea view rooms.
Pine Cliffs also has a range of Algarvian Style dishes to try in addition to gourmet international cuisine.
Pine Cliffs is the ultimate get away to enjoy some sweeping views of the Mediterranean while relaxing on the palatial grounds with an ice cold cocktail. http://www.pinecliffs.com/en/
Anatara Villamoura
A stunning pine lined boulevard greets guests arriving at Anatara Villamoura. With five stunning pools and Portugese architecture just moments from golf side tranquility, Villamoura is an energetic retreat.
Anatara also offers poolside champagne cabanas to relax with decadence and style.With hundreds of rooms and suites on offer for guests and stunning views over the Portugese countryside.
Morgado Golf & Country Club
Located in the heart of natural Portugal. Morgado is the perfect retreat, with beautiful sweeping views of the Portugese countryside. This modern hotel is blended in with the stunning vista of it's surrounding.
Being located in Villamoura, there is plenty of opportunities for golf outings for avid golfers. We recommend visiting all year round, due to the stunning nature of the surroundings. http://www.morgadogolfhotel.com/en/rooms.html
Blanco Beach Algarve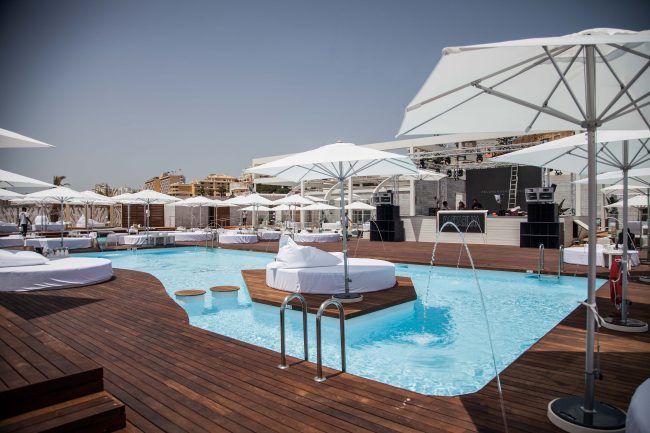 Float onto the gilded white sand beaches next to the turquoise waters of the Atlantic coastline and you touch onto the new lavish Blanco Beach Algarve in Portugal. The latest hotspot and day club to hit the coast of Portugal was designed to blend nostalgia with modernity to provide an experience of beachside luxury and unparalleled entertainment.
Showcased is an open air nightclub open till late which will host some of the biggest music stars and DJ's in the entertainment industry such as expected talent French Montana, Tyson Beckford and Kid Ink. Blanco Beach Algarve will offer the best of casual alfresco dining, fresh seafood and Atlantic coastline chargrills, combined with a lively atmosphere.  Blanco Beach Algarve reflects an experience driven and entertainment focused concept which fuses European beach club culture and luxury lifestyle with an iconic Portimao backdrop. Inspired by the white seamless beachfront, the brand name and logo was derived from the love of white sandy beaches and white tigers: exotic, gorgeous and unforgettable.
On Tuesday's the club has a special partnership with ISAWITFIRST.COM
https://www.facebook.com/blancobeachportugal/
Organic Spa
A fantastic spa and also a great restaurant and grill. Located in Portimao conveniently close to Blanco Beach Algarve. Organic Spa offer a variety of treatments such as massages and facials for your post beach relaxation. https://www.facebook.com/Organic-SPA-590787194428424/