Albert Pukies, a pretty basic guy from London came up with an extraordinary idea. Since Albert has always been skinny and unable to put on weight, he desperately wanted to have a dad belly.  Whether it's because it's been proven that most of the women want a man with a little tummy, rather than leaned sportsman with abs, we don't know. But it has definitely sparked up some ideas.Well, we always want what we don't have the most right?
Dadbag is Albert's newest invention, thanks to which skinny men can have a dad bod without gaining unnecessary kilograms and therefore being exposed to many health risks. The dadbag is a stylish bumbag with a proper dad belly printed on it and it comes in six different designs, which include body hair and extra fat versions for the feeling of perfect satisfaction.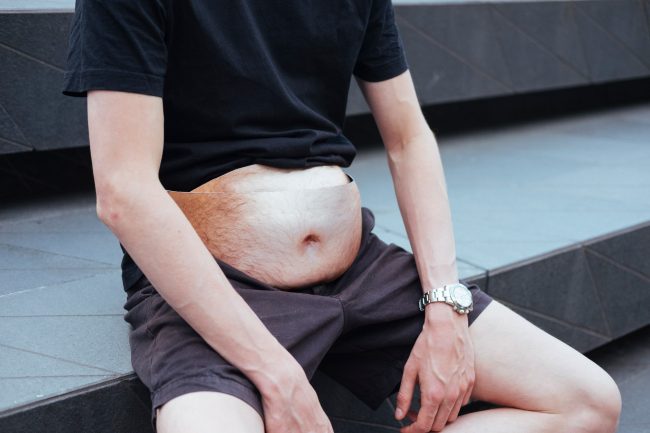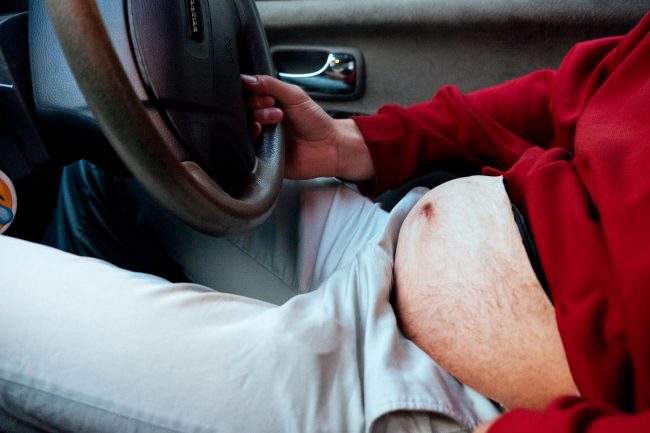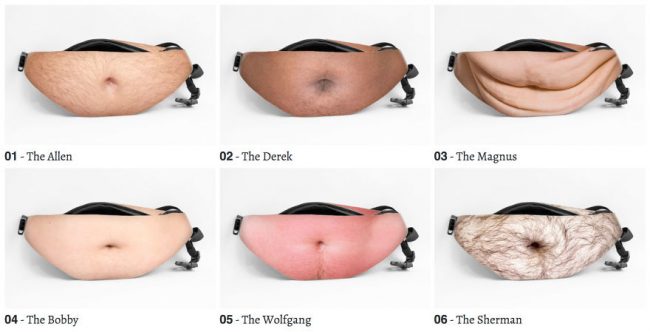 ""I made the DadBag because I'm desperate to have a dad bod but I'm also very concerned about the health risks associated with it. Now I can put on a dad bod whenever I feel like it and even store my valuables in it," said Albert.
The Dadbag is currently not available to buy, but the creator is on the lookout for partners and manufacturers who could sponsor his brilliant idea. If everything goes right, we can soon be able to buy it online and who knows, maybe Albert is going to be the next famous fashion designer, manufacturing dadbags to all the men who wish to have a bit of a tummy whilst staying healthy.
More info can be found at the official website as well as  Instagram page, which is full of entertaining promo pics.