Bronte is a restaurant of many fascinating aspects, firstly its location, just off Trafalgar Square. I decided to take a stroll from the plinth towards Bronte with my guest, it is a little-known fact that Bronte is named after Admiral Trafalgar, who was the duke of Bronte.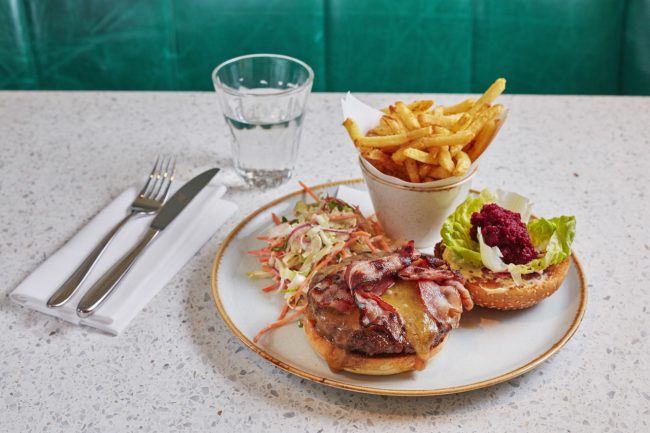 Arriving at Bronte I was greeted by a pleasant terrace where guests can relax outside during the winter months with cosy Tartan Blanket Co red blankets. We arrived earlier in the afternoon so decided to enjoy a glass of pink champagne each on the Rosé Terrace. We were also offered a delicious selection of Bao buns, which are a Taiwanese Twist on the classic English sandwich filled with an exciting filling such as Edamame & Truffle Katsu or Aromatic Crispy Duck.
After the brief respite on the terrace we entered Bronte restaurant. The interior design is stunning and this is to be expected as Tom Dixon we were told designed the interior from the pink concrete bar at the entrance to the elegant decorations on the wall. Stepping into Bronte is like stepping into a Victorian collector's house with stunning decorations such as pressed butterflies and binoculars.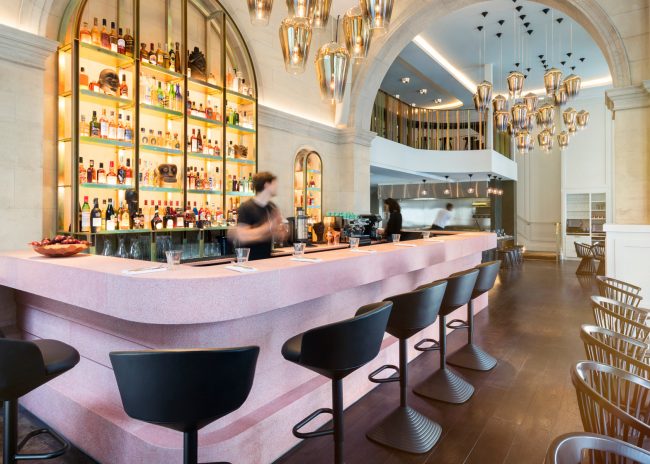 We were greeted by a smartly dressed waiter who led us towards the dining room, which impresses on entrance with a low-rise pink that is artistic with custom furniture. When seated I took a glance over the menu which offers a range of pan Asian delicacies such as Chicken & Truffle Gyoza, Black Cod & Saffron Dumplings. Bronte also has fresh sashimi, including Tempura Prawns. The eclectic Asian menu contrasts with the surrounding giving each guest an immerse into the exotic theme of exploration.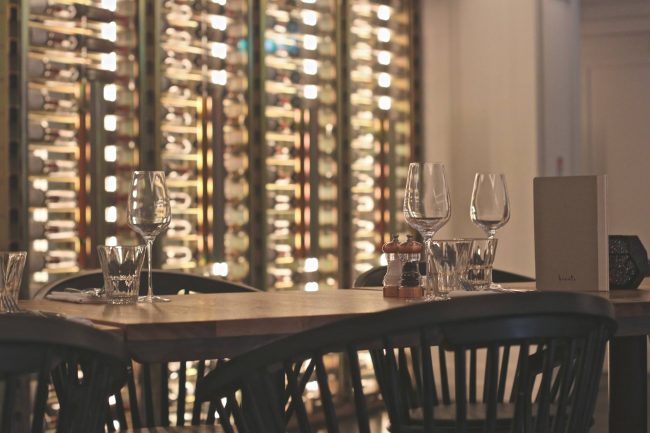 We started off with some sizzling Szechuan Tiger Prawns and fresh Diver Scallop with a healthy portion of Wasabi aïoli, crushed peas & shiso(g). I was particularly excited to try the Dim Sum, which was a fine collection of Chicken & Truffle Gyoza with Snow pea, water chestnut & sweet red vinegar. I also ordered the Edamame & Truffle Shumai with soy bean, onion & orange ponzu. The Chicken & Truffle Gyoza were perfectly succulent and delectable with each bite. Myself and my guest enjoyed the Gyoza dipped in a tiny drizzling of soy sauce.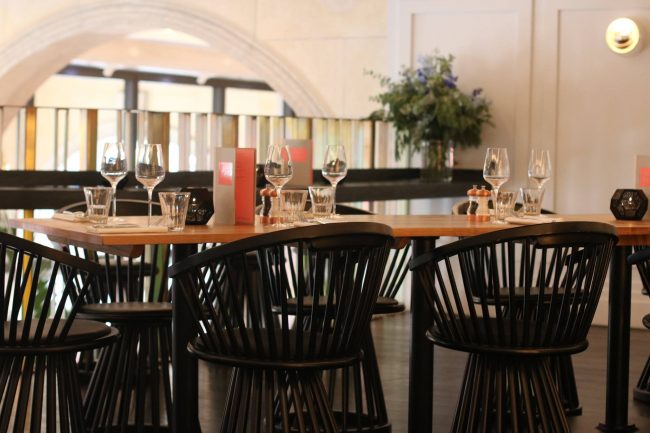 For the mains, we ordered Tempura Prawn & Wagyu Beef Maki with Roasted red pepper, with a gentle chives & lemon soy mirin. I also ordered the Duck & Plum Spring Roll Maki with Chilli & yuzu plum sauce. I found that the batter on the tempura was crispy and light. More the more adventurous dishes guests can try Truffled Wild Mushrooms, white miso & truffle wild mushrooms on sourdough.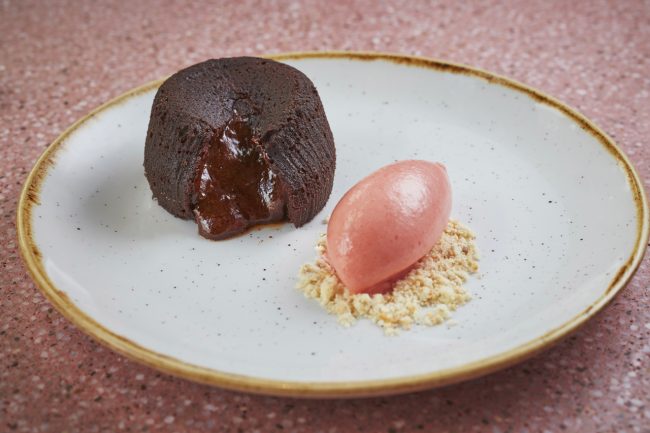 Moving onto dessert we had a delicious Japanese Eton Mess, comprising of Match meringue, raspberry, jasmine custard & brandy mascarpone. My guest also ordered the White Chocolate & Yuzu Dome with Peach sorbet & yuzu curd. The Eton Mess was a lavish delight.
I would highly recommend Bronte for large groups who can dine on sharing platters and the restaurant also offers a DJ who starts from 6pm every Thursday. There is a DJ every Friday night for those wishing to have dinner followed by a dance in the lively setting of Bronte.
xxx
Bronte, Grand Buildings, 1-3 Strand, London WC2N 5EH