How many times have you found your mouth watering while watching those recipe videos on Facebook, wishing to steal a bite from the screen?
Well, reality and social media have never been closer, with last week launch of Twisted London's new delivery-only restaurant.
You heard it right: Twisted, the world-renowned recipe video channel with 8 million followers at the time of writing, had just got the amazing idea of making its virtual presence a real thing. Finally, those incredible "twisted" dishes will materialize at your door with a click, through Deliveroo and UberEats apps.
Twisted London is based at the parent company Jungle Creations' headquarters near Aldgate East and is delivering within a two-mile radius of E1, every day from 11:30 am to 11 pm, to begin with.
Be patient, because their aim is not only to extend delivery hours but also the delivery area. Starting from East London, they will soon bring their creations to other boroughs and even to other major cities around the globe.
Twisted was founded in March 2016 and it gained a massive following in just a few months. Its videos, filmed from a bird's eye perspective, became viral internet sensations, achieving over 200 million global views per month.
"This is the most exciting project I've ever worked on," says Tom Ewer, the company's Head Chef. Over the past 15 years, Tom has been experiencing pretty much everything the London food scene has to offer, from fine dining to brasserie and cool brunch hangouts.
Twisted London had him from the moment he heard about it. Tom spent much time at the beginning just absorbing the feel and the millennial vibe of the social media video channel, before developing the menu with the GM and all the team from Twisted and Jungle Creations.
"I felt I had a strong understanding of the direction this menu needed to move in. And now if you cut me I bleed smoked cheese sauce!"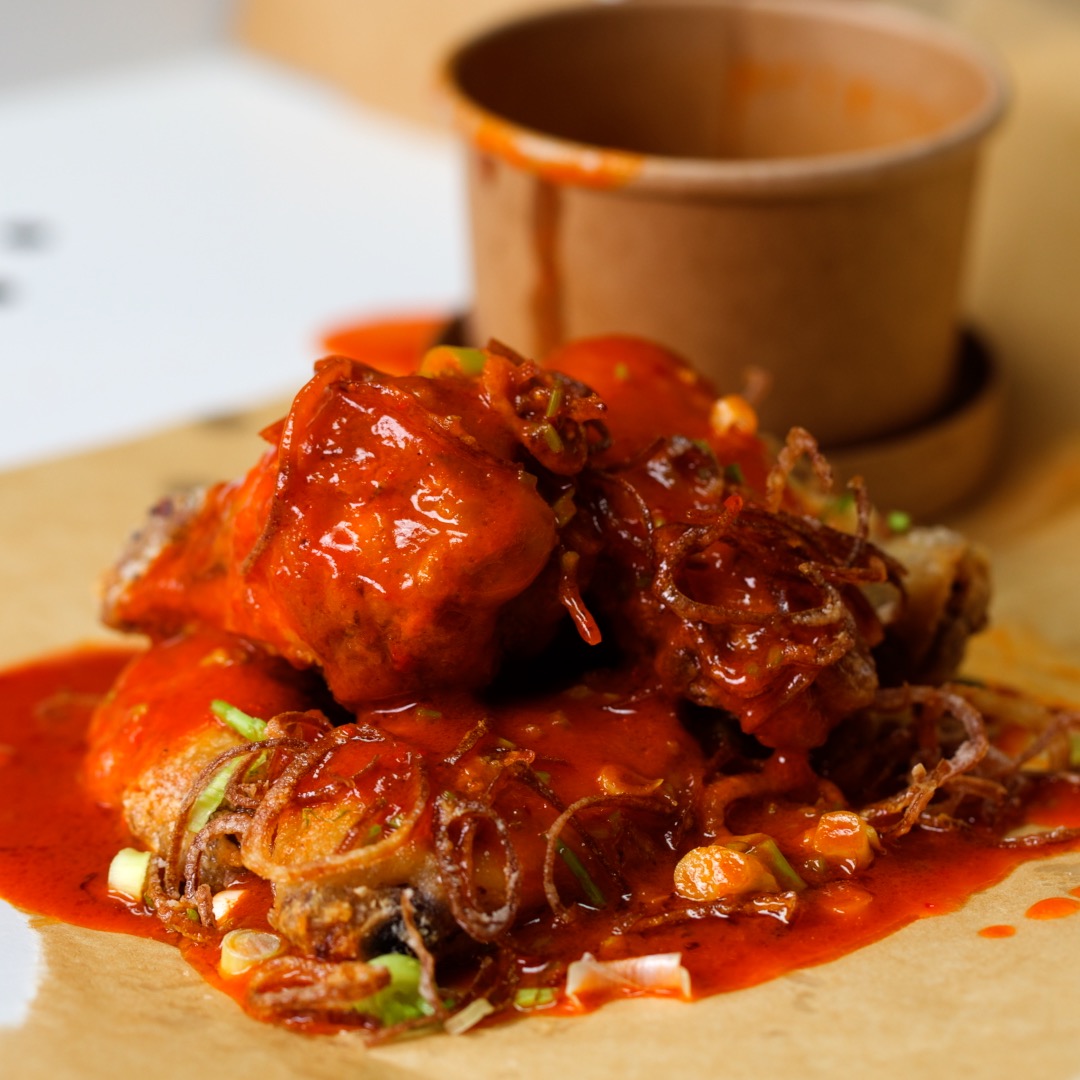 Twisted menu is a fusion of flavours from around the world and features classically indulgent dishes with a "twist". From salads, chicken wings and loaded fries to burgers, pots and sandwiches, the menu will also feature vegan and vegetarian dishes, delicious desserts and milkshakes.
American, Asian and Mexican cuisine are combined in an explosion of taste, from Korean Slow Cooked Beef pot to Grilled Cajun Chicken on papaya salad, lime ranch dressing, corn on the cob and BBQ sauce. The seven burgers in the menu are huge and pleasantly greasy, like 'The Money Shot', a classic cheeseburger featuring panko crumbed Applewood cheese, or the 'Hot Swayze', that includes ghost chilli buffalo drenched buttermilk chicken and a blue cheese sauce.
"All the items on the menu have been tested repeatedly not only for 'the twist' flavour profile and texture but also how all this is affected by the delivery aspect," Tom explains.
"Certain garnishes and sauces are served separately to ensure crispness, freshness and overall customer satisfaction, which at the end of the day is why we are all in this business.
"I cannot wait to get feedback from the great foodies of London and even further afield as we look to expand on this brand in future."
What is also exciting is that eventually, you will have the power to vote for the next dish you wish to see on the menu, through dedicated 'Instagram Polls' via Instagram Stories.
Twist your palate and check the menu here. It's real now.