"Everything was born from our mutual love of chicken wings: Andy and I are obsessed with them, so we decided to make a business out of it," says Richard Thacker, who together with his long-time friend Andy Watts, have opened their second wings restaurant in London, Randy's Wing Bar.
Randy's started in 2013 with a pop-up kitchen in a pub in Hackney. From there they moved to street food for two years until 2016, when they opened their first restaurant in Hackney Wick. Their second branch in Aldgate, in the middle of the Square Mile, launched at the beginning of the year and is delighting its customers with a more extended menu.
Korean version of wings, together with the Chinese, Thai and even Guyanese inspired styles of cooking – without mention the American Buffalo wings – are all listed in the menu, as a demonstration of how versatile this meat is.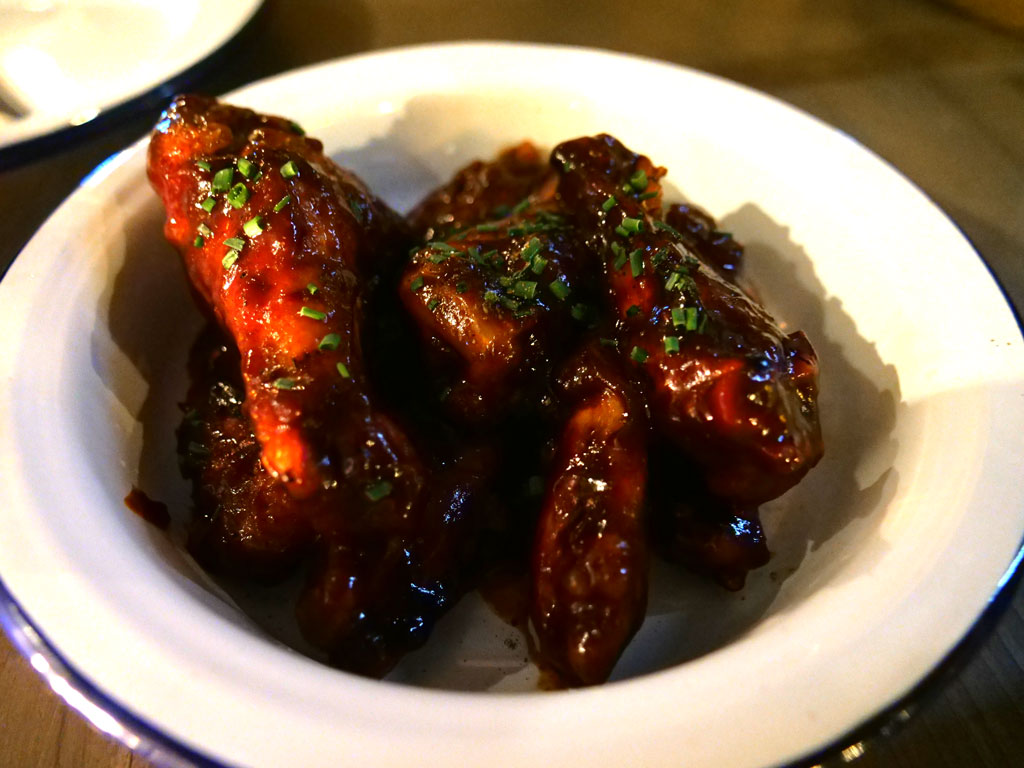 A lot of inspiration came from the Buffalo Chicken Wings Festival in America, in where Richard and Andy hoped to find the secret to the perfect wing, but what they actually discovered was that London was already at the forefront.
Sustainability is also an important factor for them, not only in terms of using parts of the bird that are normally thrown away but also in a more conscious use of plastic, expressed by their incoming ban of plastic straws.
Why do only fillet and steak deserve fancy restaurants? It's now time for the chicken wings to rise up too!