"Sorry Grandma," North London artist Polly Nor's newest exhibition, features satirical art in the form of hand-drawn and digital illustrations. Her satire comments on femininity, modern relationships and emotional instability, all with an uncomfortable and perverted twist.
It's within Nor's off-kilter style where viewers can relate and find humour in society's flaws. The women in her work lack the Photoshop perfection females in mainstream media possess, and instead they embrace a form of forbidden beauty often ignored by society. Nor is blunt in her portrayal of the human body, which give her drawings a realistic vibe. Hairy legs and rolls of fat are present in most women, just as they are present in her works.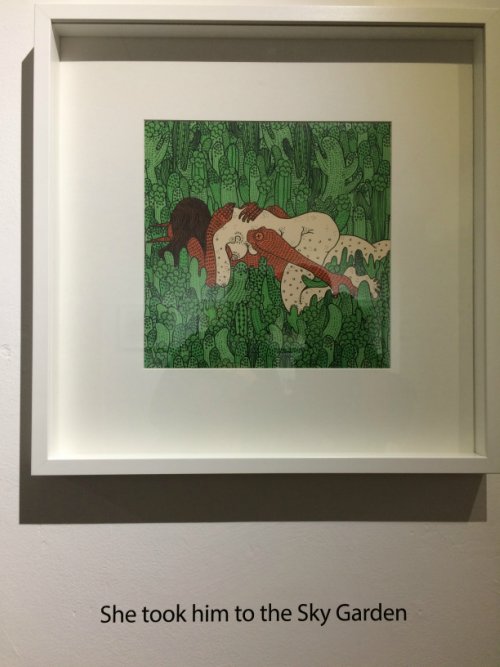 Nor pokes fun at several norms in society with illustrations, but the titles to her pieces emphasize the humour in her work. With works dubbed "We are in #love and live very fabulous lifestyles," "Shh bby no more tears over fuckboyz" and "This is u crowd surfing the haterz coz u kno theyr ur biggest fans," she uses Internet chat-speak to complement her art style and augment her satire. These quirky titles provide insight to Nor's inspiration, feeding on the same sort of humour used in the dark depths of the Internet.