Kle Mens is a Warsaw-based visual artist working across painting, sculpture, performance and film. Following the death of her father, Kle Mens grew up in an extreme Catholic sect in Poland, under the care of her mother, schizophrenic, devotee nun. As such, a major tenet of her work is the exploration and exploitation of religious iconography, which calls forth a brave new world of the feminine in post-secular art practice.
Having exhibited in her native country multiple times, the controversial nature of Kle Men's work means it the artist has received a notable backlash from a more conservative Polish audience, including the staging of protests outside her exhibitions.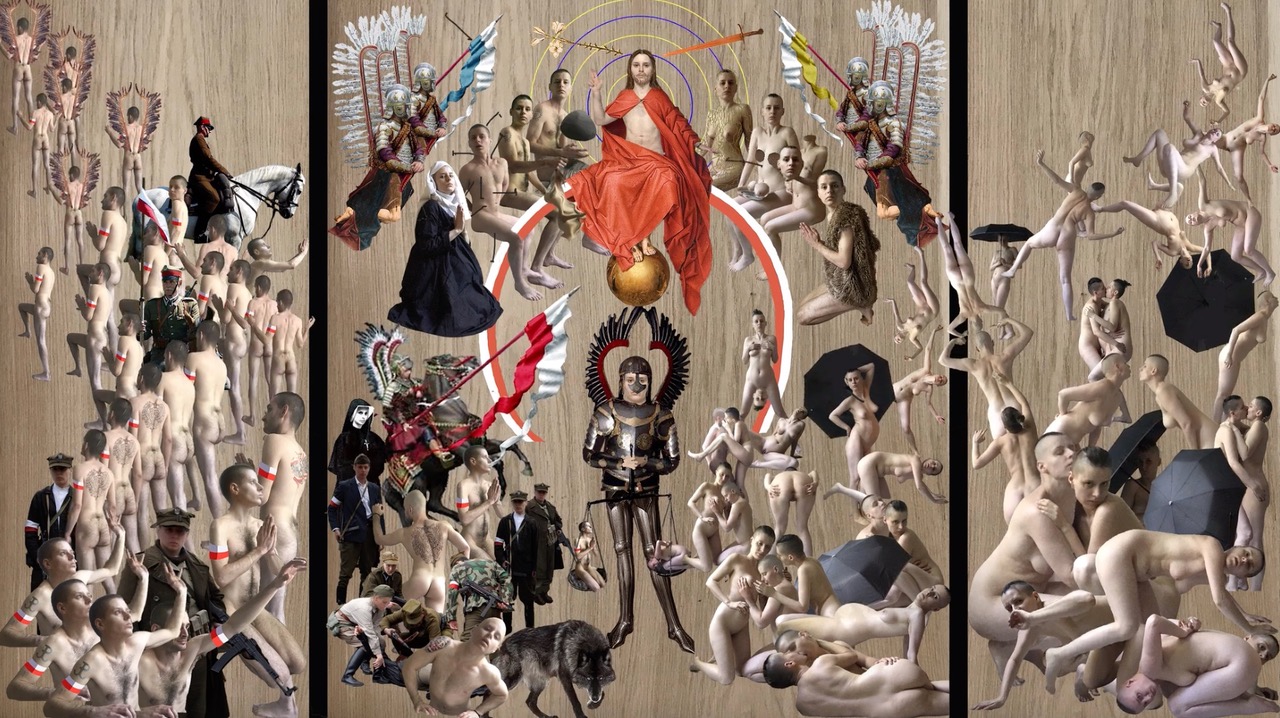 In her first UK solo show, 
Hybrid Prophecy
, Kle Mens makes a brave incantation, summoning both religious martyrs and mythological hybrids to evoke the formidable force of female transformation, which underlies all her work. This exhibition sees to Kle Mens revisiting the idolatry of female purity of her youth through the martyr's series, with focus on those whose punishment was sex-related or sexuality-specific.
Hybrid Prophecy runs from 14-23 June 2019 at 82a Commercial Street with a private view on Thursday 13th June from 6pm.