If you are one of the millions of subscribers to streaming site Netflix, you may have heard of new film The Perfection. This movie gem has gathered much attention and praise, with Emmy award winning director/writer Richard Shepard managing to bring his dark imagination to life in the stylishly lavish tale of survival.
A taut, dark and suspenseful film, The Perfection has caught the attention of movie fans who have championed and celebrated the directors work as a result. Shepard is a respected name in the field of television and film, and is fast becoming a favourite amongst fans.
I wanted to find out more about director/writer Shepard. Having worked on the hugely successful HBO series Girls and Ugly Betty, I was keen to learn about the filmmaker's career and his insights on directing.
Here is the result of our exchange in full….
When did you realise you wanted to pursue a career in the film industry, and what were your initial steps towards achieving your ambition?
I always wanted to be a filmmaker— or at least after I realized I was never going to play baseball for the New York Mets. When I graduated 6th grade my parents got me a super 8 camera and I started making little films right away.
How does the reality of your work as a director and producer compare to your dreams and expectations of it?
Directing a movie is the greatest job in the world. It's hard, stressful, but you get to work with the most wonderful creative people and make something out of nothing. The only difference between any fantasy of the job and the reality of it is that in the fantasy you don't have to spend half your life in airports.
What have you found to be the most challenging and frustrating aspects of working in the film industry, and why?
You always have to reinvent yourself as a filmmaker. You can't rest on any reputation. You're always trying out— always hoping the next project will come together. It's tough. But it's all part of the game. How do you write a script that will attract actors that will attract money that will attract audiences. There are no rules.
I really want to explore your latest release – The Perfection currently on Netflix – starring Get Out's Allison Williams and actress Logan Browning. It's a dark, taut, frightening film that I absolutely loved, and it's proving to be a popular title on the streaming service. Can I begin by asking you what inspired this project?
Several things inspired it. For years I had had this idea for a thriller on a bus. Being sick and trapped in a foreign country, But it really wasn't a full movie. It was a sequence. Eventually I decided to approach Eric Charmelo and Nicole Snyder who wrote the pilot of RINGER that I directed. I knew they loved horror and had written for SUPERNATURAL. I thought they'd help me break the story. It was an exciting and easy fit. We all loved the same movies. All wanted to do something out of the box And different. Then we were all fascinated by this documentary THE KEEPERS about abuse in the church. We wanted to figure a way to talk about these things that were going on that were getting us angry…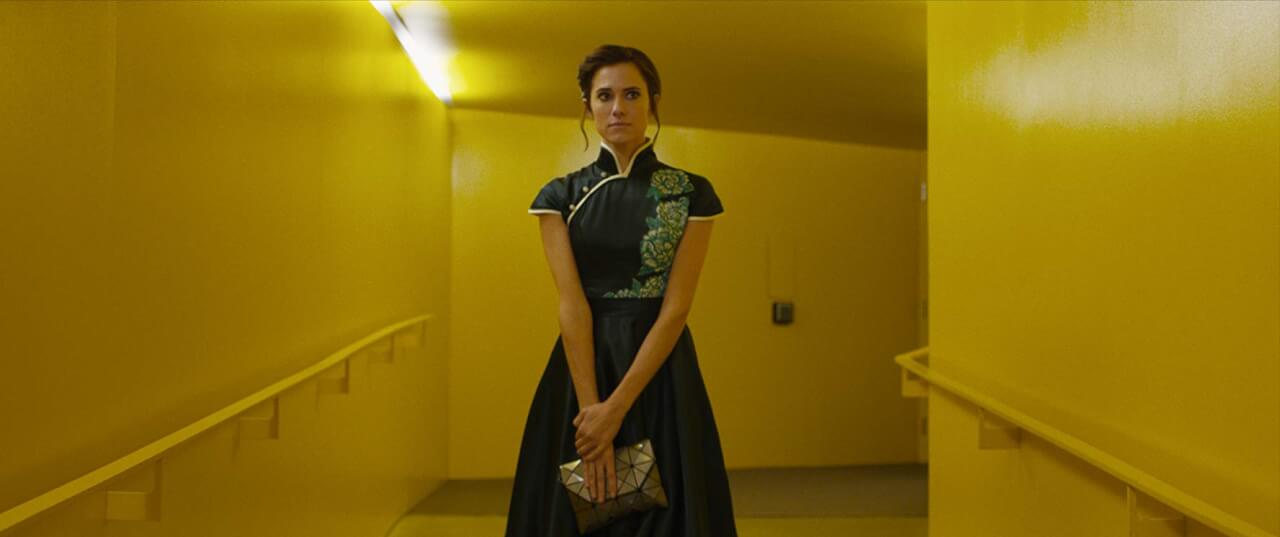 The film is extremely stylish, beautifully shot and perfectly casted. You must have been happy with the finished result?
Very much so. The cinematographer Vanja Cernjul, our production designer John Marcynuk. Our casting directing Jen Euston. These were all people I had worked with before and I knew they were up for the challenge of casting, and designing a look that was special. I believe part of what makes this movie fun is the gorgeous settings and stylish filmmaking. I talk about how Brian DePalma in his masterpiece DRESSED TO KILL, tell a b-movie story with A-movie trappings and sensibility and that was something we kept in mind the whole time.
Some of the scenes in the film have been said to be so disturbing that several viewers felt physically sick, with some saying the trailer alone made their skin crawl. You seemed to have hit the spot for horror fans. Are you a fan of horror yourself, and did you find it easy to achieve "scares" in this production?
I've been overwhelmed and thrilled by the reaction of people to the movie. The tension— the horror— seems to be connecting to audiences in just the way we had hoped when we were crafting the story. I love certain horror— THE HANDMAIDEN, A GIRL WALKS HOME ALONE AT NIGHT, DON'T LOOK NOW just some of my favourites.
Every now and then, a film comes along that feels like a piece of art. The Perfection (to me and many viewers) hits top marks in every aspect – acting, plot, tension, beautifully crafted and scripted. To me it brings to mind films such as Susperia, Get Out and Mother in terms of quality, originality and uniqueness. Did you feel you achieved your vision for the film?
Well, love it or hate it, THE PERFECTION is my vision. It's way I set out to do. I certainly wasn't looking to do something that had been done before, yet I wanted to have the feel of several known genres— erotic thriller, body horror, revenge movies.
What were the cast like to work with? You had some exceptional talent on board.
I directed on all 6 seasons of the TV series GIRLS where I met and became friends with Allison Williams. We wrote the part of Charlotte specifically for her. She's a true partner when you make a movie. She brings ideas, thoughts, strong opinions to every aspect of production from prep through editing and I encouraged her and Logan Browning who played Lizzie to participate as much as possible. I'm a 54 year year old white man— this was a story of two young women— I wanted their help and input to make sure we struck the right balance in terms of tone. This movie is very provocative and handled incorrectly it could completely fail. Allison and Logan were vital to its success.
What project will you be working on next and can you tell us anything about it?
I'm working on several new projects. I tend to not like to talk about them until they are completely ready. Maybe I'm superstitious or something…
Can you tell me some of your own favourite films and film directors?
I can tell you who I would have at a dinner party if I was hosting a director dinner: Spike Lee, David Lynch, Francis Ford Coppola, Sofia Coppola, Wes Anderson David Fincher, Kathryn Bigelow, Paul Thomas Anderson, Park Chan-wook, Lynne Ramsey. Alfonso Curon— man I need a bigger dinner table!
Thanks for your time, Richard