IWC Schaffhausen and Boultbee Flight Academy, in collaboration with Aviation Adventures, are delighted to announce the final countdown has begun for The Longest Flight, when two intrepid British aviators will attempt to fly a newly restored original Spitfire around the globe in a world first, as they take off from Goodwood, West Sussex, United Kingdom on 5th August 2019.
The ambitious goal of the The Longest Flight is a challenging trip that has never before been attempted in history and will push boundaries of what is possible in this iconic single-engine aircraft where pilots Steve Boultbee Brooks and Matt Jones hope to climb "a pilot's Everest".
IWC is supporting the expedition as the official Timekeeper and main Partner. Departing westward bound from the UK, this will be an adventurous journey of more than four months with many physical, mechanical and logistical challenges; covering a distance of 27,000 miles / 43,000 kilometres and visiting 30 countries.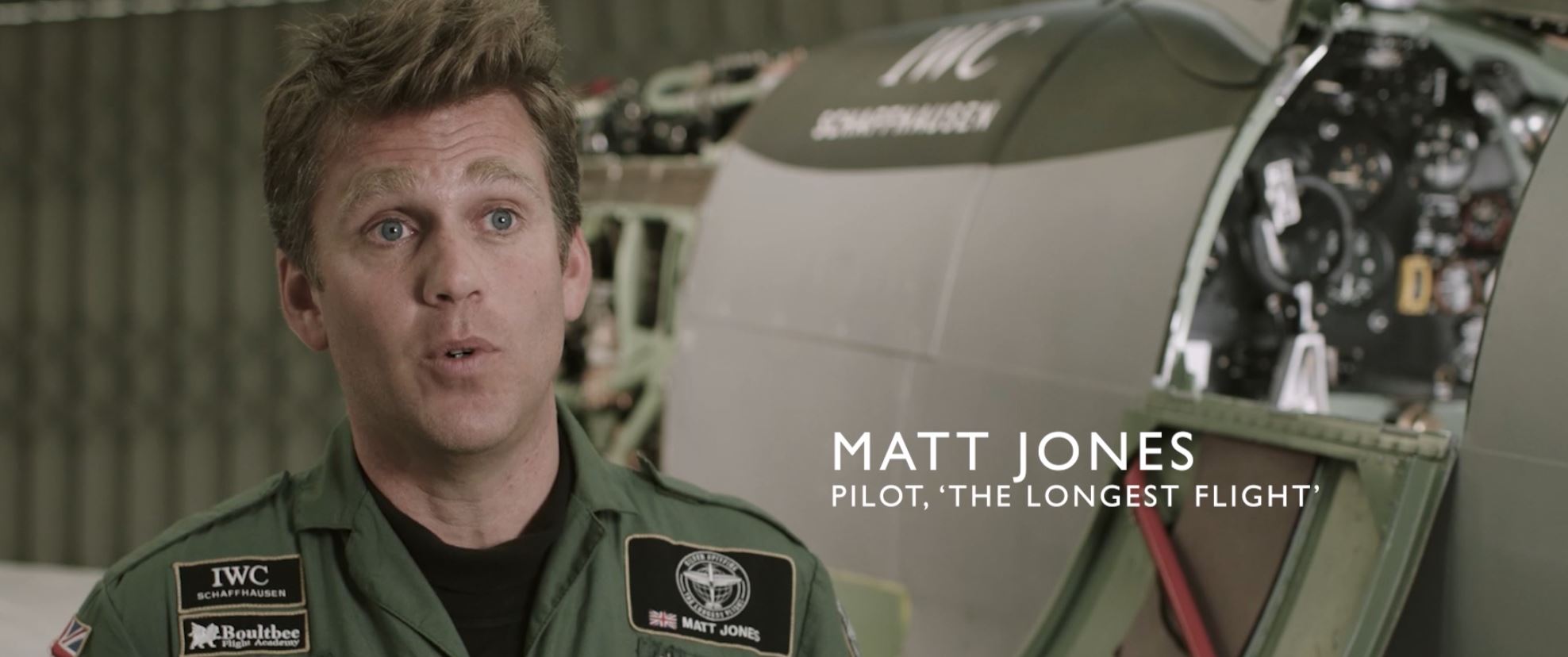 Matt Jones said: "The decision to fly the Silver Spitfire around the world was an instinctive one to honour the plane's history, the people who built, maintained and flew it through more than 50 missions, and we want to commemorate those who lost their lives in the pursuit of freedom. It's going to be exciting to bring the Spitfire back to many of the places it has served and to fly it for audiences who will see this beautiful and historic machine for the very first time."
Seen as a UK treasure and an emblem of freedom across the globe, the great expedition is set to reunite the Silver Spitfire with many countries while bringing the aircraft to a new audience in some of the world's most iconic and beautiful locations. The Silver Spitfire embodies not only a pinnacle in British precision aerospace engineering and design but commemorates a generation of intrepid aviators prepared to make the ultimate sacrifice in pursuit of freedom.
MJ271, the original MK.IX LF plane (serial number CBAFIX970) was one of the original Spitfire aircraft made in Castle Bromwich in 1943 by British manufacturers Vickers Supermarine ltd. It flew more than 51 missions. It was in storage in a museum before its restoration began in early 2017. Over 24 painstaking months, around 15 specialised engineers from Duxford's Aircraft Restoration Company worked tirelessly to restore the Spitfire piece-by-piece, seeing 80,000 rivets and many parts being entirely dismantled, checked, cleaned and restored before its first test flights just a few days ago.
International Trade Secretary, Dr Liam Fox MP, said: The Spitfire is an iconic symbol of world-class aerospace engineering, and I'm delighted to see this unique piece of British history brought to a global audience. Extraordinary projects such as this are exactly what the GREAT campaign is there to promote – showcasing the best of Britain to the world, encouraging people to visit, study and do business here."
The Longest Flight forms part of the 100th anniversary year of the Royal Air force and is proud to be part of the RAF 100 Celebrations.