Jess, 28 and the founder of Zero Waste Ldn, has launched an online Crowdfunder campaign to raise £15,000 to open up the first zero waste, plastic- free shop in Bethnal Green. It's set to open its doors in January 2020. The 'All or Nothing' project aims to raise the funds in 7 weeks and supporters can pledge set amounts to gain in store rewards at www.crowdfunder.co.uk/zerowastebethnalgreen
After following similar eco- initiatives in nearby Hackney, Jess saw the growing need for alternative sustainable options to big chain supermarkets in her local area, Bethnal Green. She took to Facebook to survey her local community and get feedback on her plans.
"The response was overwhelming, and I had so many people messaging me asking when the shop was going to be open, where it would be and what they can do to help. Over 300 local residents filled out my survey with an amazing 99.8% who would shop at Zero Waste Ldn. I knew my initiative was off to a great start!".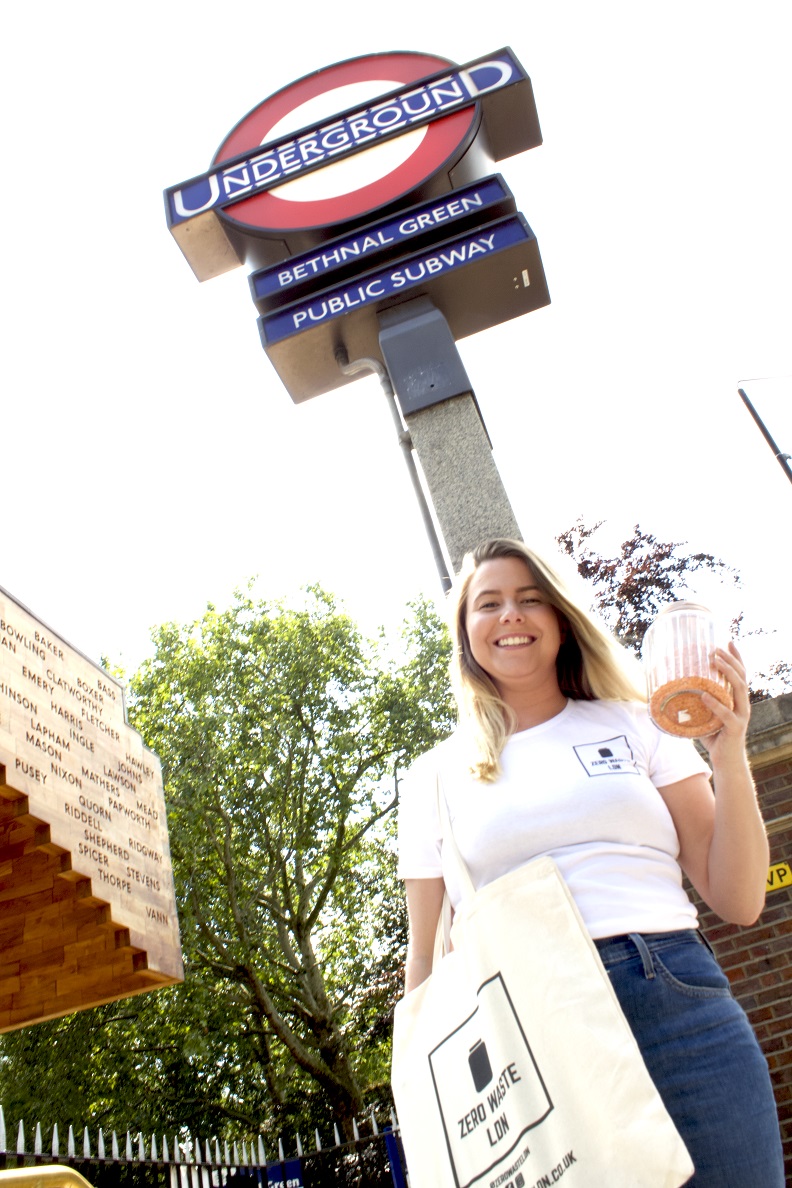 Jess discovered her borough of Tower Hamlets only recycled 26.4% of its household waste, so she knew reducing the amount of single-use plastics in households and educating the local community about waste, would help alleviate the problem.
The shop would offer an extensive range of food products including beans, lentils, rice, pasta, nuts & seeds, herbs & spices, loose tea, cereal, oils and vinegars. Also expanding to non-food items such as toothbrushes, toothpaste, water bottles, refill shampoo and conditioner, body bars, washing up liquid & powder and household cleaning products. All free from any packaging. Customers would be invited to bring their own jars and containers to reuse each visit.
The £15,000 raised through Crowdfunder.co.uk will be used for initial stock, scales & tills, bulk containers and a DIY nut grinder machine so customers can make their own peanut butter! Jess is offering a number of rewards for online pledges including year memberships, 10% off in store, discount cards for family and friends and Zero Waste starter kits.
Jess Hall, the founder said "The project will not only be helping the environment, but it will be reducing the overall waste in Tower Hamlets and London. I also aim to support local business by stocking products from makers and growers close to home. The shop will bring the community together through workshops and classes and help everyone to lead a healthier, more sustainable life. Not to mention, I'll be affordable for all."
Zero Waste Ldn is a local crowdfunding initiative aiming to bring alternative, sustainable package-free food and household products to the local community of the East End.