A new experimental project "Demotivational Posters" by London based advertising creative duo Hugo Catraio and Alex Mendes will put a smile on your face for sure. The series of posters that will inspire you by constantly showing disbelief in you. A mix of bright, positive colours and cynic words. Weirdly effective. Authors believe nothing motivates you more than someone saying you won't to make it. Not even a cat picture can make that.
G: Tell us about the 'Demotivational Posters' project, how did you come up with the idea, what was the inspiration behind it?
A+H: We had the idea while procrastinating on social media, something we're quite good at. It only takes a bit of scrolling on Instagram or Pinterest for you to find friends sharing some tacky and cheesy "inspirational" quotes. For some reason people love this stuff and you keep seeing them over and over again. A sea of poorly designed positive messages that end up losing their meaning and impact. We wondered if there was a fresh approach we could take and actually motivate someone.
G: What was the moment when you got from thinking about starting the project to actually doing it?
A+H: As any side project, sometimes things take a while to get going. But the more we talked about it, the more we wanted to do it. Just the thought of past experiences when people told us to give up on different things was enough for us not to quit on this. Proof that this reverse psychology can be weirdly effective.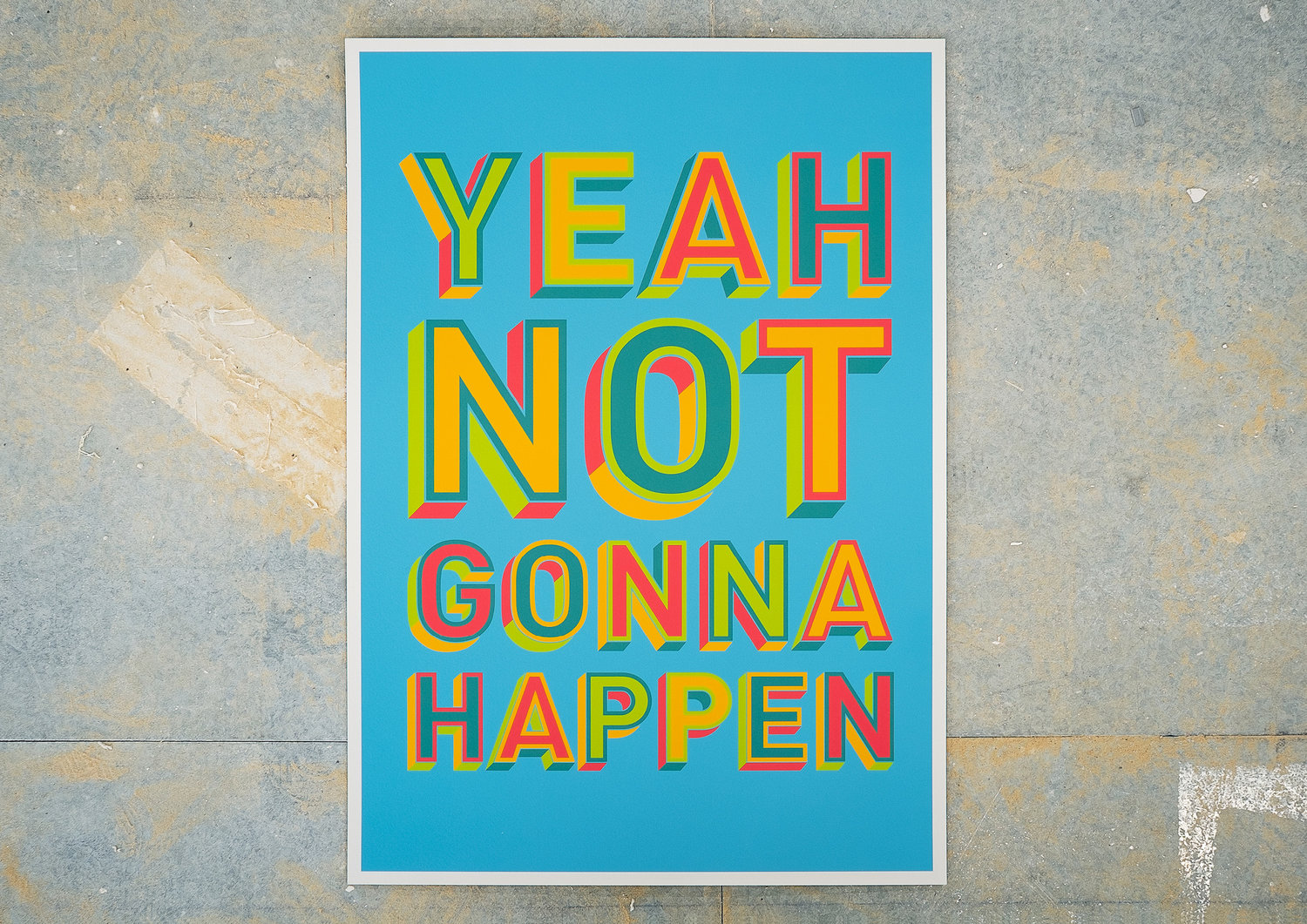 G: Why do you think people react better to negative messages than the positive ones these days?
A+H: I guess positive messages still work for a lot of people, otherwise they wouldn't be sharing them, but we just wanted to create something a bit different, put a smile on their faces or motivate the ones who didn't engage with the ones they were seeing, because they're all too samey.
For us the "demotivational" tone helps to cut through the clutter and is relatable. The cynical tone grabs your attention and the challenging nature of the messages, constantly showing disbelief in you, make you want to prove others wrong. Even if it's just a piece of paper or a post on Instagram.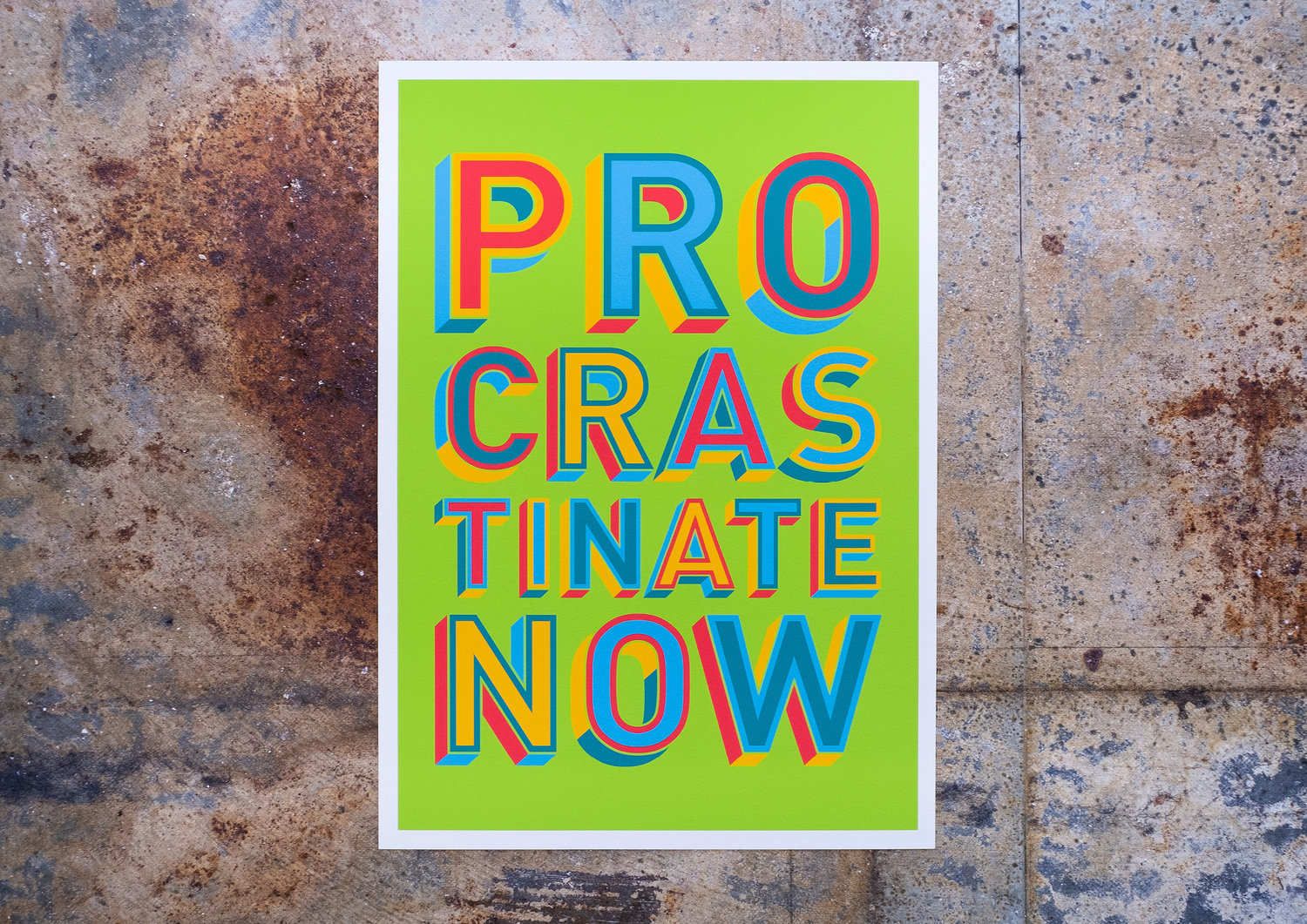 G: How do you come up with the quotes, do you create them randomly or is there some process behind it. What criteria do the quotes have to meet to make it into the poster?   
A+H: We aimed for quotes that would also be funny and engaging to read – so even if the messages fail to motivate you, at least they would put a smile on your face.
The process was to write hundreds of quotes until we found the ones which felt more conversational and less like a poem you'd see designed over a sunset.
As for the design, we wanted to use bold typeface and make it very colourful, almost like a hint that these posters should never be taken so seriously.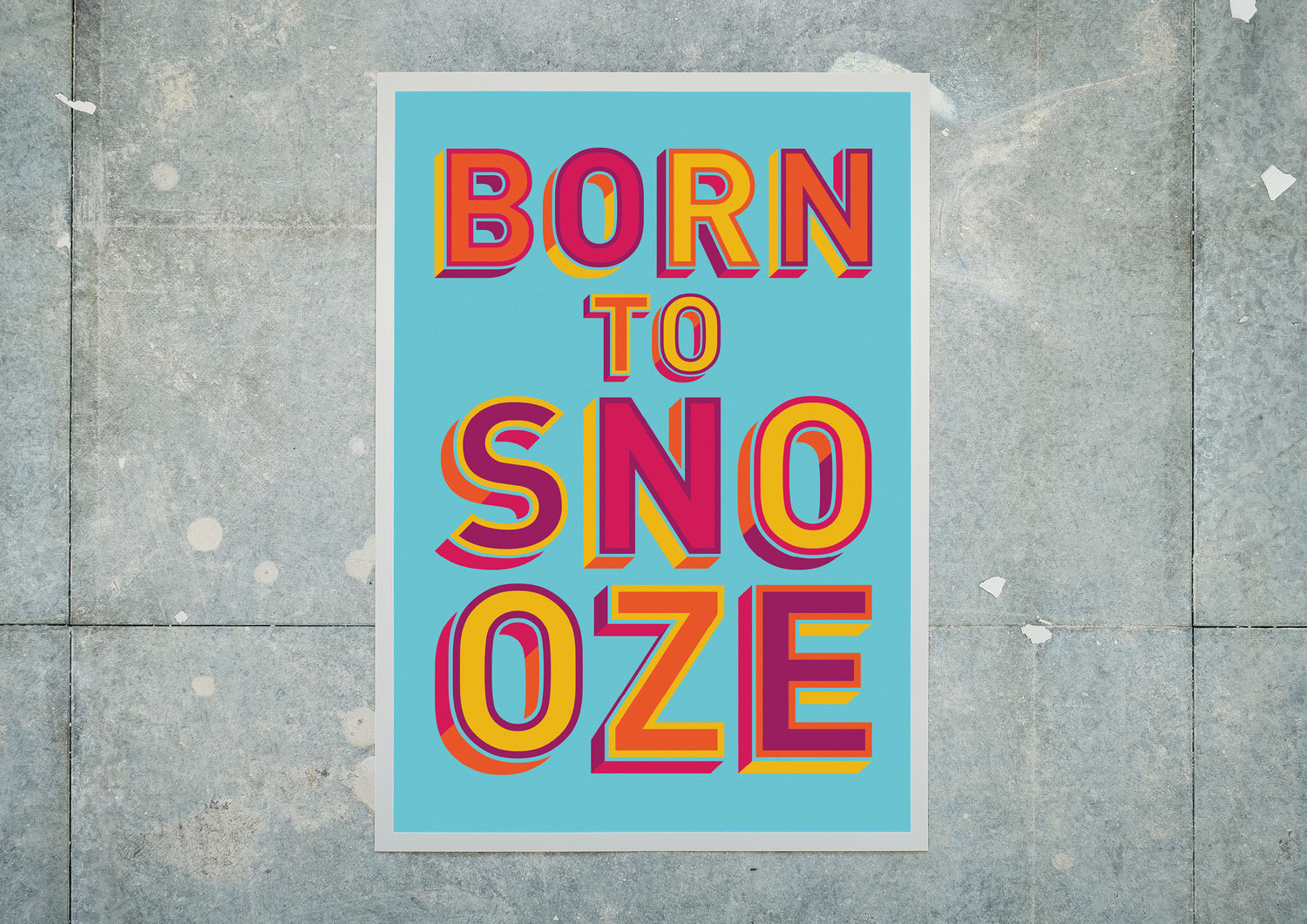 G: What does inspire you personally?  
A+H: For us a good idea will always have some truth behind it, a human insight. Even better if there's comedy or irony involved. We're quite into stand-up comedy as it's basically an observation of people's behavior with a twist. Or even more than a twist, an over the top dramatization, things like you'd see on Family Guy.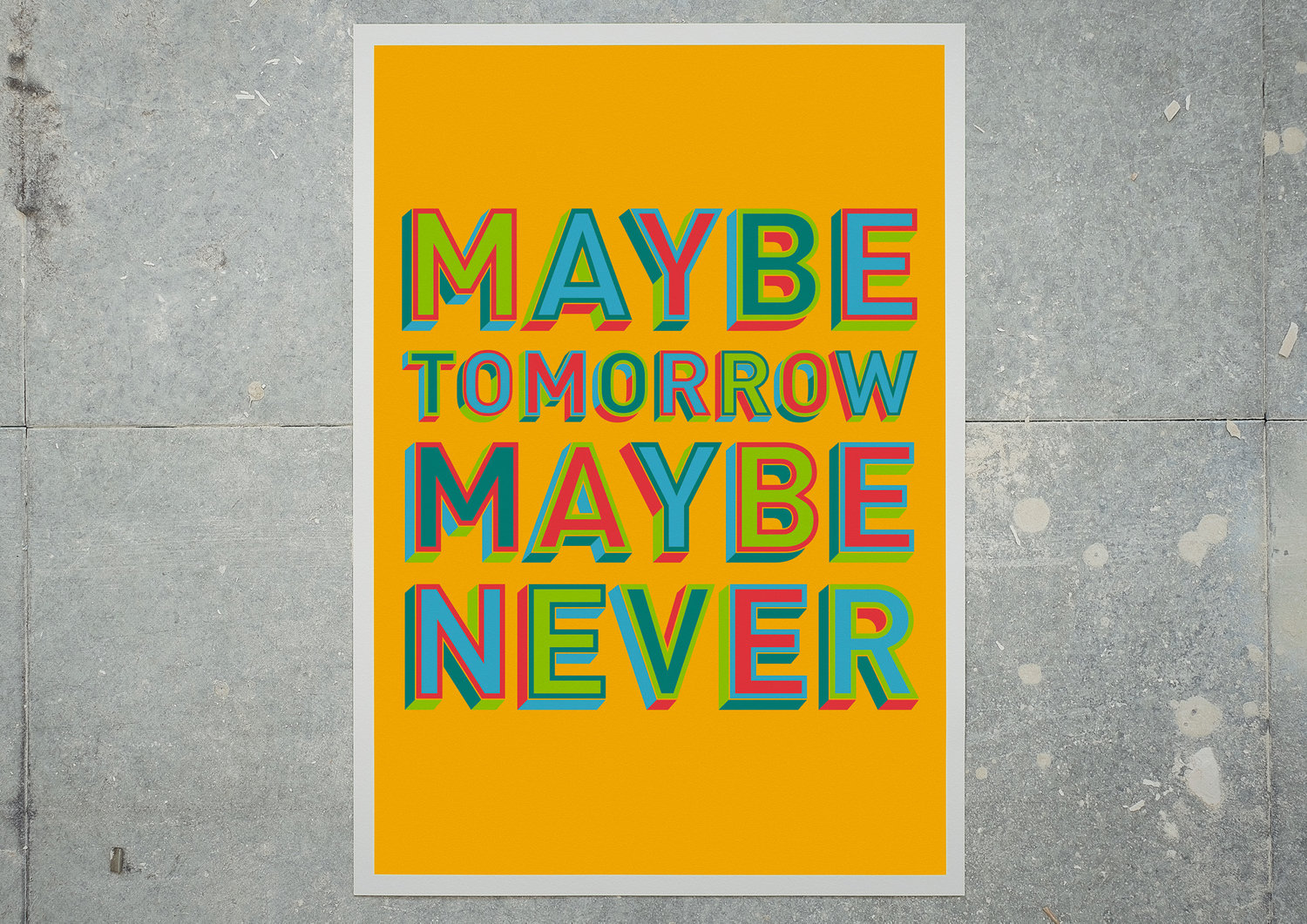 G: What do you want to grow this project into?
A+H: We feel like the series of quotes we have right now is what we wanted for this project. Making them into posters was the natural path we took, but we already got some people asking us why we don't make them into cards, mobile phone cases, t-shirts. They keep trying to motivate us, let's see how that works out.