London's most diverse and inclusive fashion show returns to the V&A Museum of Childhood, with 12 LGBTQ+ designers and over 120 models walking; all colours, ages and sizes to celebrate queer fashion, apart of London Fashion Week. 
Marking its 3rd year, the annual London Queer Fashion Show returns to  host 1000 people on September 20th at the Victoria & Albert Museum of Childhood. This year hosted by Ru Paul's Drag Race and Celebrity Big Brother star Courtney Act.
The LQFS stage is home to established and emerging fashion designers and is the show within season to spot new queer talent. The purpose of the show is to express all identities in order for every individual to be recognised and acknowledged. With dancers, voguers, hula hoop acts, the evening is full of surprises, live and electric energy to split and divide to mainstream catwalks whilst championing up and coming queer designers, with queer models.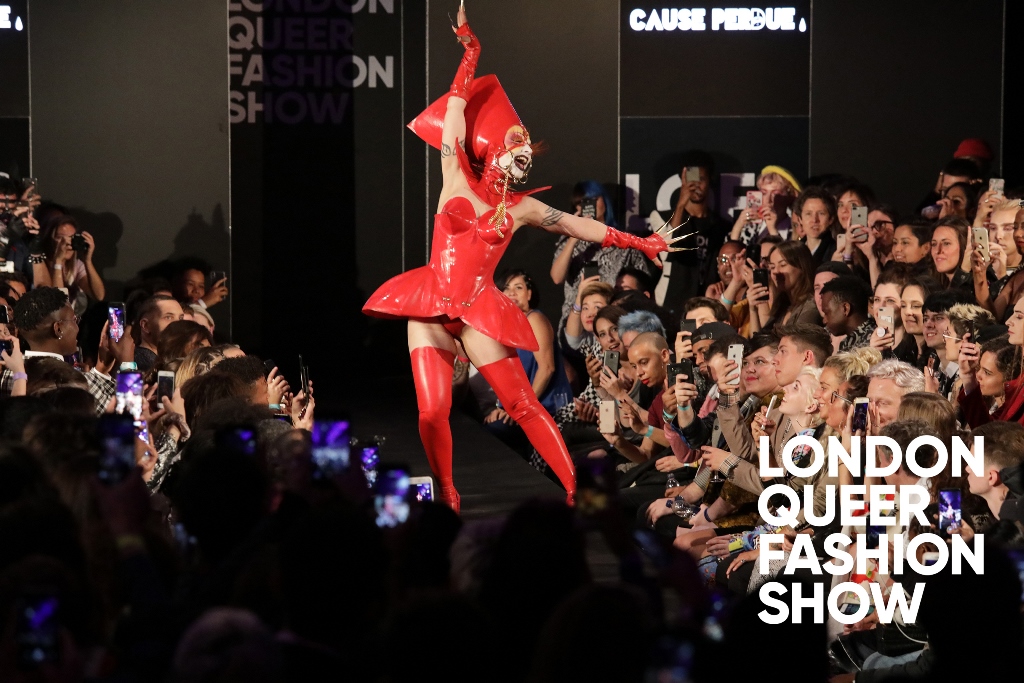 Designers for the 2019 show consist of: Gzell, Ellise Lawrence, Plus Equals, Duygu, Insantible Lust, Sophie Cochevelou, Paula Herrera, Vanessa Nicholson, Annam and The Avenue.Over 120 models of all colours, ages and sizes, on the gender binary and off will walk the catwalk. From celebrities like Tess Holiday, Rain Dove and Saara Aalto to leaders and influencers from London's community like Jamie Windust, Stefan Howste, Kenny Jones, Asttina Mandella, Char Bailey, Helen Scott and Jason Kwan, this event is championing gender-fluid fashion and inclusivity to the core.
Founder of London Queer Fashion Show, Robyn Exton, comments: "The London Queer Fashion Show is completely unique – we're bringing together the phenomenal power of both the fashion and queer communities in an explosive experience. This is what real representation and inclusivity should look like, not the tokenism we're seeing far too often. A stage for all those who exist in our community, real identities, real voices and real people."
xxx
London Queer Fashion Show 2019
Details: September 20th 
Victoria & Albert Museum of Childhood 
Doors Open 6:30 pm  / Show starts 8.30pm
Tickets available via Eventbrite.