11 years as the cornerstone of London's urban arts scene with live immersive visual art, urban music and street dance
The pioneering 11th annual StreetFest landed in east London once again to blow the roof at east London's Oval Space on Saturday 14 September.
StreetFest has indisputably retained its crown as the capital's leading platform for counterculture creatives and showcased an incredible array of the UK's premier street dancers and hottest underground street dance crews, live street artists, DJs, spoken word performers, fashion traders and street food vendors, across the expansive roof top venue and outdoor terraces on one of the hottest days of the month.
Across an epic eight hours, StreetFest created an immersive multi-media event, seeing B-boys and B-girls gather from all four corners of London and the South East to take part in a series of unforgettable, jaw dropping battles. Alongside the incredible on-stage performances, StreetFest offered families with children manga drawing workshops by Art House Project and hand sprayed graffiti workshops by Re-worked Vintage, as well as the opportunity for aspiring street dancers to take part and freestyle, which broke out and littered the multi-purpose arts space.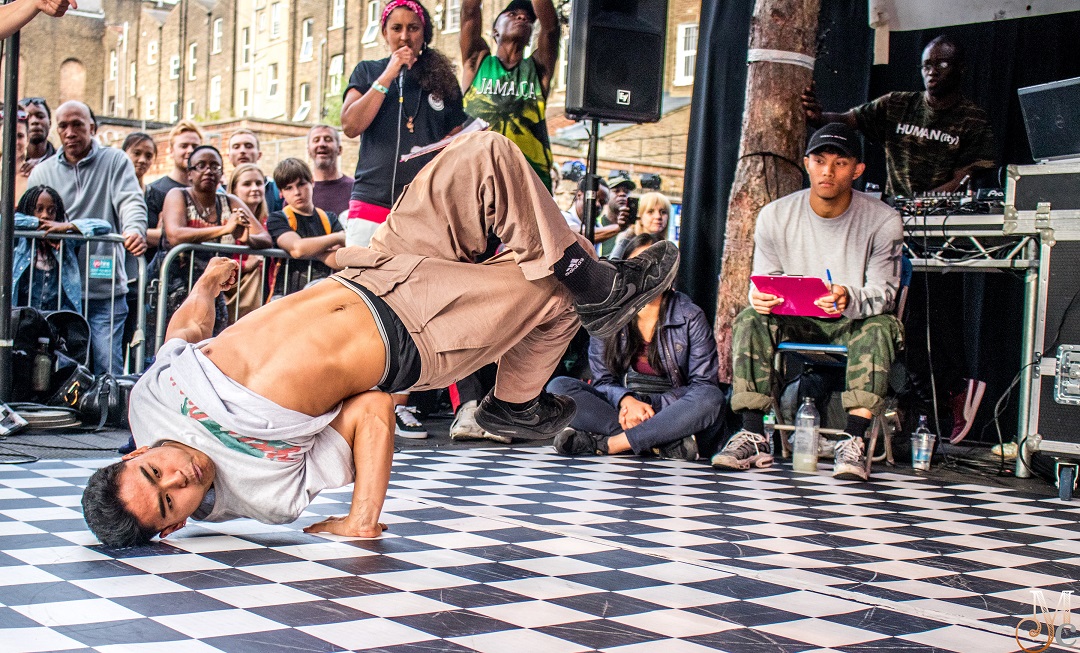 This year, StreetFest programmed with a focus on showcasing more female talent, seeing more female artists grace the stage than ever before. The ground-breaking festival was curated in part by b.supreme, the award winning organisation dedicated to empowering women in Hip hop, who have been in partnership with StreetFest for the past 7 years. Led by host BGirl Sun Sun, b.supreme cherry picked and showcased the UK's best female judges, including Mademoiselle Ginger and Tiago. A showstopping BGirl performance came from BGirl Terra the champion of the 2019 Red Bull BC One B-Girl UK Cypher, also the first ever Solo B Girl winner of the UK BBoy Championships and fresh from a BBC Proms performance at the Royal Albert Hall. StreetFest's female heavy line-up also included DJ Chloëdees (NTS), iconic spoken word artist LyricL and legendary graffiti artists Artista and Apparan, who were all on board to represent and celebrate women in street culture.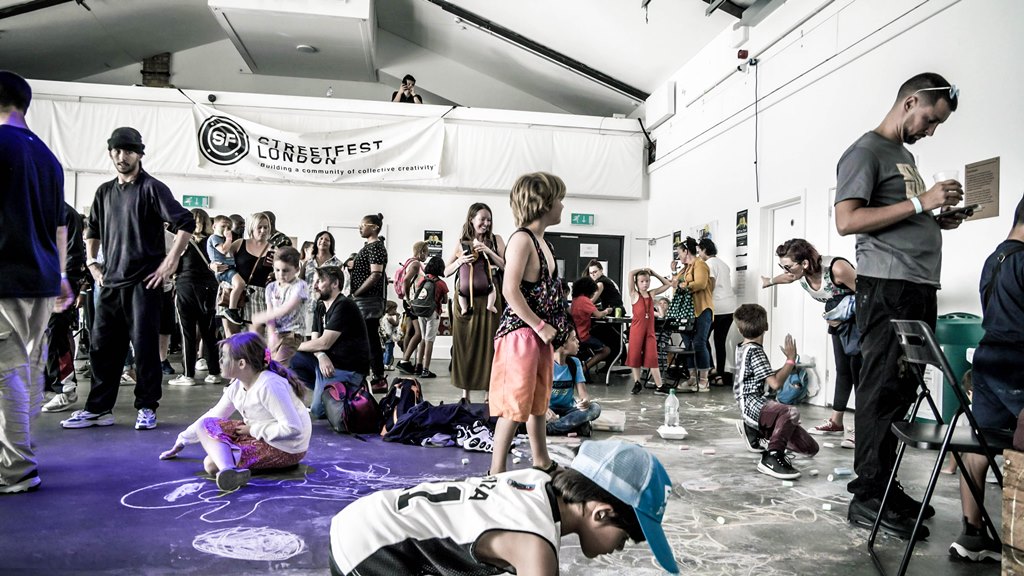 Among the UK's leading BGirls and BBoys were the dynamic and award-winning Soul Mavericks crew, who led the 'Breaking Takeover' during the Dance Battles segment, alongside DJ RBC (Wireless, Afropunk). They delighted the crowds as they threw down killer moves, styles and poses, while dance battle judges sat centre stage to determine the winners of the Waacking and Breaking Dance heats. Judges Damian Ayansi, Mademoselle Ginger and Tiago, were captivated by the combination of Waacking styles, punking, extensions and footwork moves delivered by the contestants. It was no surprise that by the end of the nail biting Waacking Battle, the incredible underground BBoy master Shahin emerged victorious following an exhilarating performance.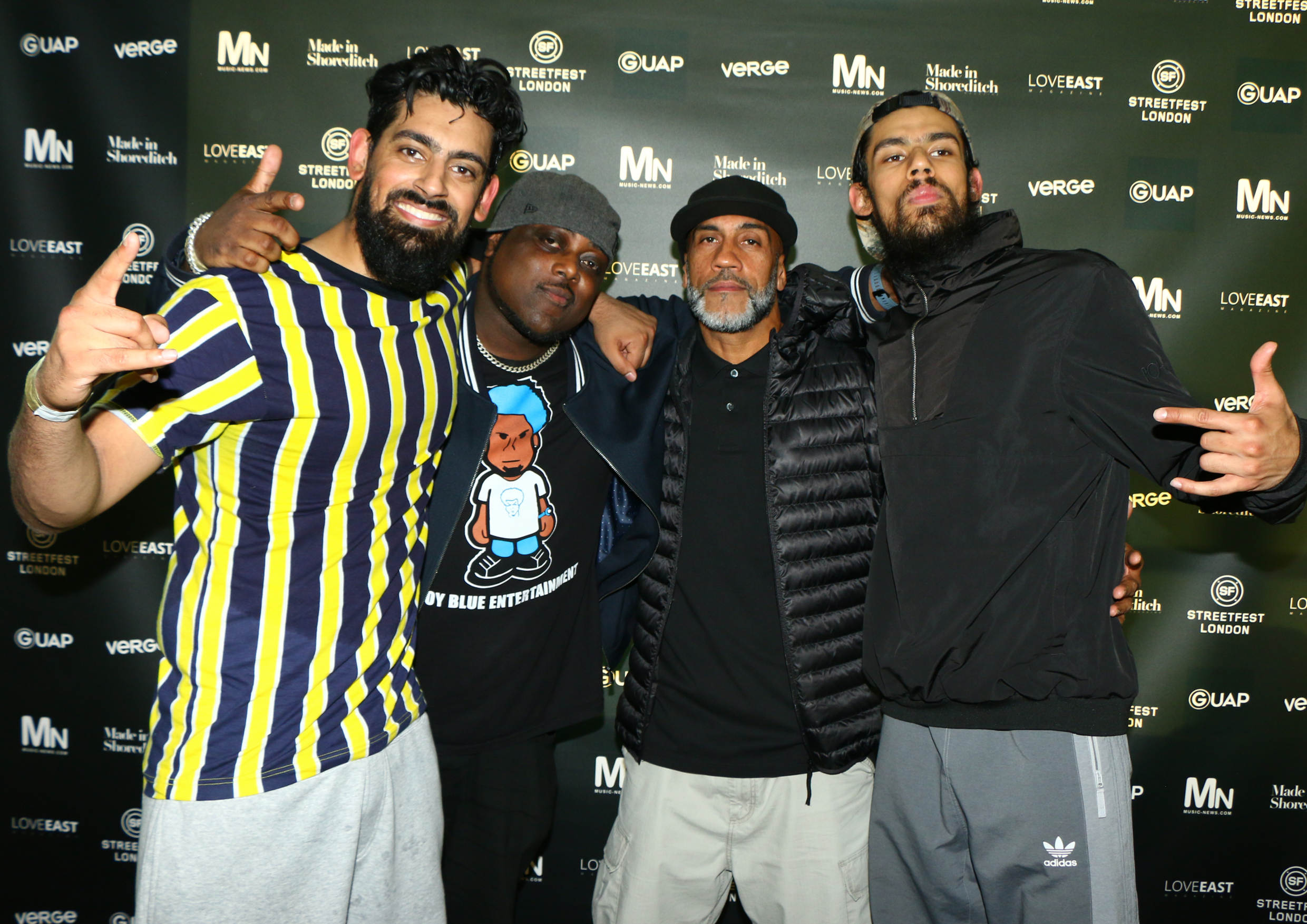 The Dance Battle segment also saw an esteemed line up of Breaking judges including Clint, Dr.Gabz and legendary London BBoy Pervez from Live 2 Break Crew, who witnessed a series of fierce 2on2 rounds seeing Sheku and Anton LB crowned the winners of the 2on2 Competition. The Breakin' finale took place between BGirl Terra and BGirl Vanessa, with an elite offering of headslides, headspins and baby spins, windmills and jackhammer throw downs. Both BGirls created an electric atmosphere, which ended with Breaking Championship awarded to BGirl Terra, who took the crown in the final round.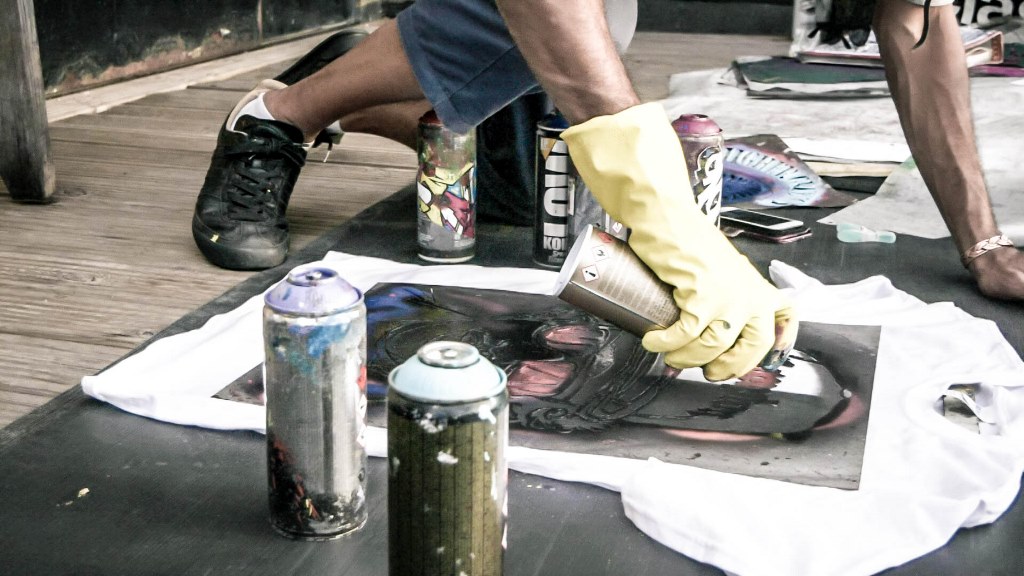 Elsewhere across the venue's roof terraces, PaintFreaks curated a gallery of stunning live art and graf pieces, which emerged and evolved throughout the day from internationally celebrated street artists, illustrators and designers Nathan Bowen, Artista, Andy Seize, and Demograffix. Meanwhile, Music is Remedy, in collaboration with world famous, award winning US publishers Trope, hosted a Speakers Corner for poets and spoken word artists, who had been shortlisted to tell a London tale and have their musings published in the Trope's Spring 2020 edition.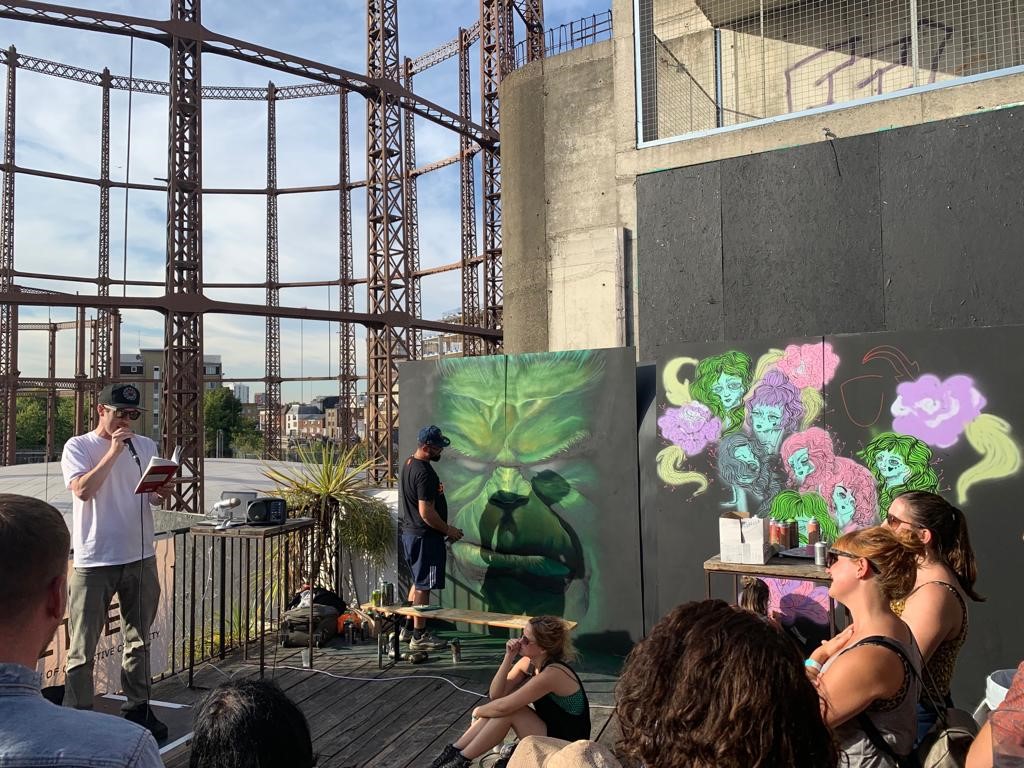 StreetFest Liverpool will be the finale event of the festival's trilogy and take place in the Spring of 2020, with dates and details to be announced.
Street Fest founder Bayo Alaba said: "We are hugely proud of what StreetFest has achieved this year. Being the central lynchpin of the counterculture arts scene, to bring together, collaborate and celebrate with the best talent across Leeds and London was a massive buzz. StreetFest London took it to the next level this year and it was a huge honour to see such a gathering of artists and creatives, especially with the focus we gave to female talent this year. We're extremely thankful to our brilliant media partners Verge Magazine, Music News, Made in Shoreditch, East London Radio and GUAP who's support meant we were able to achieve a diverse cross section of attendees at the festival. Bring on StreetFest events in 2020, we continue to pioneer and are already programming an incredible line up that will see us receive the co-sign from the city's best underground talent from the local arts scene."