For those who have tired of wine tasting, the basement of the popular and trendy Dream Bags Jaguar Shoes has been converted in a below-ground Tequila bar. There are no sombreros to be found here, instead Gold Step takes a more serious approach to tequila, offering an extensive tequila-tasting menu; not for the faint of heart.
Neither will you be finding your typical Mohito or Cosmopolitan here. Goldstep's niche is that the bartenders, who are themselves hugely educated in the many types of tequila and mezcal on offer, listen carefully to your taste preference, and whip up a completely unique drink based upon your inclinations. For example, plainly suggesting 'spicy', left me with a concoction of homemade cinnamon syrup, lemon juice, bitters, and the infamous 'Mezcal Joven Espadrille'. The drinks remain nameless, whisked up inside the bartenders' heads, with every order a distinctive source of mixology creativity.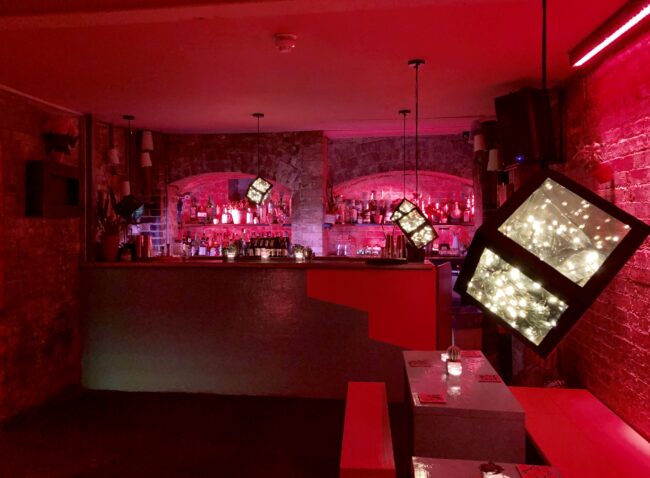 Goldstep provides low-slung benches and ambient lighting; refuge from the busier Shoreditch venues above ground. The décor is fitting, with exposed brick, and cacti peppered around the room at random intervals (often suspended from the ceiling), alongside quaint, hand painted tiles as coasters. With regular DJs set to play on weekends, the spaciousness of the basement provides for those who have had enough tequila and are ready to pull on their dancing shoes.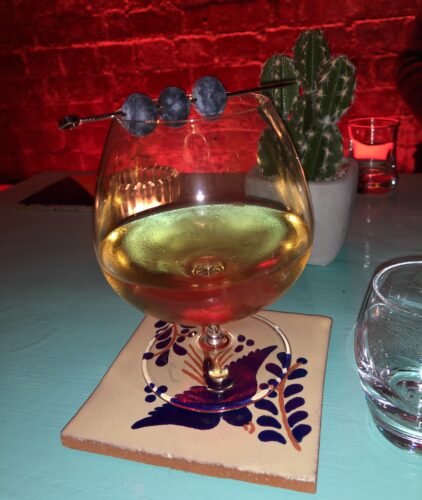 With the 'testing platter' priced at £35, cocktails at £12, and individual shots ranging from £5 – £50, it's up to you to decide how deep to dive into the available tequila. Various Mexican based snacks such as nachos and tacos are also on offer to compliment the experience.
Open 6pm – 1am
32 – 36 Kingsland Road
Shoreditch
E2 8DA