Alexa Meade paints directly on to the human body to create an amazing 2D affect.
"I paint directly on top of live models to create the illusion that real-life people are inside the world of a 2D painting" – Alexa on her work.
Meade has recently created a calendar for this year and her work is being praised as magical. The American artist has already had live installations at the Saatchi gallery in London, the Ivo Kamm Gallerie in Switzerland and DC's National Portrait Gallery.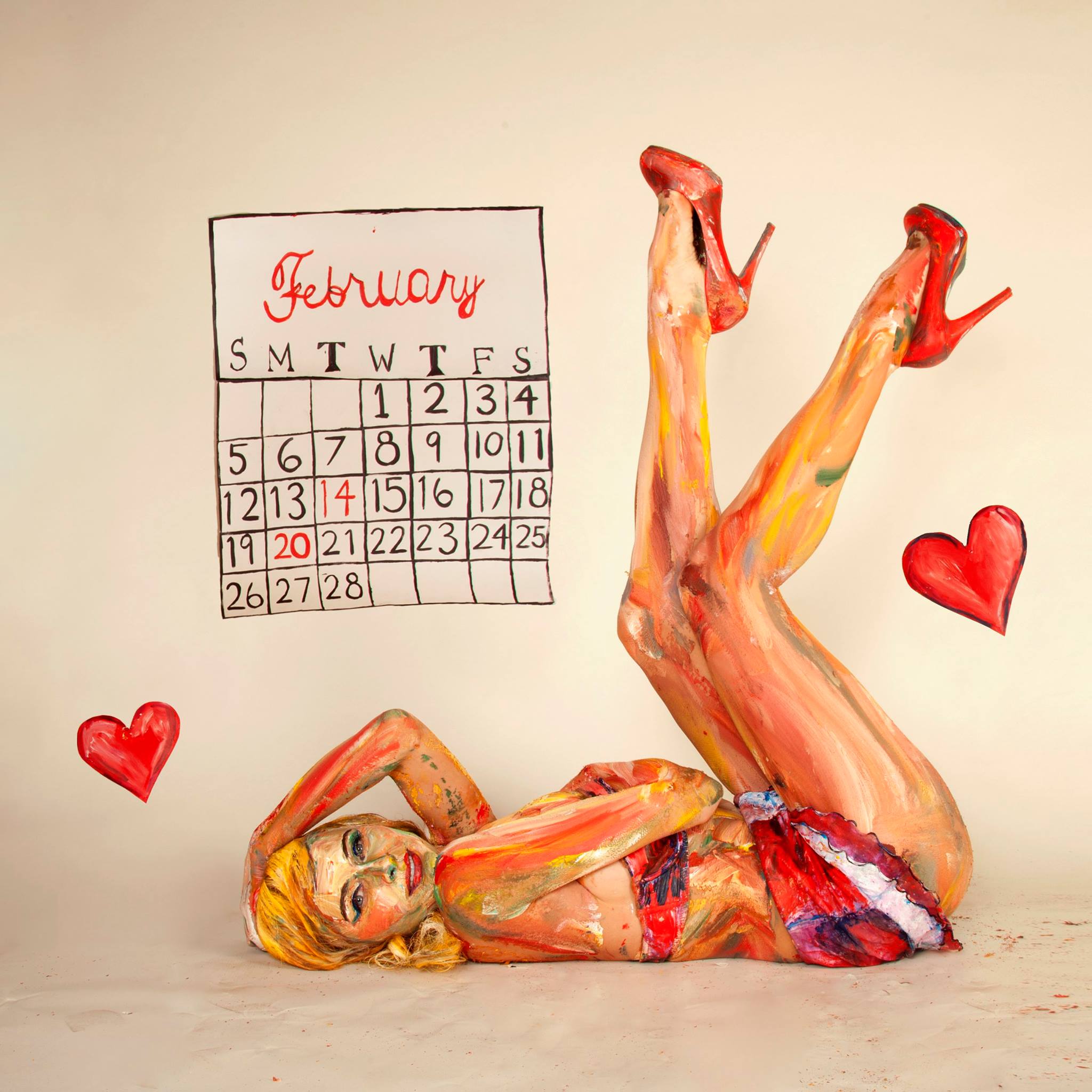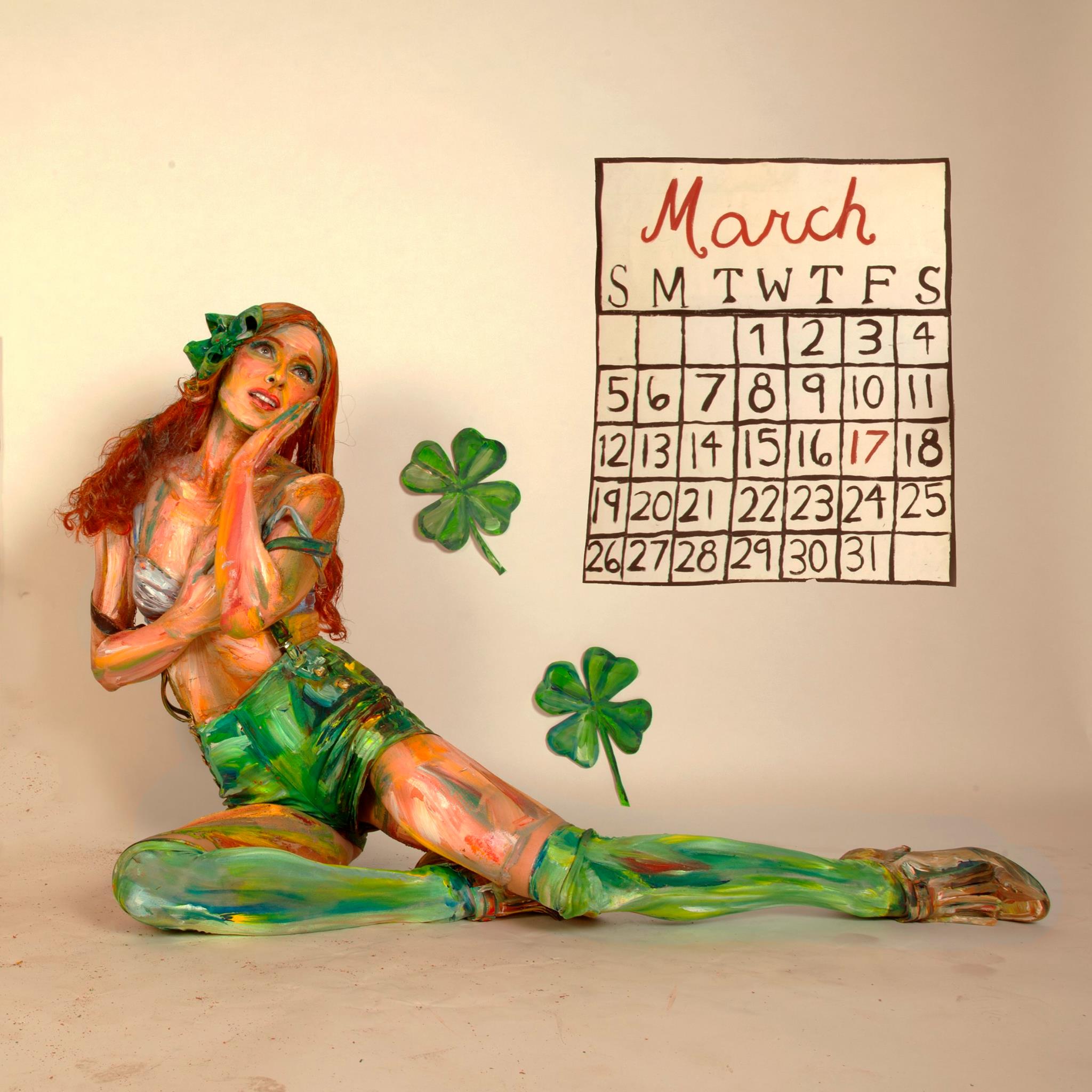 Alexa says about her own style of painting and how she first got her ideas to paint on the human, "My paintings are a like a reverse Trompe-L'Oeil. Unlike a traditional Trompe-L'oeil painting which tricks the eye into thinking a 2D canvas might be a real 3D space, I do the opposite: I take the 3D world and create the illusion that it is a 2D painting."
"I wanted to see what it would look like to put black paint down on shadows. Soon it evolved to painting all the colors as they existed in a 3d space on top of themselves. I realized that by painting in this style, I was able to seemingly collapse depth, making the entire scene, human and all, appear to be a 2d painting."
Her Ted Talk, "Your Body is My Canvas"  has had over 200,000 views and it's inspiring, raw and gives a real insight into her practise.