One thing that Londoners can surely never have enough of is pizza. Those in the vicinity of Aldgate East will not be disappointed, with Zia Lucia bringing in its 4th permanent site to East London in February 2020.
Zia Lucia, aptly translated to 'Auntie Lucia' after co-founder Gianluca's own aunt, is a restaurant is known for its family friendly feel and authentic Italian touches. With a distinguishable four types of trademark dough on offer (including an unusual vegetable charcoal black base for the more experimental), Zia Lucia is a hot contender on London's competitive pizza market. The other venues haven proven their excellence, awarded the Best Pizza in London by The Slice, and with Islington and Hammersmith venues voted Best Local Restaurant by TimeOut.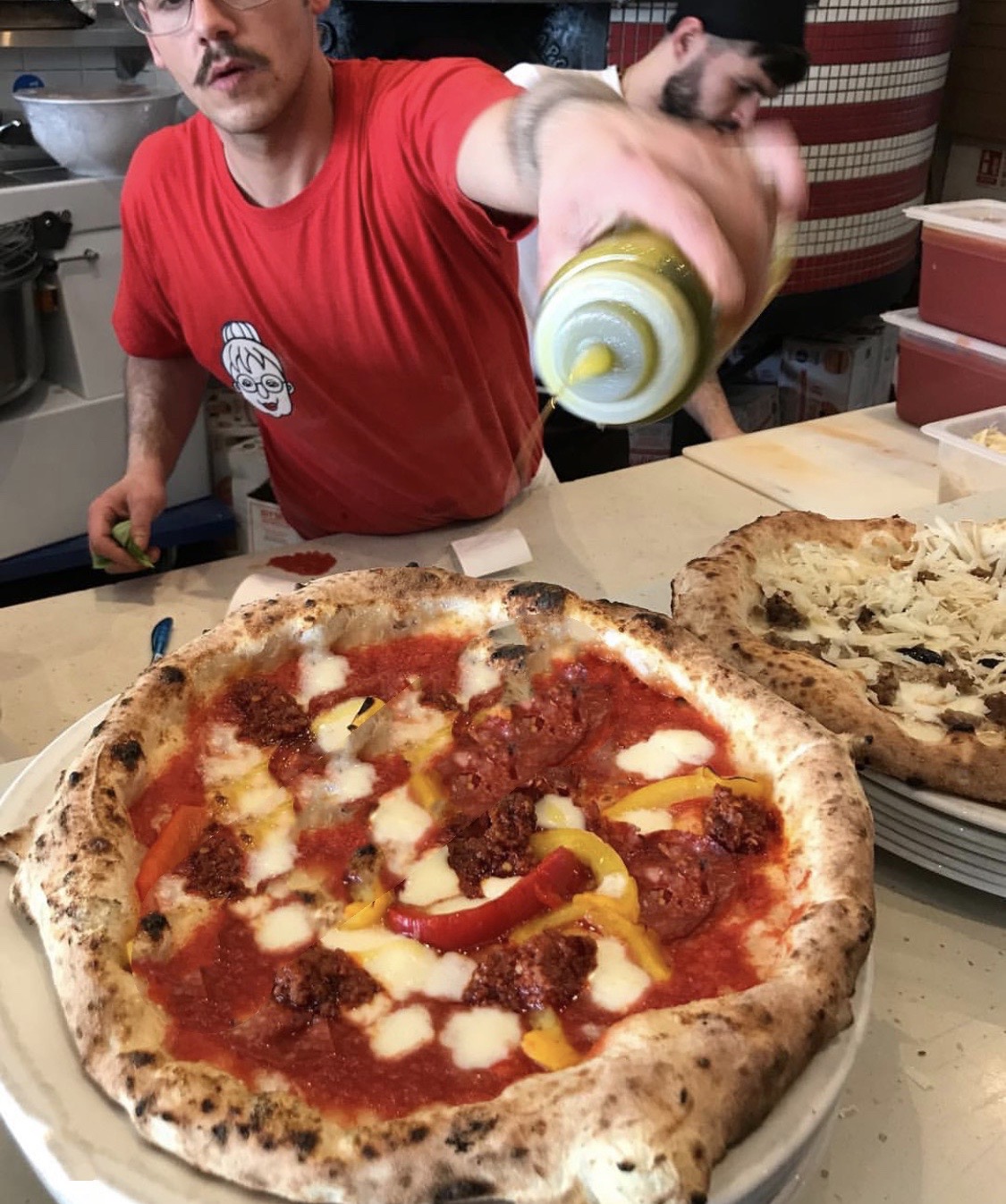 The newest addition to the Zia Lucia family, a short walk from Aldgate East, will be situated in the modern and contemporary Piazza walk. The trendy venue will seat 60 both at tables and the counter – close enough to the impressively huge hand-crafted pizza oven, all the way from Naples. Prices range from £7-£12 for pizzas, with toppings ranging from the classics such as 'Spicy Ndjua' and 'Salami Honey', alongside vegan and vegetarian specials such as 'Vegan Butternut Squash Cream'. Alcoholic accompaniments involve Italian style cocktails such as Spritz and Negroni, as well as beer brewed in London and Italy – a taste of home and away.
Co founder Claudio Vescovo describes the decision to bring Zia Lucia to Aldgate East:
"We were thrilled when we found this site: it sits in a gorgeous piazza where customers will be able to eat outside overlooking statues, water flowing, a cinema…it reminded us straight away of our roots and we thought it would match perfectly with our community style dining and moderately priced, delicious traditional food. What we love about our restaurants is the vibe and the atmosphere created by all of our clients: friends, family, business gatherings…Zia is for all!"
Zia Lucia fans will be delighted to know the team will be offering pizza lovers 50% off pizza from Friday 7th February – Thursday 13th February as the celebratory soft launch offer!