Bright splashes of colour and a dazzlement of sequins was brought by the Kolchagov Barba Autumn/Winter 2020 POP ART based collection. Hosted at the London Melia White House, the evening showcased numerous gowns and dressed intended to celebrate and embrace women's bodies, featuring glamorous and sophisticated designs. An array of formal evening gowns in more muted colours came spaced out amongst powerfully contrasting coloured tights, eclectic beaded dresses, and the occasional daring thigh split – all intended to empower women through their design.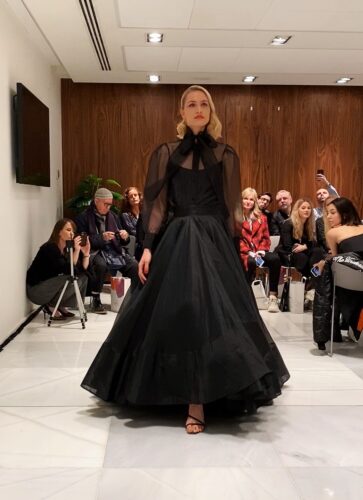 The catwalk featured a diverse selection of models, most notably Caprice Bourret, a 48yr old international supermodel returning to the catwalk after ten years – a comeback after controversy surrounding her quitting ITVs Dancing on Ice.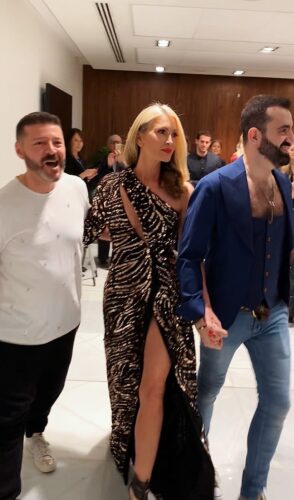 Kolchagov Barba was originally founded in 2013 as a collaboration between Italian marketeer Emilio Barba and Bulgarian designer Svetoslav Kolchagov. The collections aim to feature designs that are 'classics yet explicit, fusing elegance to seduction in an elaborate and refined way'. The established couture label has dressed the likes of Kylie Minogue and Katie Piper.