One not to be missed by London's fitness fanatics and wellbeing visionaries, Live Well London held its second wellbeing weekend festival from the 28th February – 1st March. The event saw the Old Billingsgate Market shift into a fitness microcosm, teeming with legging-clad yoga enthusiasts and bright eyed health coaches. Spaced out over two floors of the roomy venue, rigorous fitness events featuring the actual equipment you'd expect to otherwise find in a boutique gym took place beneath the cool chatter of the expo-style area, separating the pumping music and exerted gym expressions from the otherwise holistic atmosphere .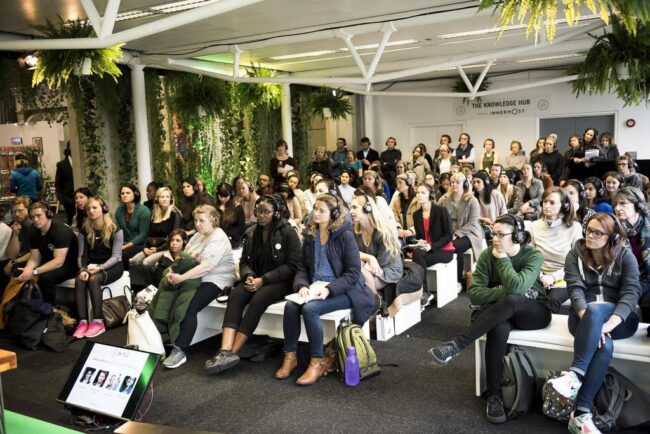 With a standard ticket allowing for as many public classes as desired, alongside a further 2 boutique classes, some festival goers really made the most of their money by class-hopping throughout the day. These included intensive FLYKICK boxing, challenging strength based sessions at The Refinery, or a chance to become extra bendy in Define's barre classes. The yoga studio housed some well-known instructors across the weekend, including the Yoga Sleep Lab, and The Breath Guy teaching basics in mindfulness and breathing exercises to keep busy city individuals grounded.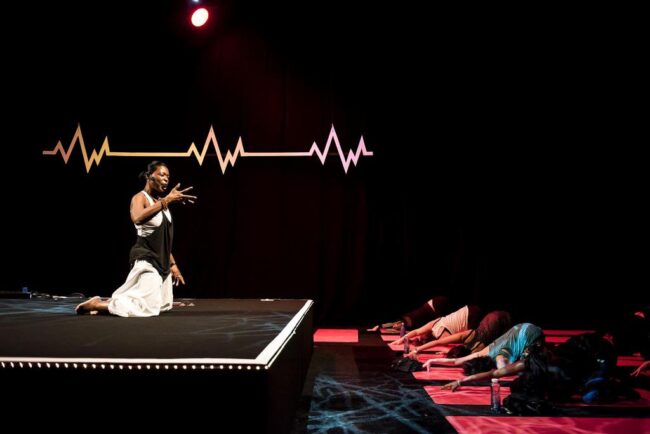 For those who had tired following the strenuous sessions, Live Well hosted an assortment of inspiring speakers including 'De-mystifying Funding' for those startup aspirants, 'The Problem with Perfectionism' (I'm certain you can relate) and 'How to be a Credible Business in the Wellbeing Industry' – particularly prevalent considering the falsities of wellbeing advertising claims and short term trends in the current health market. The Live Kitchen also provided an opportunity to see (and smell) foods boasted to promote health, all emphasising the importance of nutrition as the foundation of a healthy body, gut, and mind.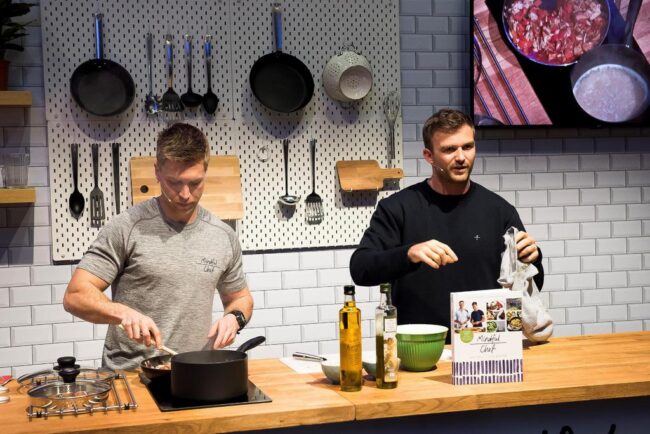 For those who came out of the cooking demos fairly peckish, there was nothing to be feared, as the Shopping Village featured more sample stands than you could dream of. If moving between 'Boost Balls', to 'Bounce' balls, grabbing a mouthful of vegan 'Doisy & Dam' chocolate, washed down with a mouthful of 'Biotiful Dairy' kefir wasn't enough to satiate, 'Hanoi Kitchen' was on hand, providing vibrant noodle bowls. Once satisfied, plenty of other stalls provided room for endless perusing – offering more meal delivery service vendors than your fridge could bear (Mindful Chef, Hello Fresh, Abel & Cole), holiday events that focus on wellbeing over mindless drinking and partying (Workout Away and Tonic Retreats), and merchandise every fitness enthusiast needs in their cupboard (Kloris CBD, Power Plate massage devices).
Live Well's wellness weekend provides a perfect opportunity to try sample new snacks, try new classes, and make new friends to take to said classes in the future, with day tickets from £39, weekend tickets from £65.